Ed Sheeran Says Taylor Swift Is 'Someone I Would Definitely Call if Things Were Truly F***ed'
Ed Sheeran thinks of Taylor Swift as more than just a collaborator. Their friendship dates back many years, and he would trust her if he was in need.
Singer-songwriters Ed Sheeran and Taylor Swift maintain a close friendship. With numerous collaborations between them, their relationship extends beyond just music. In fact, Sheeran deems Swift a great friend in a town where they're hard to come by.
Ed Sheeran says he would call Taylor Swift in a bad situation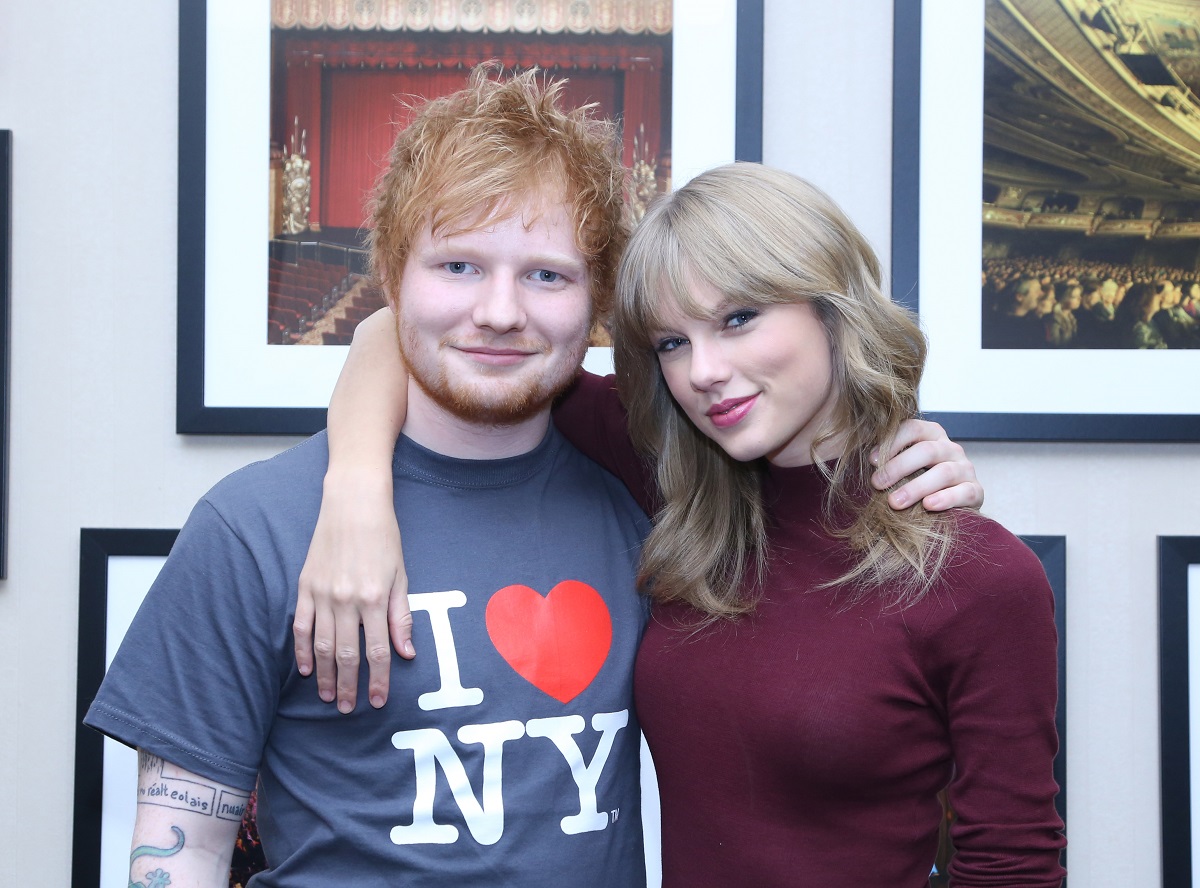 In an interview with GQ UK, Sheeran discussed his friendship with the pop star and how he draws inspiration from her work. 
"You know me and Taylor have had a ten-year friendship now; we've seen one another evolve as people," Sheeran shared. "I thought what she did with the two albums she put out during the pandemic is how albums will be released in the future. It's how I'd like to do it."
"Taylor is just someone I would definitely call if things were truly f*cked," the singer continued. "This isn't just an exercise in name-dropping and sounding like a c***; I remember being out in Los Angeles, two years into my career, and all my friends were just famous people and I was so… miserable. 
"I got to this realization where I said to myself, 'No one here actually loves me.' They loved the idea of me, but no one actually loves me. So I left. For good," Sheeran finished. 
Swift and Sheeran's friendship includes multiple collaborations
Sheeran and Swift have been friends since 2012 after Sheeran found out the "Love Story" singer was a fan of his music. Sheeran met with Swift's manager in Nashville, which led to the two singer-songwriters collaborating.
The pair wrote a few songs together at the time. But only two have been released so far: "Everything Has Changed," from Swift's 2012 album, Red; and "Run," which debuted last year on Red (Taylor's Version). 
They also toured together. Swift brought Sheeran along as an opening act for the North American dates on her Red Tour in 2013.
Even after the tour ended, Swift and Sheeran still found time to perform together, showing up as surprise guests for each other's concerts and singing alongside each other at the 2014 Victoria's Secret fashion show. 
In 2016, the pair teamed up again for "End Game." The single from her album reputation also features the rapper Future. 
The artists continue to work together
Their latest collaboration? Sheeran called on Swift for a remix of his song "The Joker and the Queen." They even enlisted the child actors from the "Everything Has Changed" video to reprise their roles. 
"This video makes me think of our friendship all these years," Swift wrote on Instagram. "Can't believe Jack & Ava from the Everything Has Changed video came back and did this!! Nostalgic heaven!"
The friends consistently post about each other's work on social media, showing support for singles and albums. And they frequently spent time at award shows together. He's also attended her famous Fourth of July parties at her Rhode Island estate. Even after a decade, it's clear Swift and Sheeran still count each other among their closest friends.