Ed Sheeran Shares How His Life Has Changed Since Having Daughter Lyra
Ed Sheeran rose to fame in the 2010s as a popular singer/songwriter. He has written and sung many chart-topping hits, establishing a reputation as one of the most famous musicians of his generation.
Nowadays, Sheeran has taken on another job: Being a father. Sheeran and his wife have a daughter together, and Sheeran recently revealed how his life has changed.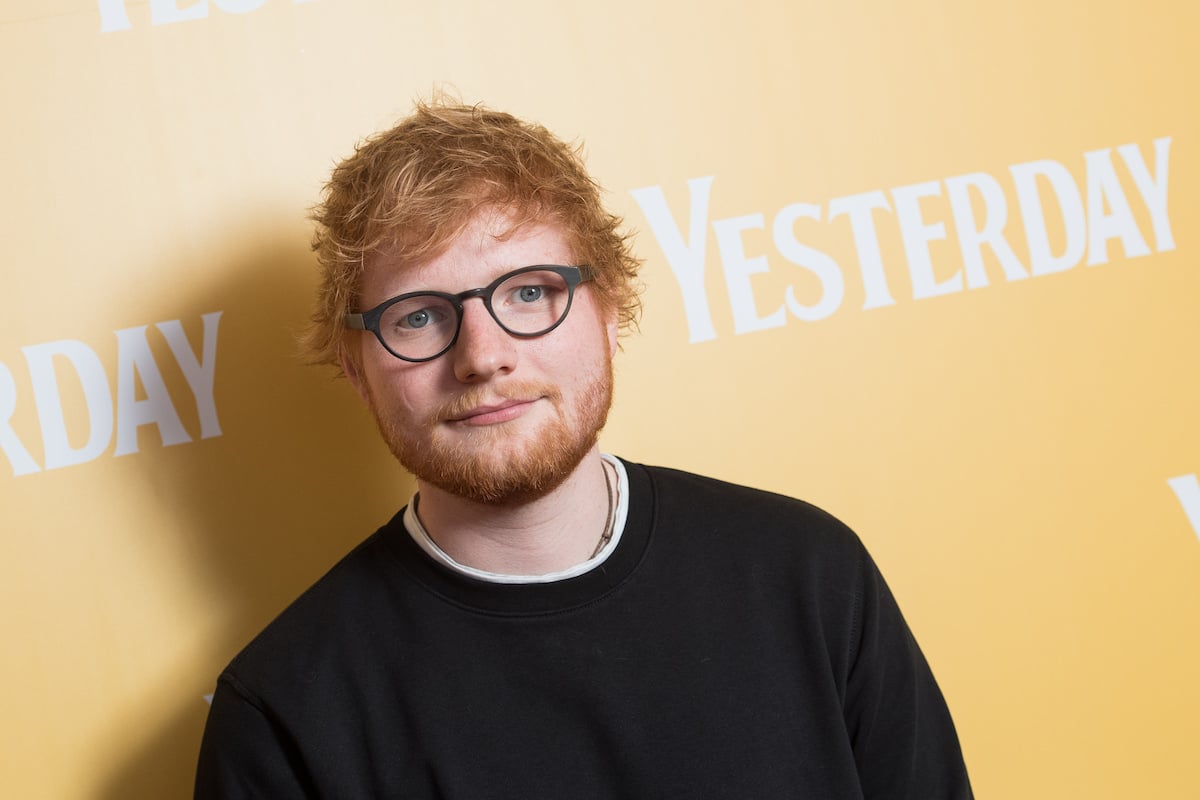 Ed Sheeran welcomed his daughter in August 2020
Sheeran is married to Cherry Seaborn, his childhood friend and former classmate. The couple tied the knot in 2019.
In August 2020, Sheeran and Seaborn welcomed a daughter together, named Lyra Antarctica.
Sheeran recently explained the story behind Lyra's unique middle name. According to The Independent, he said, "Me and Cherry always wanted to go to Antarctica, it was always on our list. It's the one continent I haven't gone to… So we went there and it's just an amazing place, it's really special to us, and obviously like we got home and Cherry was pregnant. Yeah it was just something we wanted to have in her name."
Ed Sheeran reveals how his life has changed since becoming a dad
RELATED: Ed Sheeran Didn't Get His License Until He Was 24
Being a parent is often a life-changing experience, and Sheeran has definitely felt this. In an interview with Zane Lowe for Apple Music, Sheeran shared that his daily life is quite different now compared to before.
"My lifestyle's completely shifted," Sheeran explained. "Instead of going to bed at 6:00 a.m., I'm getting up at 6:00 a.m. and, well, earlier than that … I started exercising."
He added, "I used to do everything to excess—like, real excess … I would go to a restaurant and be like, 'Oh, I like the look of that. And like the look of that. And I'll just eat all of that.' I loved drinking everything in sight and all the other stuff."
Sheeran revealed he began making these lifestyle changes when his wife became pregnant.
"I was like, "Right at this point, [her] waters might break anytime and I'm just going to stop excess and just be available and be the husband that I'm meant to be,'" Sheeran said. "From there, it's kind of been clean, healthy living."
Ed Sheeran has a newfound appreciation for his parents
RELATED: Ed Sheeran Lived off a Monthly Allowance of $1,000 While Famous and Wealthy
Now that Sheeran is a father, he also looks at his own parents differently. Sheeran shared with Lowe that he now understands what they went through while raising him.
Sheeran said, "I think the biggest thing I took away from [fatherhood] was … Well, two things. The relationship that I had with my parents has completely changed … It was amazing before, but now it's just like there's this eternal gratefulness and respect of being like, I know what they went through and I'm still kind of going through it."
Additionally, Sheeran tries to cut himself some slack instead of striving to be a perfect parent. He reveals he's learn that "no one knows what they're doing" when embarking on the parenthood journey for the first time.
"I see people and I'm like, 'Oh my God, that guy's the best dad in the world,' but he started off like me, not knowing anything," Sheeran explained. "I'm learning day by day. So, I think it's amazing."