Ed Sheeran's First Kiss Was Inspired by Pierce Brosnan in 'James Bond' — 'Very Awkward and Wet'
Ed Sheeran has earned his reputation as a heartthrob through his melodic tunes and his hit singles full of love songs that are perfect for wedding dances and adding onto playlists for your crush. With that kind of romantic soundtrack in his repertoire, you might expect his tale of a first kiss to be absolutely dreamy, but that's not the way he tells it. 
In fact, Sheeran remembers his first kiss as both awkward and wet — not exactly the words you want to describe the event!
Ed Sheeran is a Grammy-winning artist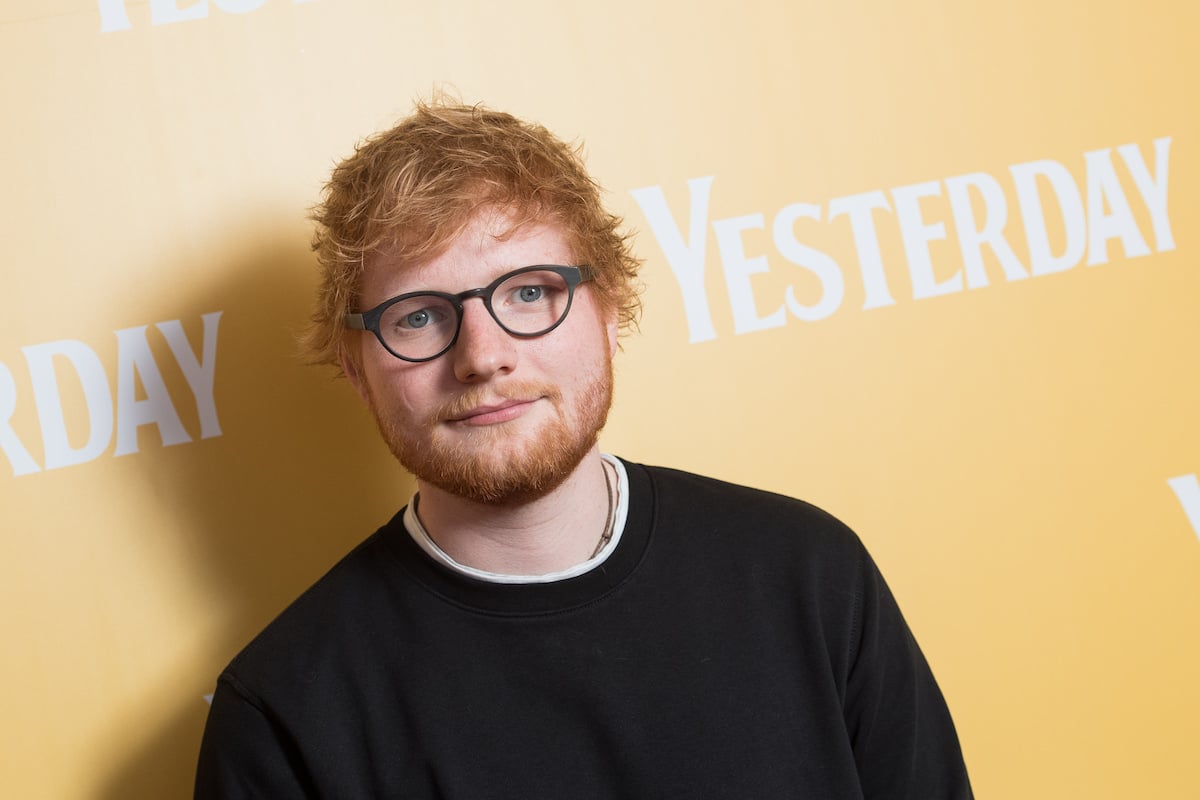 RELATED: Elton John on Befriending Ed Sheeran and Getting 'Sick' of Him
Sheeran started playing guitar at a young age and was penning his own songs soon after. As a teenager, he moved to London in order to pursue a career in music, and his live shows became immensely popular.
As Biography.com reports, he was able to translate that popularity to the online world and had a number one hit on iTunes before he had ever even signed to a label! Atlantic Records signed the star, impressed with his ability to have such a tremendous reach without any promotion. 
Having professional connections allowed Sheeran to start working alongside other famous artists including One Direction and Taylor Swift. Working alongside Swift during her 2013 tour, in particular, gave a tremendous boost to Sheeran's reach and increased his fan base. His hard work has paid off, earning him accolades and fans that keep growing over the years.
In 2016, his hit "Thinking Out Loud" earned Grammys for Song of the Year and Best Pop Solo Performance. In 2018, he again won Best Pop Solo Performance for "Shape of You." 
Ed Sheeran has a longtime partner
RELATED: How Did Ed Sheeran and Cherry Seaborn Meet?
Of course, when you sing that many hit love songs, people are going to wonder about your source of inspiration. Sheeran, at least some of that spark comes from his longtime flame for Cherry Seaborn.
The pair met when they were just kids attending school together in Suffolk, England. There isn't much known about whether they were sweet on each other at the time, but we do know that the pair rekindled their friendship in 2015. Their first official date was to Taylor Swift's Fourth of July party, and as fans spotted the couple together, rumors swirled about their relationship status. 
The couple kept things quiet and out of the public eye, even managing to marry in secret in 2018 and keeping it out of the public for months! In fall 2020, the pair announced the happy birth of their baby daughter but stuck with their private stance and didn't share any pictures.
It was an 'awkward and wet' first kiss for Ed Sheeran
Sheeran may keep his marriage and personal life close to the vest, but the singer did once open up about his first French kiss — and the details aren't exactly love song worthy. As PopCrush reports, the singer found the moment to be quite awkward but imagines that his tale is a relatable one: "My first kiss with tongues was probably like everyone's first kiss with tongue."
He went on to blame his lack of finesse on not having the right source material. "I think if you watched a lot of One Tree Hill or The OC your first kiss with tongue would probably be on point because you'd studied it, but I hadn't seen any of those programs," Sheeran explained.
Instead, he drew his inspiration from none other than 007 himself: "I think the first kiss I saw on TV was in a James Bond movie where Pierce Brosnan just goes in with tongue so yeah, it was one of them! Very awkward and wet."