Eddie Fisher Pointed a Gun at Elizabeth Taylor's Head After Finding Out About Her and Richard Burton but Told Her 'I'm Not Going to Kill You. You're Too Beautiful'
Eddie Fisher and Elizabeth Taylor were married from 1959 to 1964. During their relationship, the couple endured a celebrity scandal, as both of them were with other people before they got together. Although he caught flack for being with Taylor, the singer became enamored with his life and new bride. That was until Richard Burton came into the picture.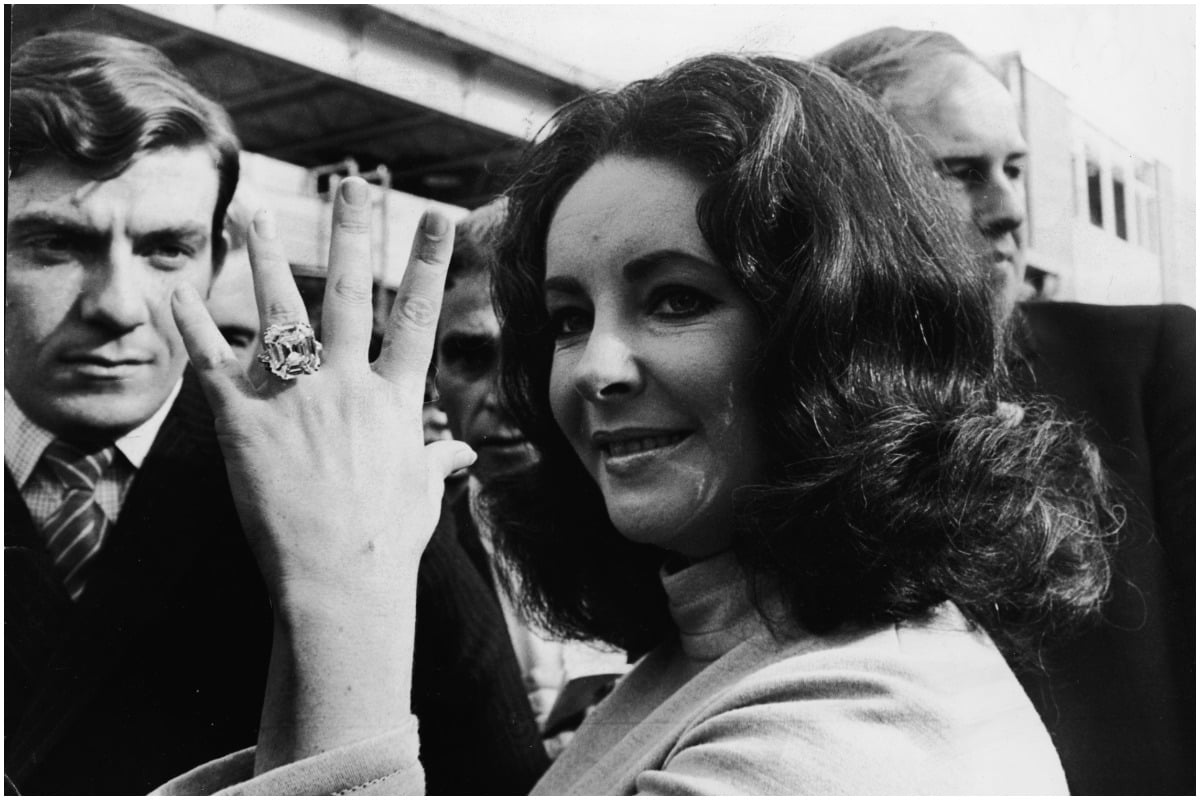 Eddie Fisher is Carrie Fisher's father
Fisher's career began in the 1950s. When he was in his 20s, Eddie Cantor discovered him in 1949. Once he got acquainted with Cantor, Fisher became a musical sensation. He eventually replaced Frank Sinatra as the only "bobbysoxer" singer and started booking shows across the country. Additionally, the singer soon came out with hits such as "Lady of Spain," "Anytime," and "I Need You Now." 
At the height of his career, Fisher met Debbie Reynolds. When they connected, the actor already had a hit movie, Singin in the Rain, under her belt. The couple got married in 1955 and had their first child, Carrie Fisher, in 1956. Two years later, they welcomed a son, Todd Fisher. 
Although she went on to find fame herself with the Star Wars trilogy and as a writer, Carrie grew up feeling overshadowed by her parents' success. In her 2008 book, Wishful Drinking, the Princess Leia actor said she felt neglected by Reynolds and Fisher since she was born. 
"All the doctors [in the delivery room] were buzzing round her pretty head, saying: 'Oh, look at Debbie Reynolds asleep—how pretty," The Blues Brothers star wrote. "And my father, upon seeing me start to arrive, fainted. So all the nurses ran over saying: 'Oh look, there's Eddie Fisher, the crooner, on the ground. Let's go look at him.' So when I arrived, I was virtually unattended. And I have been trying to make up for that fact ever since."
Fisher left his family for Elizabeth Taylor
Fisher and Reynolds' relationship changed in 1958. At the time, the "Downhearted" singer's best friend, Mike Todd, died in a plane crash. Todd was married to Reynolds' old friend, Taylor. Upon hearing the news of his friend's death, Fisher went to the Cat on a Hot Tin Roof star's house. After spending multiple nights together, the singer fell in love with Taylor. He divorced Reynolds in 1959 and married her peer the same day, per Biography.
"I never felt bitter about Elizabeth," Reynolds said about the scandal. "A man doesn't leave a woman for another woman unless he wants to go. You know, when Mike Todd died, I sent Eddie to help Elizabeth. I don't think she ever really loved Eddie. He was an interim interest during her mourning period."
Elizabeth Taylor had an affair with Richard Burton
Unsurprisingly, Fisher's decision to leave his wife and children for another woman didn't help his career. The singer eventually lost out on performances because of the affair, while Taylor continued to book jobs. In 1961, she began filming Cleopatra as the titular character. With his career on hold, Fisher joined Taylor in Italy to shoot the movie. He became so distracted by his wife's ventures that he didn't notice she began an extramarital affair with her co-star, Richard Burton. 
When he learned of the romance through a mutual friend, Fisher reportedly confronted his wife at the house they stayed in Italy. According to a book regarding Taylor and Burton's relationship, Furious Love, the confrontation between the Giant star and Fisher escalated when he pulled a gun out. 
"Don't worry, Elizabeth," he said, via Vanity Fair. "I'm not going to kill you. You're too beautiful."
Eventually, Fisher granted Taylor a divorce. They got married in 1964 and divorced in 1974. However, the couple briefly got back together in 1975 but split up again in 1976.