Eddie Munson Keeps Fans Swooning in New 'Stranger Things 4' Volume 2 Images
Stranger Things 4 Volume 2 premieres on July 1, 2022, and fans are clamoring for any information they can get on the final two episodes of the season. After waiting almost three years between seasons 3 and 4, viewers raced to finish the first episodes to premiere in Stranger Things 4 Volume 1. Now, we're just weeks away from seeing how season 4 ends, and Netflix released some new images for diehard fans to analyze.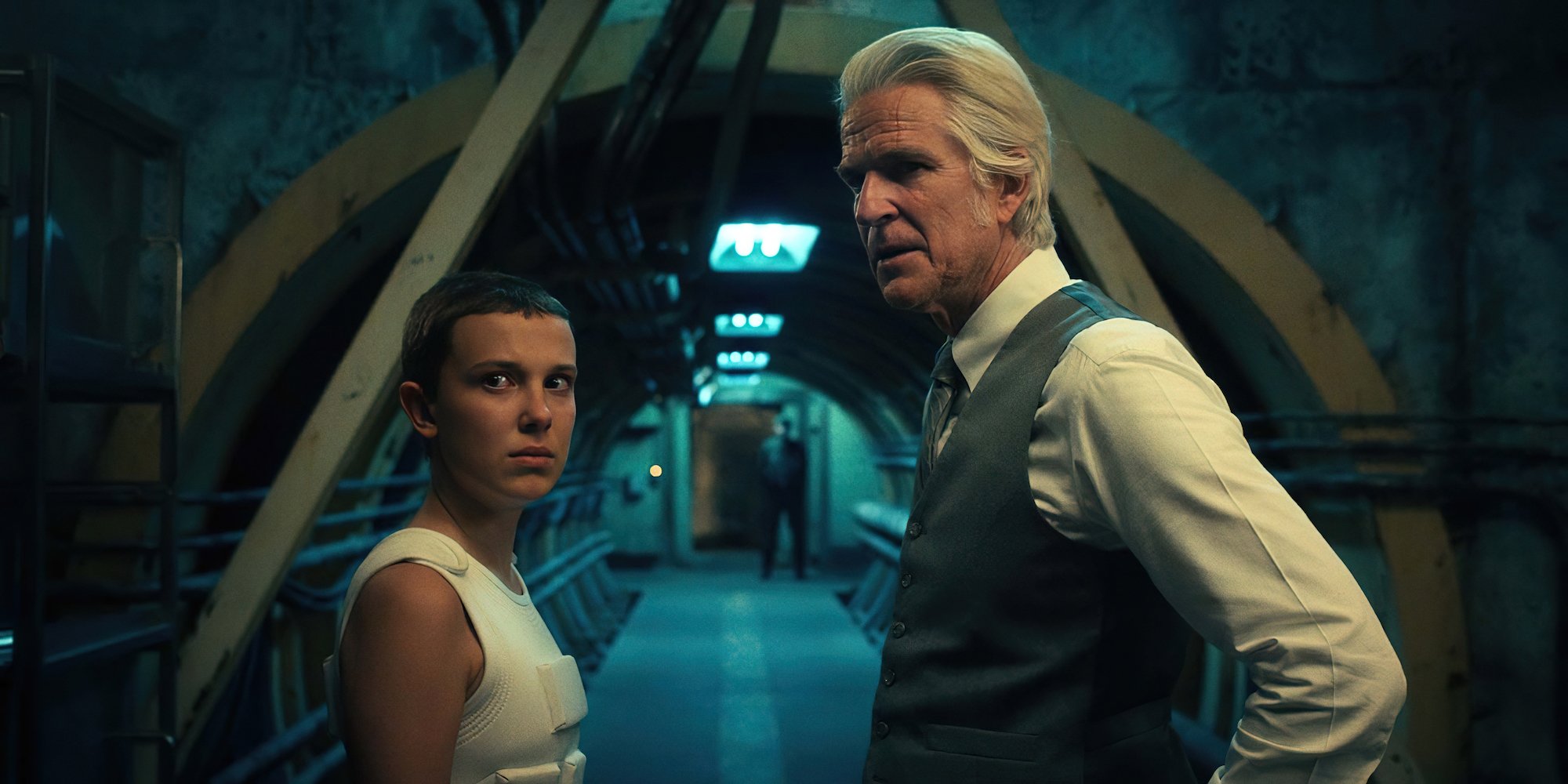 How many episodes is 'Stranger Things 4' Volume 2?
The show's creators, Ross and Matt Duffer, announced in February 2022 that Netflix was splitting Stranger Things 4 into two separate volumes. The first seven episodes premiered on May 27, 2022. With only two episodes remaining in volume 2, it seems odd to split them like that, but the final two episodes total almost four hours' worth of content.
Netflix released several new images on June 14, 2022
Netflix knows how to work a crowd, and especially a crowd as rabid as the Stranger Things fandom. The streaming platform released six new images to tide fans over until the final two episodes drop. In one, Eleven and Dr. Brenner stare behind them, and someone in uniform guards the door in front of them.
A couple of the pictures from the new Stranger Things 4 Volume 2 images include Joseph Quinn as Eddie Munson, a new fan favorite. Eddie stole plenty of hearts in the first episode when he chatted with the doomed Chrissy Cunningham (Grace Van Dien) in the woods. In the two photos with Eddie, we see him driving what looks like his van with Robin Buckley (Maya Hawke) and Steve Harrington (Joe Keery). The other image shows Eddie with the rest of the crew in Hawkins, Indiana, as they put together a plan of some sort.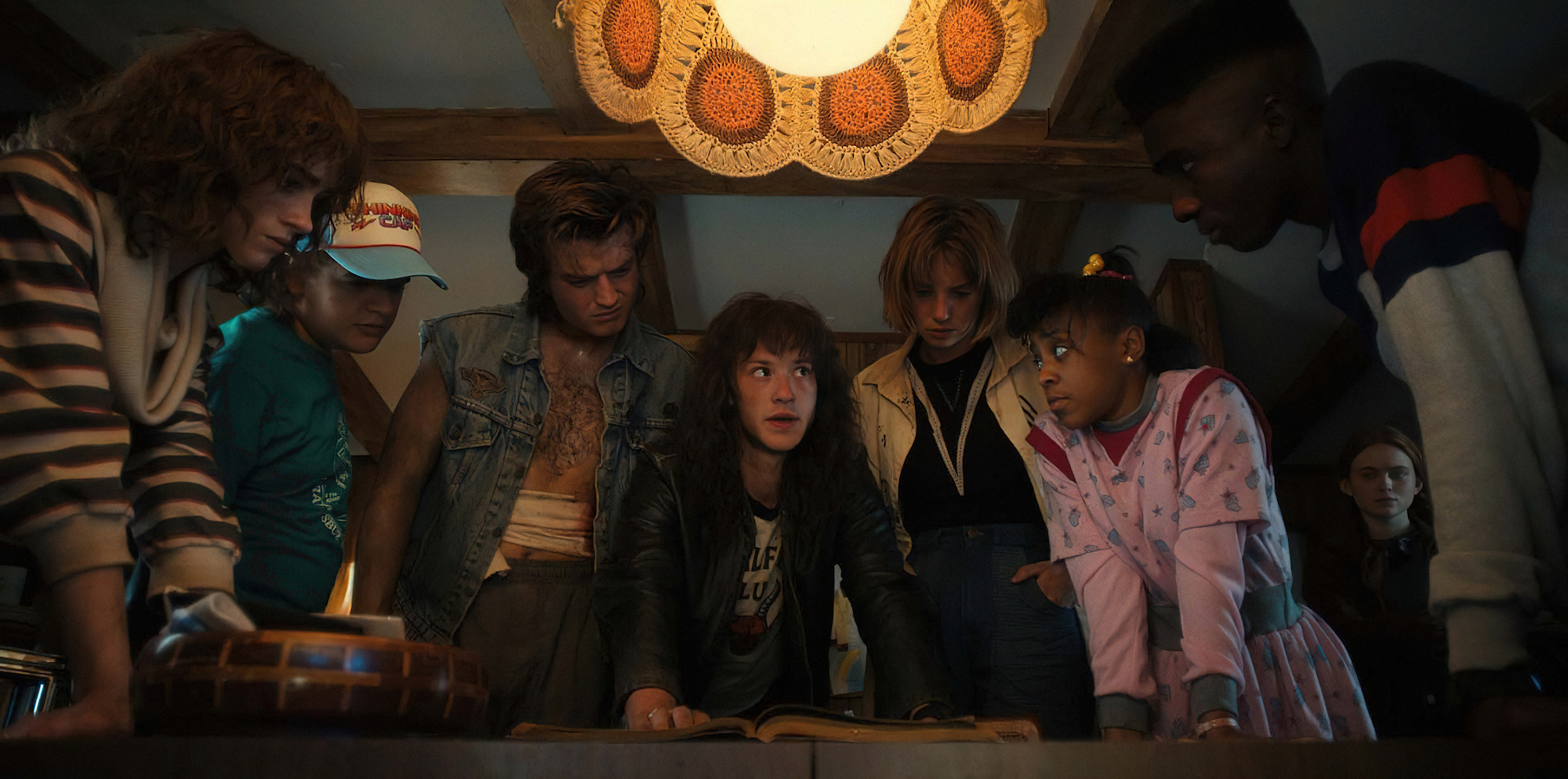 Another picture of the Hawkins crew in Stranger Things 4 Volume 2 shows Max (Sadie Sink) and Lucas (Caleb McLaughlin) as they sit inside the abandoned Creel house. Lanterns are lit beside them, and Max wears her headphones while presumably listening to Kate Bush's "Running Up That Hill" on repeat.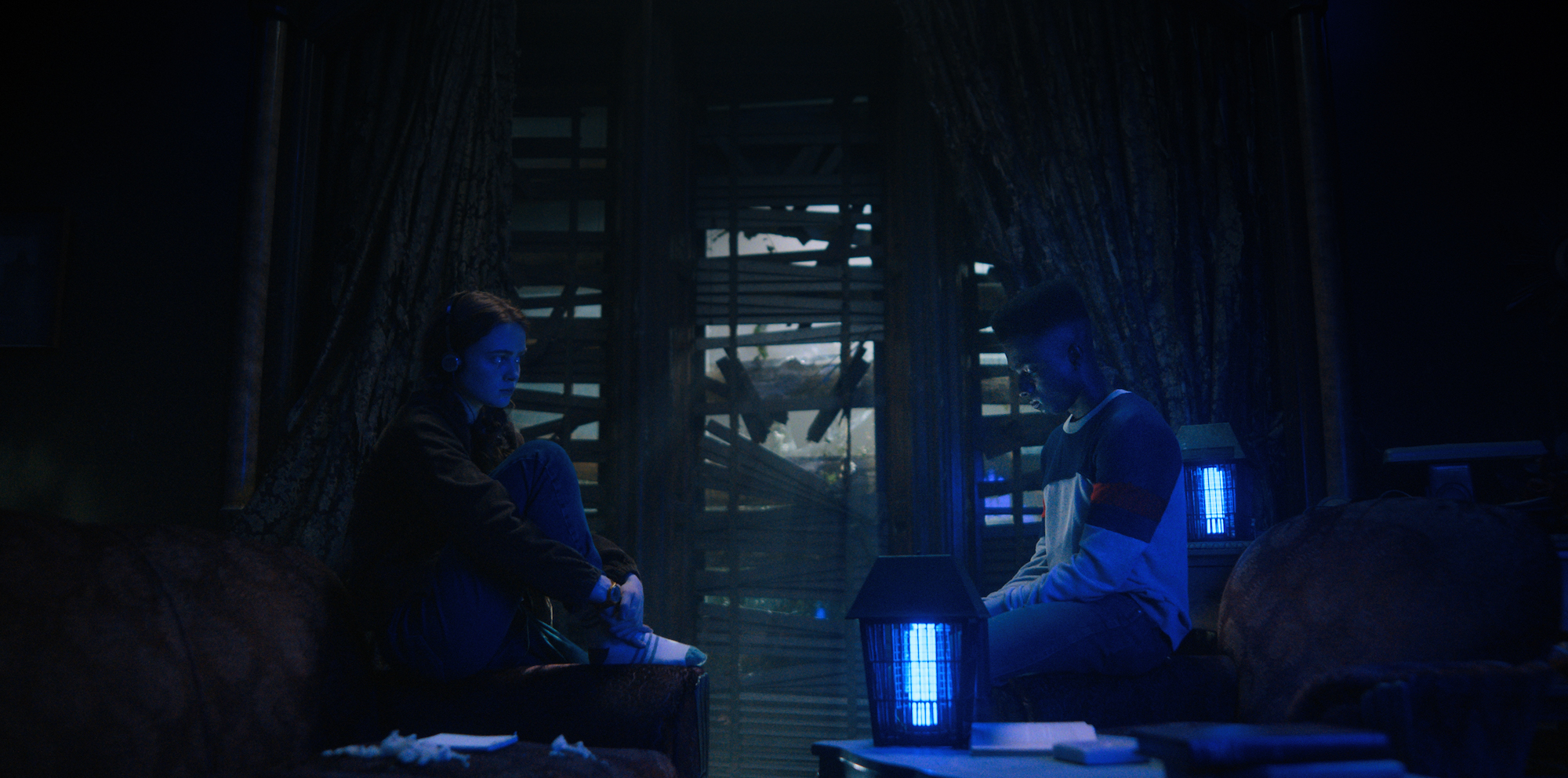 The lack of screentime from the California group disappointed some fans. Mike (Finn Wolfhard,) Jonathan (Charlie Heaton,) Will (Noah Schapp,) and Argyle (Eduardo Franco) didn't even appear in episode 7, "The Massacre at Hawkins Lab." However, it looks like they pop back up toward the end. One shot shows Mike excitedly pointing at something in the desert from Argyle's van. Did they find Eleven's location?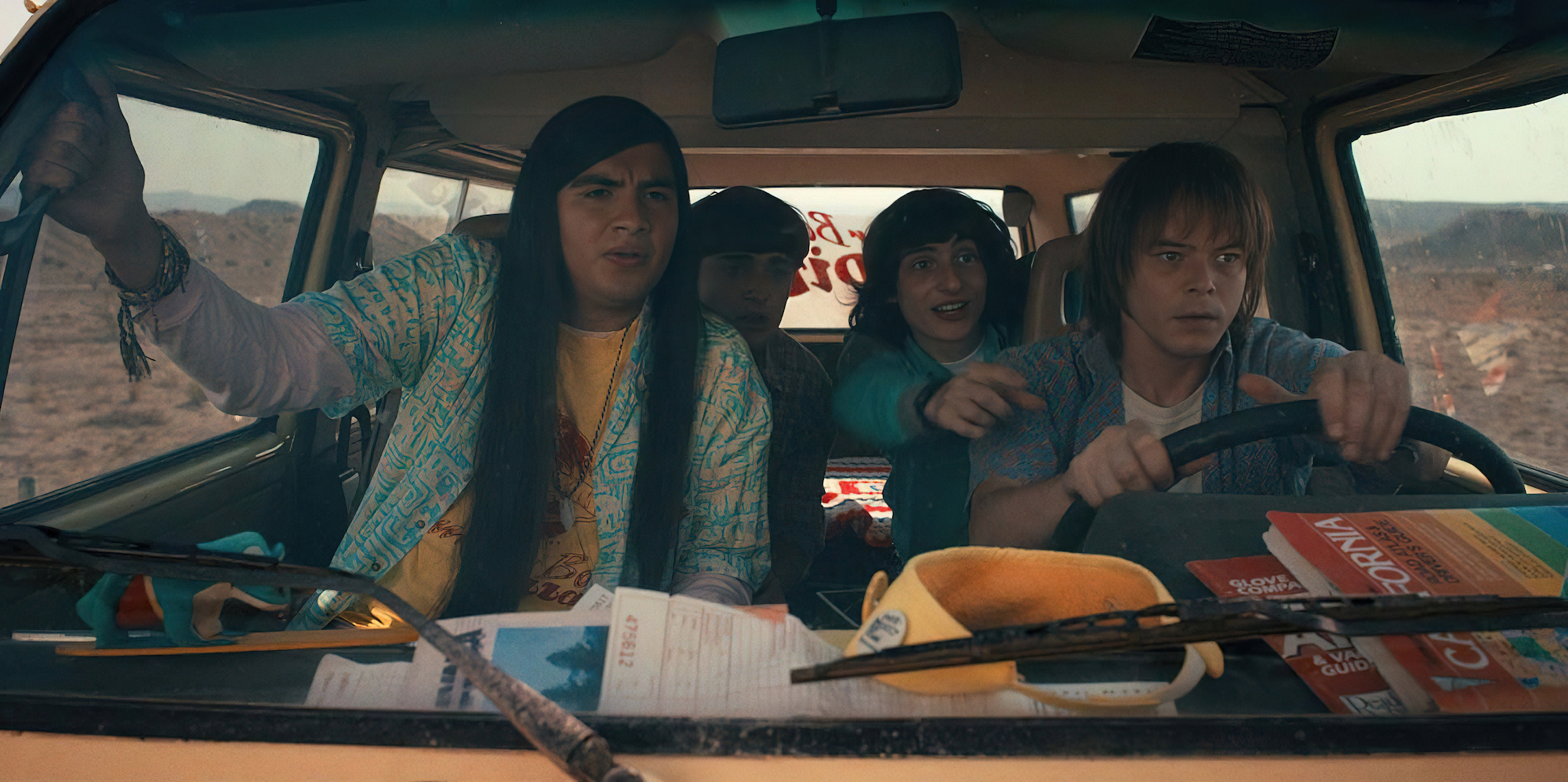 Finally, we have an image of Joyce (Winona Ryder,) Hopper (David Harbor,) Murray (Brett Gelman,) and Dmitri (Tom Wlaschiha.) They stare confusedly at something offscreen.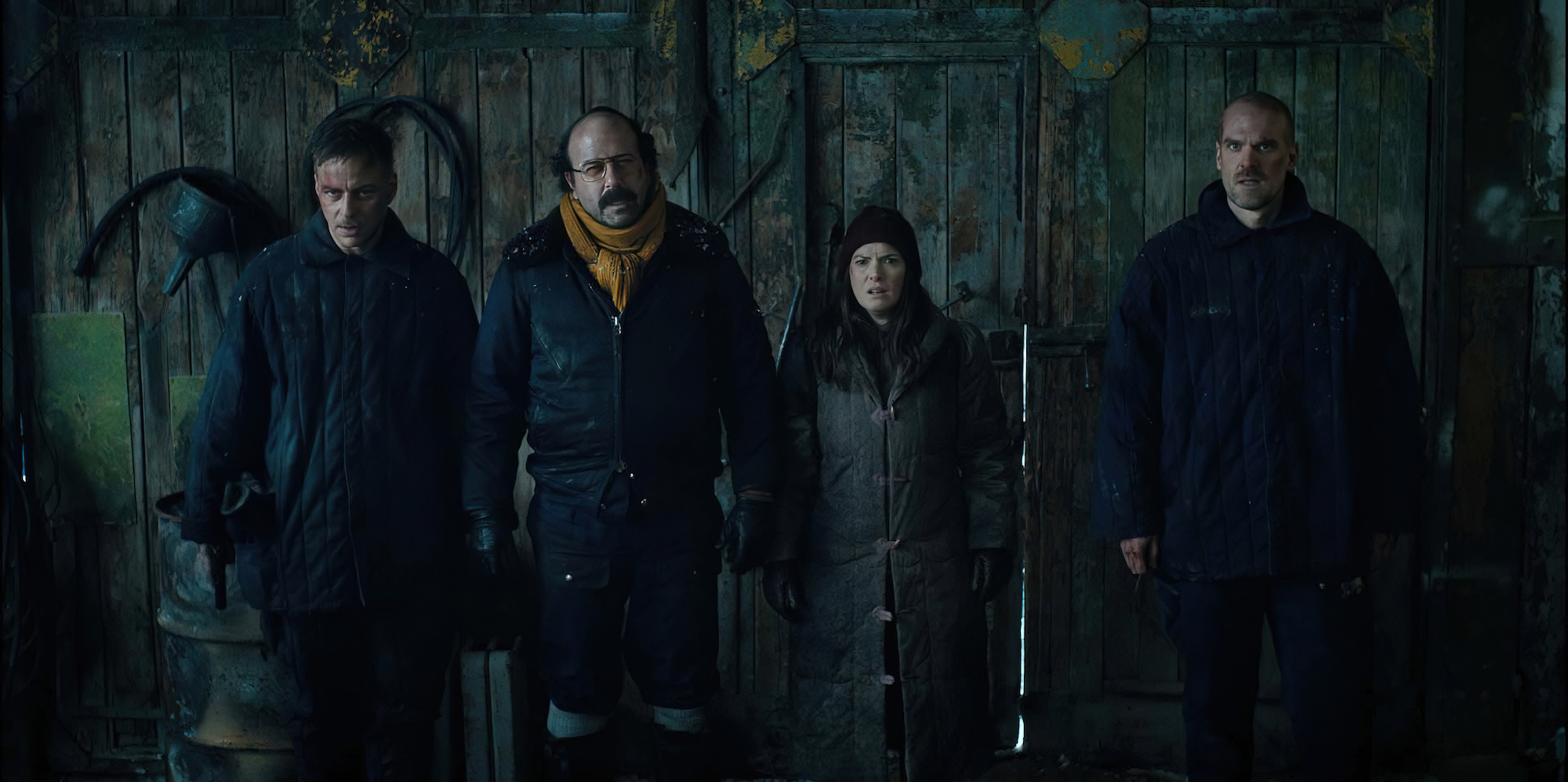 Is Volume 2 the end of 'Stranger Things'?
While many believe that Stranger Things ends with volume 2 of season 4, that's incorrect. Along with the announcement that they split season 4 into two parts, the Duffers also confirmed that the show would continue for one more season. Stranger Things Season 5 will conclude the story of Eleven and her friends and the alternate dimension known as the Upside Down.
Stay tuned to Showbiz Cheat Sheet for all your Stranger Things news and updates!