Eddie Murphy Gets Candid About Burnout in Hollywood
Even the best and most experienced actors can get caught up in the dark side of Hollywood. From substance abuse to work disagreements and scandals of one sort or another to relationships in the spotlight, living the Hollywood life can be hard on anyone.
Many stars have experienced burnout, have left Hollywood, or have had their lives tragically cut short by an overdose. They're all dealing with the same pressures in their own ways, and it's all laid out for the public to see. Eddie Murphy is one such star, and it's brought him to the brink and back.
Eddie Murphy's is a comedian extraordinaire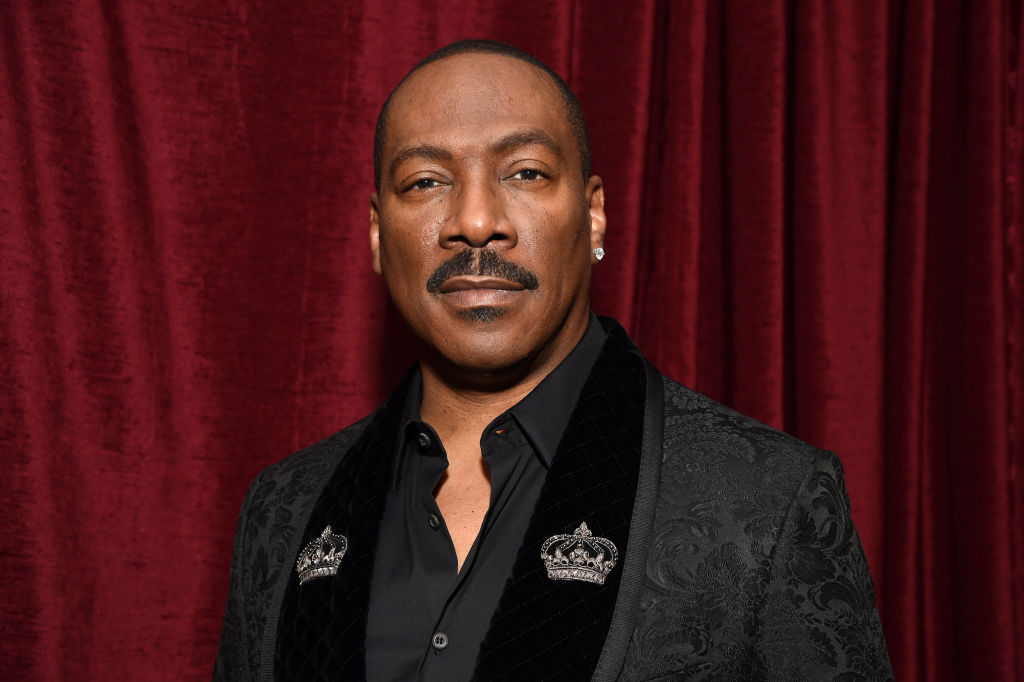 Murphy is a legend in the comedic arena, having gotten his start on Saturday Night Live at the age of 19. He'd been doing comedy and impressions since he was a kid, so this was as natural to him as breathing.
Soon after, he would star in his first movie, 48 Hrs., which gave him his movie-star start. Within less than a year, he was already on to another movie, Beverly Hills Cop, and this time he would become a celebrity world-wide.
Murphy has starred in numerous films over the last 40 years. He had to grow up in the spotlight, causing him to endure controversy, criticism, and his share of scandals.
He was at one point married to Nicole Mitchell Murphy and is now engaged to a new lady, Paige Butcher. Murphy has 10 children and even a grandchild.
He's best known for his big smile and his ability to play multiple characters at a time in the course of one movie. Most people don't realize he's also a musician, a career he began at the height of his success in the mid-80s. 
Burnout got the best of him
Anyone with his lengthy career would probably experience their share of burnout, and this was certainly the case for Murphy. He pushed himself so hard at the start of his career that he didn't realize what it was doing.
So about eight years ago, he decided it was time to take a break. He didn't do as much in the movie realm; it was too much work, he said.
In an interview recently with Vanity Fair, he opened up about how it made him feel on set. He shared: "I had gotten to where I was just so burnt out on the process of making a movie … at the level that I was making movies from a really young age, and to be doing it constantly." 
He realized that his career wasn't the center of his life — that was his family and kids. He admitted to needing some balance between his career and personal life.
"I started making movies when I was 20, and I auditioned for SNL when I was 18, so that's 40 years ago," he said. "So I had a little crossroads where it was like, It's time to back off, and sit on the couch and just be Dad."
Eddie Murphy's views on life
Everything happened so fast with Murphy's career, and he admits to taking it for granted that so much was going on. But now, he reflects on how much of anomaly he is – to be black and so successful at this job.
He also realizes that he's reached such high levels and if he were to continue to do that and feel as if showbusiness where the most important thing, he'd be like so many of his peers who are no longer here.
"So many of my contemporaries are dead, like the people that came on the scene when I came on the scene in the '80s," he said. "The people that I knew around my age—that had an impact in their areas—they're mostly…they're gone."
He ticked off a list that included Michael Jackson, Prince, Whitney Houston, saying that they were his peers. Murphy suggests that what they all had in common was their careers, regardless of how they died.
It was their whole lives, and everything else suffered because of it. If there's one thing he knows, it's that he doesn't want to be that way. 
More of Eddie Murphy
Now Murphy is back in business and doing it all because he loves it. He was recently on Saturday Night Live again and has plans to reprise his role in Coming to America and Beverly Hills Cop.
Not for the money or the fame — he's done that already. He wants to bookend his career the same way he started it. With good movies and good comedy, all while being a good person and father. He wants to put acting behind him soon, so be sure to catch him before he does; he's got a few projects in the works before he calls it a day.