Eddie Murphy Has Hilarious Stories About Prince Too
Tonight, December 21, marks Eddie Murphy's return to Saturday Night Live, and it's become one of the most talked about moments in entertainment this year. Leading up to this event, he's been doing rounds of interviews to discuss the show, his career, and anecdotes about his personal life. One shouldn't be surprised that Murphy has some noteworthy celebrity stories to tell, but what he shared about Prince just adds to the late singer's legend status.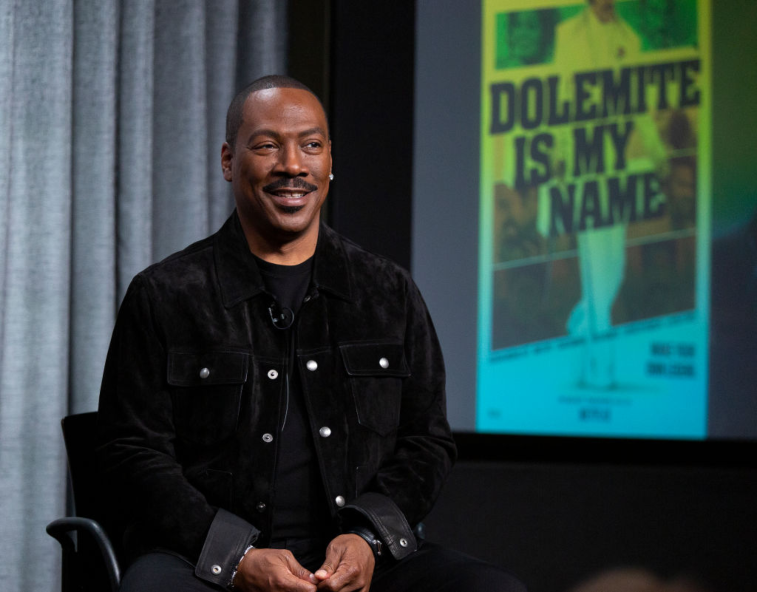 Murphy appears on Fallon and talks Prince
During his funny interview with Jimmy Fallon, Murphy spoke about hanging out with Prince and his squad one night. He said they were partying and at about two or three in the morning, Prince asked who wanted to go skating. It caught him off guard, but he went. Questlove of The Roots (Fallon's house band) was there too and confirmed this.
"You know how some sneakers they would have and when you walked, they would light up? He had skates that when he skated, they would light up." Prince whizzed around the dark skating rink lighting things up. Chuckling, he added, "It was surreal."
Fallon urged Murphy to tell another one, but this time, it involved his chef.
"Prince stayed a couple of houses down and my chef was leaving at like two in the morning once. A car goes by—a purple car with music—and he was like, 'Whoa it's Prince.' And a hubcap comes off and the car keeps going, and he picks the hubcap up and it's got the Prince thing on the hubcap. The car goes and makes a big U-turn and comes back and Prince say, "Can I have my hubcap back?"
Fallon then smoothly rolled into "Eddie Murphy" folklore.
Murphy has a cool story about Marlon Brando
Fallon continued to dig into Murphy's celebrity chronicles and brought up the fact he and Brando hung out together. Brando invited him to dinner after 48 Hours came out, and he was a huge fan of the movie. His reenactment of Murphy's dialogue in one scene was so intense it threw him for a loop.
"G****** Marlon Brando, I didn't say it like that!" He told Fallon as the two laughed. Murphy added they broke bread a few times, even at the late actor's home.
He's not the only Murphy with a Prince tale to tell
We can't forget how the late Charlie Murphy—Eddie's brother—cracked us up with his "True Hollywood Stories" on Chappelle's Show. If for some strange reason you missed out on Dave Chappelle's sketch comedy show and Charlie Murphy's mesmerizing recounting of his late-night encounter with Prince, we'll do a quick recap, but it won't have the same effect.
It was the '80s when the Murphy brothers ran into Prince and some members of his crew at club. The singer invited them back to his house, but he got bored and challenged Murphy and his friends to a basketball game. Notice a pattern here?
Murphy said Prince and his entourage came out dressed in their androgynous blouses/outfits, ready to play. Murphy didn't think the game would be serious, but Prince killed them on the court. And he served them pancakes afterward.
Along with the story about Rick James, it's considered one of the best episodes of Chappelle's Show. Unforgettable. Watch it and it'll make you cry with laughter. As many fans note, comedic talent runs in the family.
Catch Murphy on SNL at 11:30 p.m. EST on NBC to see him and his iconic characters take the stage.