How Eddie Murphy Reacted When Halle Berry Spat in His Face in 'Boomerang'
In the early 90s, Halle Berry's rise to stardom was just beginning. The actor had already garnered a lot of attention and recognition for her role in Spike Lee's Jungle Fever. The following year, she'd find her profile growing even more teaming up with comedy legend Eddie Murphy.
However, Berry was afraid her encounter with the comedian nearly went south when she accidentally spit in the actor's face.
How Halle Berry ended up in 'Boomerang'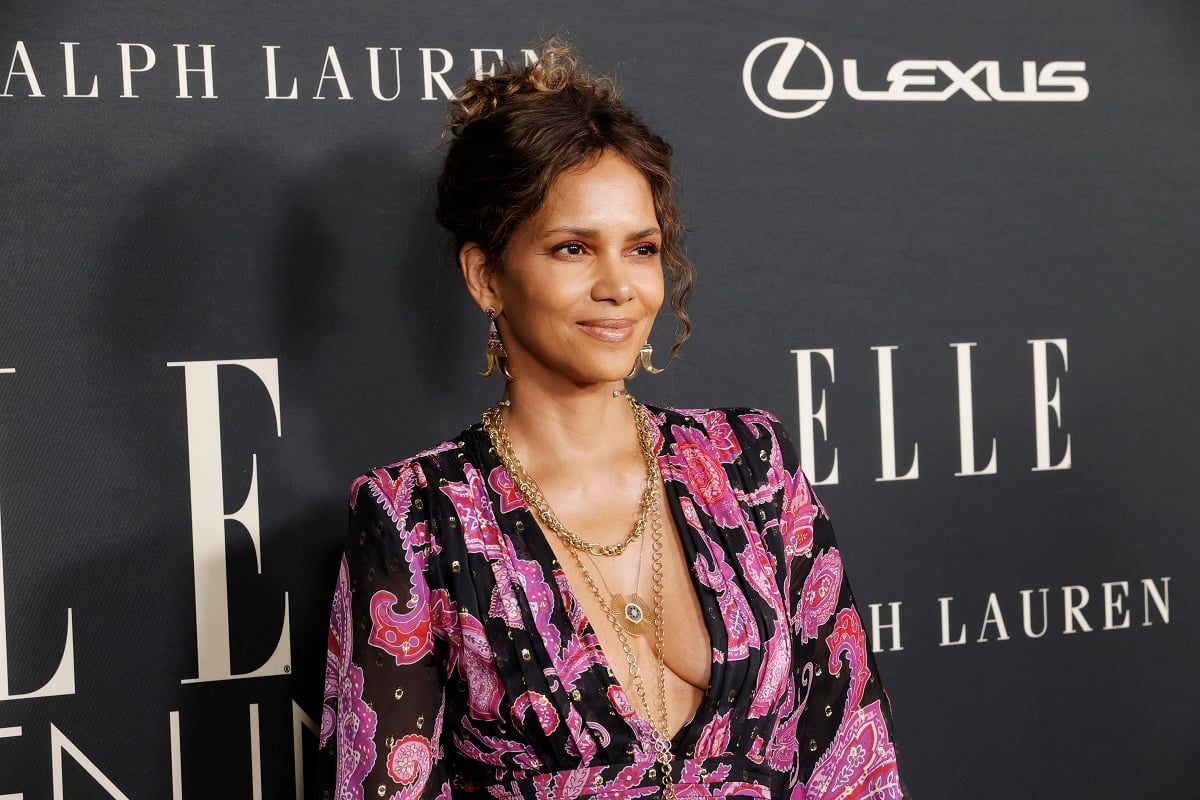 Director Reginald Hudlin worked with Eddie Murphy on the 1992 film Boomerang. The movie was a romantic comedy starring Murphy as a womanizer who stumbled into an unexpected relationship. It featured an all-star cast that included Martin Lawrence, Chris Rock, Halle Berry, and others. Although the actors weren't nearly as big as they would be in the future, Hudlin knew they had something special in the crew.
"I remember talking to one of the producers at the time saying, 'Ten years from now, people won't believe we had all these people in the same cast,'" Hudlin told Black Film. "If you were there, you felt it. You felt that this was an explosive moment and that all these people were enormously talented and would go on to great careers."
Although Berry wasn't all that familiar in Hollywood at the time, Hudlin recognized her gifts immediately.
"With Halle, she was an unknown," Hudlin confided. "She came in with film credits but not a meaningful awareness. When she walked in the room, she was undeniable, and not because of her beauty."
How Eddie Murphy reacted when Halle Berry spit in his face
After getting the part of Boomerang, Halle Berry agreed that she was nervous about meeting the successful comedian. So much so that Berry found herself making an embarrassing mistake while filming an intimate scene with her co-star.
"The other day, we were…Eddie and I have a love scene and we never rehearsed it," Berry said according to Black History. "We never rehearsed this love scene ever in rehearsal. I don't know, but we just didn't. So I was lying on his chest and I asked the makeup artist before I had to kiss him to bring me a glass of water. So she brought the water over. I took a sip out of it, and before I swallowed it, I looked up at him and I was looking up at an angle."
Berry noticed that Murphy had grey hairs growing in his nose. She couldn't help but laugh and "I spit water all in his face and down his shirt. After we got done, the whole place went silent."
Fortunately for Berry, Murphy found the incident just as humorous.
"You know, they didn't know how Eddie was going to react. I just spit in his face," Berry said. "So he started busting out laughing and he got hysterical and then everybody laughed."
Berry thought that Murphy might have walked off the set after the mishap. She asserted she tried not to make a scene, but Murphy's grey hairs caught her off guard.
"But I wasn't expecting him to have gray hairs up his nose," she continued. "You know, it was one of those things that I just couldn't control."
Did Halle Berry and Eddie Murphy ever date?
It's unclear if Berry and the Dolemite star have ever truly dated. However, VIBE reported there were rumors thy had a brief fling around the time they shot Boomerang. However, neither Berry nor Murphy has confirmed or denied these claims.