Eddie Murphy Says It Takes 6 Hours To Put On the Makeup For 'Coming 2 America' Characters
Eddie Murphy is known for playing multiple roles in the cult classic film 'Coming to America.' He recently released the movie's sequel, 'Coming 2 America' and revealed that it takes makeup artists six hours at a time to complete his costumes.
Eddie Murphy is no stranger to putting on a crazy costume for the sake of a laugh. The comedy legend has starred in several films, from Coming to America to Norbit, that have required him to put on makeup and become nearly unidentifiable in order to get into character.
While promoting the release of his newest film, Coming 2 America, Murphy has been open about the process that goes into becoming one of his hilarious on-screen characters. Murphy is known for playing multiple roles in movies, which often means he has to wear a ton of makeup in multiple scenes to execute the roles. 
Murphy recently revealed that the lengthy process of getting into character is not fun for him at all, as the transformation requires up to six hours in the makeup chair.
Eddie Murphy's 'Coming 2 America' costumes take 6 hours to put on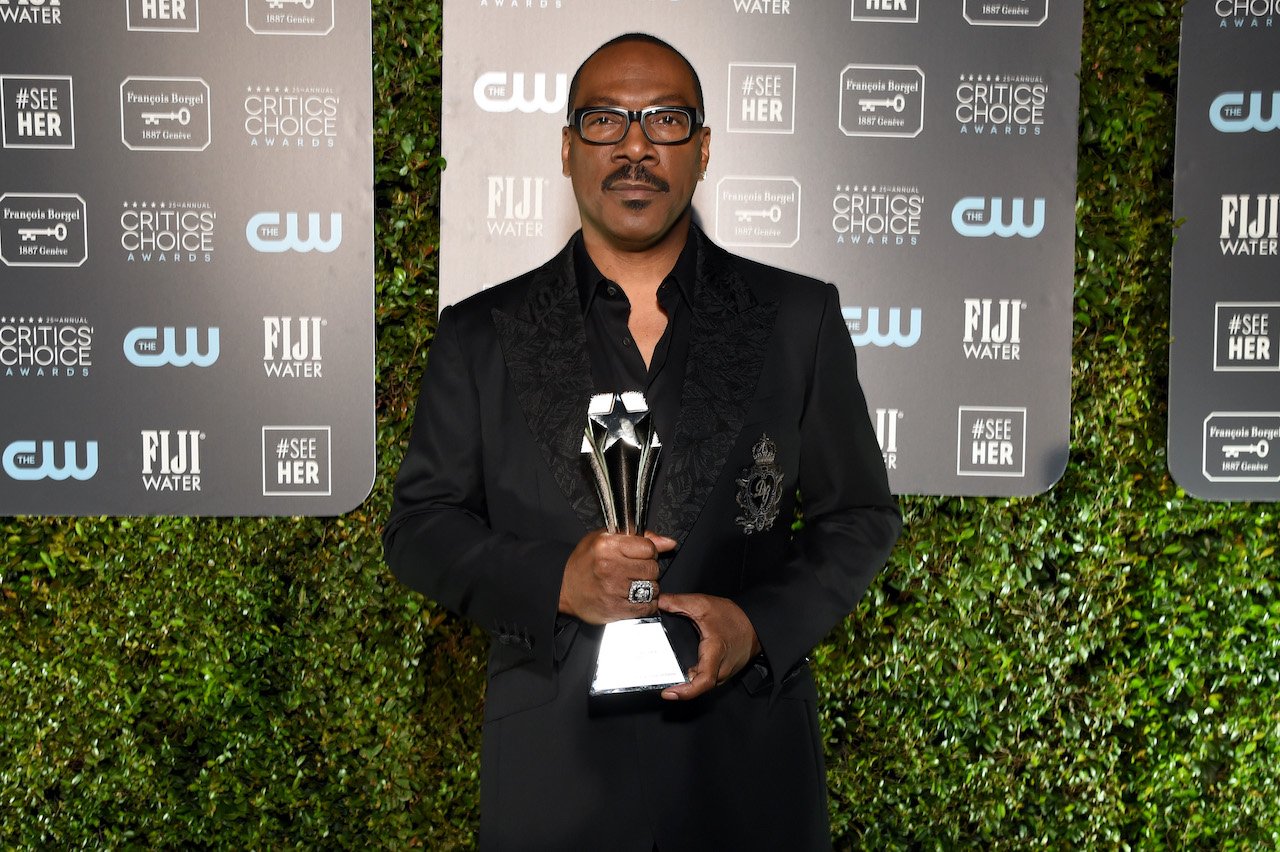 Murphy shared the details behind the time-consuming procedure during a recent interview with Kelly Clarkson.  
"It's rewarding, but it's not fun at all," Murphy said. "Because the process, they haven't figured out how to make the process any shorter. You gotta do six hours to put those makeups on. Not a fun thing." 
His makeup artists helped him create his 'Coming to America' characters 
Murphy then talked about the inception of one of his most popular Coming to America characters, Randy Watson, leader of the fictional band Sexual Chocolate. He admitted that the character's creation was largely facilitated by longtime makeup artist Rick Baker, who is regarded as one of the best in the industry. 
"[Randy Watson] wasn't inspired by anybody, just came up," Murphy said. "The way those characters, all of those characters come together by Rick Baker, who designed those makeups. He's retired now, genius makeup artist."
Murphy and Bake would sit in the makeup chair for hours, working through the character design and figuring out which qualities made the most sense for each persona. 
"He would put the makeups on me in a chair, and then he would start kind of talking to me, like, when it was about 80% done, and asking me questions like, 'Hey, where are you from?' And I tried different voices out, 'til the right voice looks right coming out of that makeup. And then you kind of make them up in the chair. He comes to life in the chair." 
Nobody can recognize Eddie Murphy when he's in costume
Baker's iconic work is so good that it can sometimes be a problem. According to Murphy, nobody can recognize him in his costumes, which can make all of his hard work seem pointless. 
"You know what's a trip, it's kind of like it's thankless because a lot of people don't know that that's us in those makeups," Murphy told Jimmy Kimmel. 
In the same interview, Coming 2 America co-star Arsenio Hall recalled a time when Murphy went out in a costume and seduced an old lady. 
"Eddie hit on an old lady once," Hall said. "Rick Baker let us walk around, he said, 'Just try it out, move your face, you'll see how it works,' and we went out. … I think Eddie ran into John Amos, and then he got an old lady's phone number because she thought he was a real old dude."