Eddie Murphy Was Allegedly Embarrassed by His Ex-Wife Nicole Because of This
Eddie Murphy has been divorced from his ex-wife, Nicole Mitchell Murphy, for over a decade. The two may no longer be in a relationship but they've always maintained a close relationship for the sake of their family and publicly supported one another throughout the years.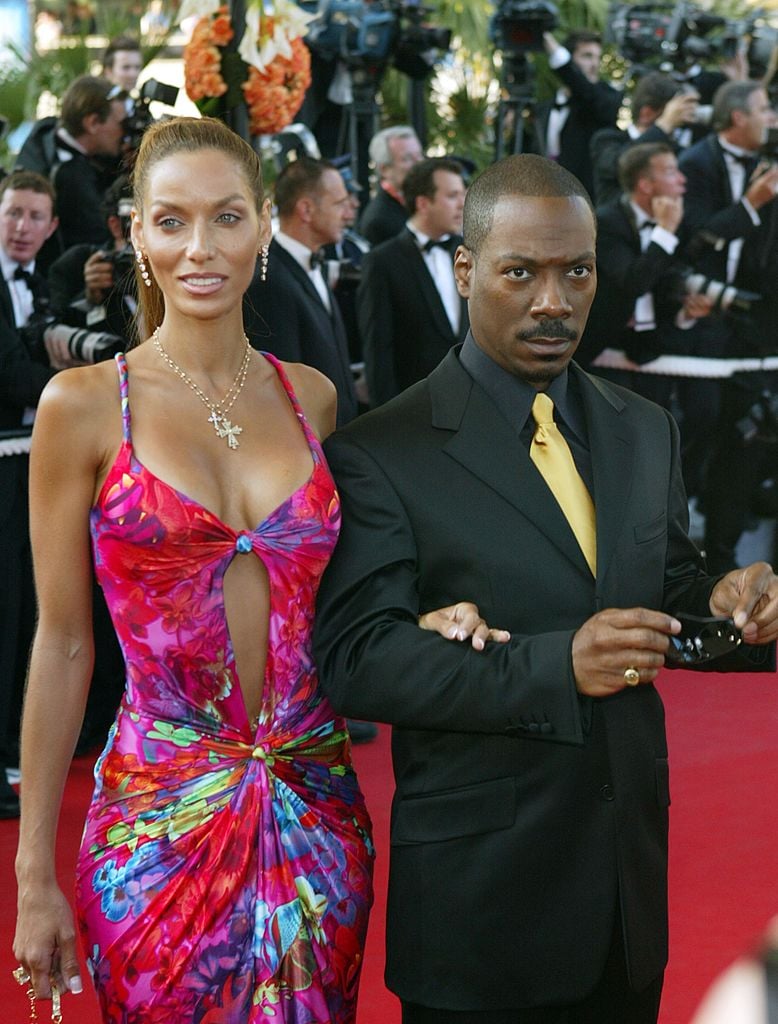 Both Eddie Murphy and Nicole Murphy have had other relationships since their split, but continued to cheer each other on. They became one of Hollywood's ex-couples who set the standard for successful co-parenting but there may be trouble in paradise now.
A recent cheating scandal involving Nicole Murphy has ignited rumors that their bond may have been jeopardized.
Eddie Murphy and Nicole Murphy's relationship
Eddie Murphy first laid eyes on Nicole Murphy in 1988. She was a model who had walked runways in Italy and he was the hottest standup comedian and movie star at the time. The two dated for several years and welcome a daughter, Bria, in 1989.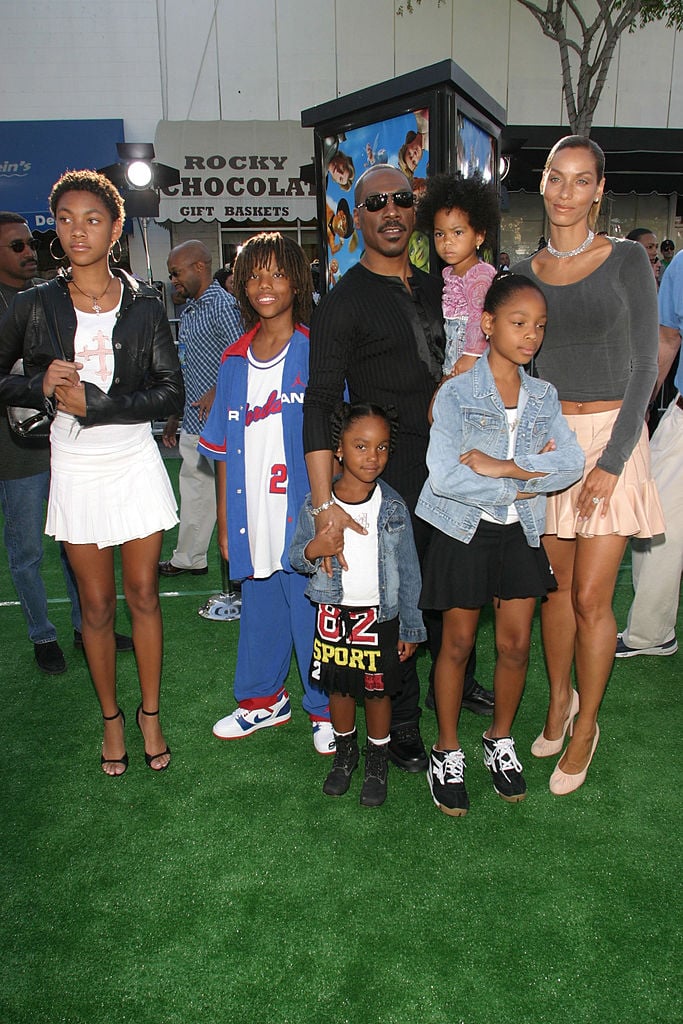 The couple married in a lavish wedding in 1993. Their wedding was one of the first opulent celebrity marriages of their time. The nuptials took place at the Plaza Hotel in New York City and included 500 guests. It is estimated that the stars paid $1.5 million for the ceremony and reception.
They had four more children before they separated. After 12 years of marriage, Nicole Murphy filed for divorce in 2005. Eddie Murphy released a statement to People magazine saying, "The welfare of our children is our main concern and their best interest is our first priority." Nicole was alleged to receive a $15 million divorce settlement and they remained close friends and co-parented their children well following their split.
Eddie Murphy allegedly embarrassed by Nicole Murphy
Nicole Murphy has not been publically linked to anyone since her breakup with Michael Strahan. The former model and fitness buff was seen partying with rapper, Drake, at her 50th birthday bash last year. She would later confirm that they were just friends.
Nicole Murphy was assumed to be single until photos of her kissing director, Antione Fuqua, surfaced. The problem arose when the world found out that Fuqua was a married man. Fuqua has been married to his wife, actor Lela Rochon-Fuqua, for 20 years.
After the tabloid photos of Nicole Murphy and Fuqua were plastered across social media pages and television screens, Rochon-Fuqua disabled her social media accounts while Nicole Murphy released two conflicting statements surrounding her kiss with Fuqua.
In Nicole Murphy's first statement, she claimed she and Fuqua were close family friends who shared a "friendly kiss." Social media commentators did not buy her story and criticized her for the presumed affair. Days later, she would release another statement apologizing for her part in the whole kissing fiasco, offering apologies to Rochon-Fuqua and her family.
With Eddie Murphy and Nicole Murphy maintaining a close relationship, sources claiming to have inside knowledge from the comedian alleging that he was pissed with his ex-wife. Blogger B. Scott, who was one of the first to report on the kiss, revealed "exclusive" information about the tense exchange between the two. Eddie Murphy is said to have told Nicole Murphy that her relationship with Fuqua was an embarrassment to their family and negatively impacted their five children.
Eddie Murphy allegedly suggested that Nicole Murphy apologize once again. Nicole Murphy was interviewed on The Wendy Williams Show to tell her side of the story. If there's any truth to Eddie Murphy's reported disappointment in Nicole Murphy, she tried to make amends to her famous ex by doing as he asked and publically apologized. 
Nicole Murphy and Eddie Murphy move on
Eddie Murphy had a whirlwind love affair with film producer and record executive, Tracey Edmonds. They exchanged vows in a sunset ceremony on a private French Polynesian Island on New Years Eve 2008. They announced their split after just two weeks of marriage.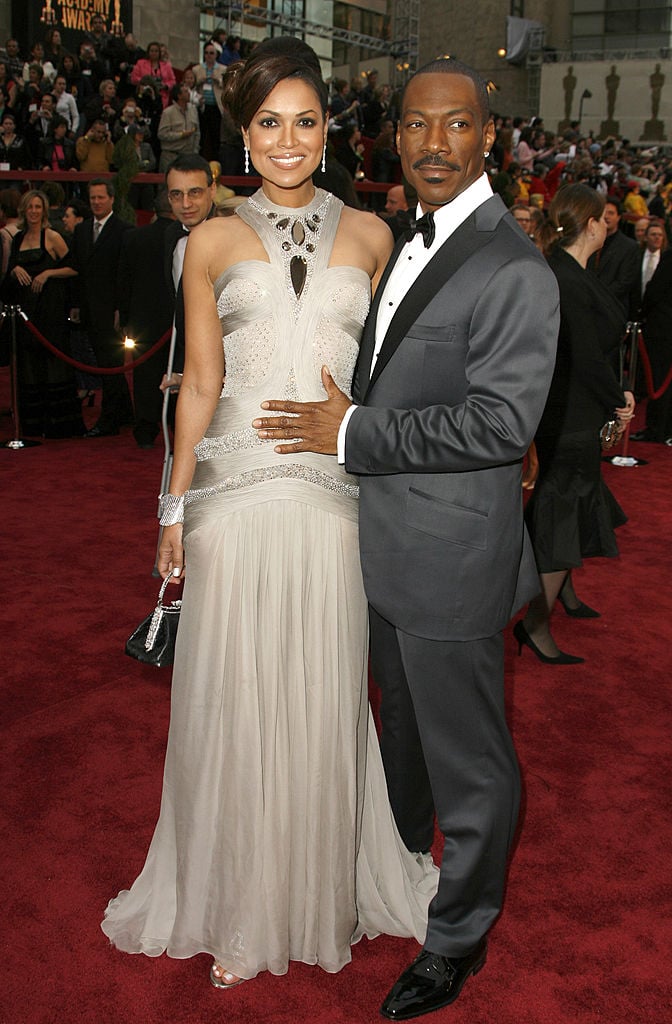 Sources close to the couple revealed to People magazine following the news of their relationship going sour that Eddie Murphy and Edmonds had bad chemistry from the start. There were talks of the couple fighting daily, to the point that their guests could hear the two screaming at each other over the course of their multi-day nuptials. They both moved on with other people, with Eddie Murphy entering into a relationship Paige Butcher and welcoming more children. He's now a father of 10.