Eddie Murphy's Mom Convinced Him To Meet Arsenio Hall Because She Thought They Looked Like Brothers
Coming 2 America co-stars Eddie Murphy and Arsenio Hall have a friendship that spans more than 30 years. Although the two both starred in the original Coming to America film in 1988, their relationship actually dates back much further. 
The two connected during the early days of the careers, when they were making names for themselves as stand-up comedians. They had a mutual friend, Keenan Wayans, who initially introduced them, and the rest is history.
Today, the two maintain a friendship that allowed them to develop and release their newest collaboration, Coming 2 America, which's long been awaited by fans. 
Eddie Murphy and Arsenio Hall have a very close relationship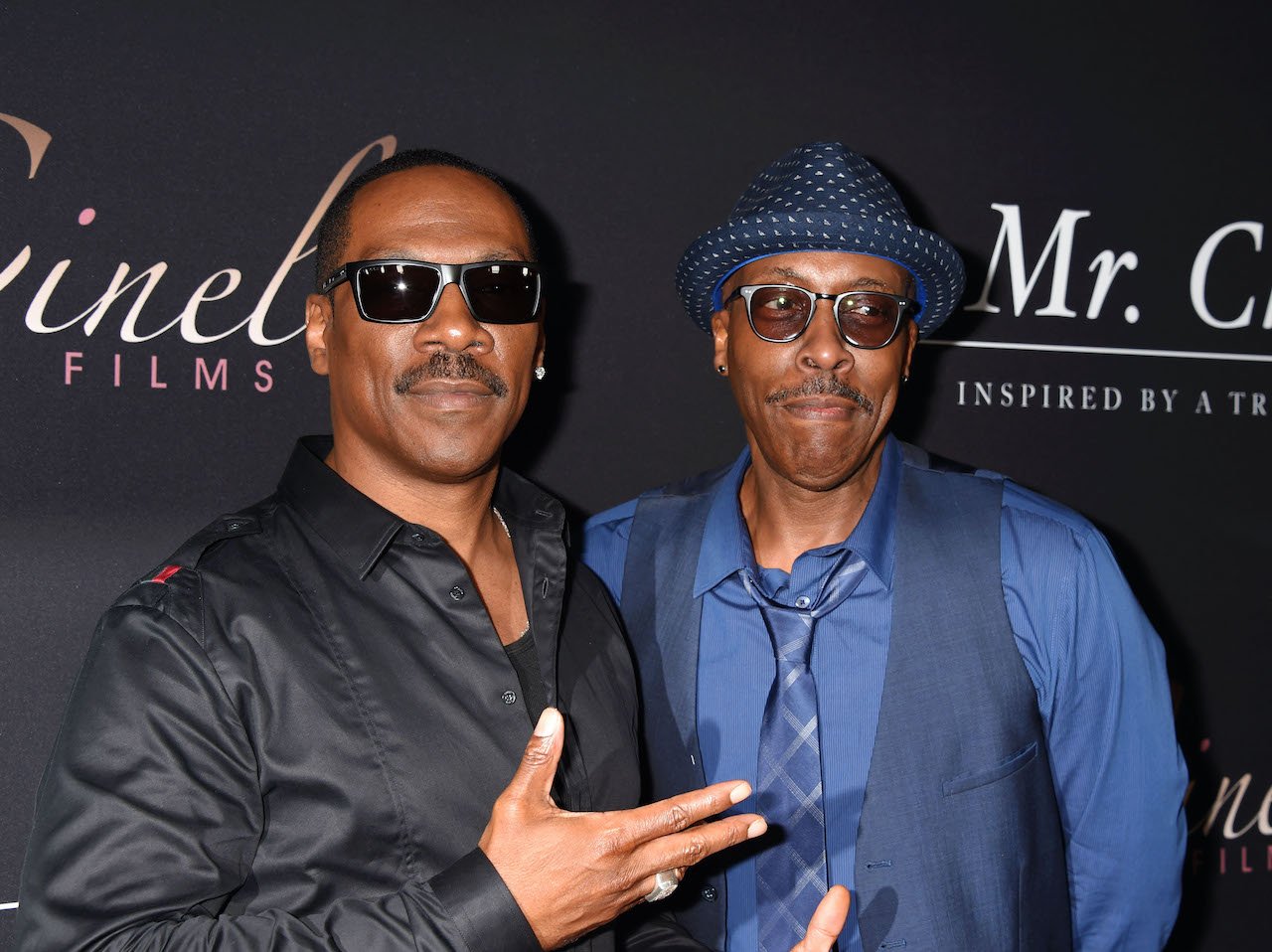 Hall detailed the origin of their relationship during a recent interview with Howard Stern. 
"We came up at a time where we learned this whole thing together," Hall said. "We went through all [of] this together."
The 'Coming 2 America' stars met through mutual friends and family
Going deeper, Hall recalled first finding out who Murphy was through a mutual friend, fellow comedian Keenan Wayans.
"Eddie would come here from New York, and I think he was in town to do The Tonight Show," Hall said. "Probably around the time he was also shooting 48 Hrs., I think I got that timeline right. And Keenan Wayans called me and said, 'Why don't you meet us at the improv, 'cause Keenan's a New York comic and they were friends with Eddie. And he said, 'Damon, my brother's ocming. You haven't met Damon, you gotta come meet Damon. And we all met in front of the improv."
Eddie Murphy's mother told him Arsenio Hall looked like him
On Murphy's end, his mother had seen Hall on a variety show named Solid Gold and thought he looked strikingly similar to Murphy. The resemblance made her encourage him to meet Hall in Los Angeles. 
"And Eddie's mother had told Eddie, 'I saw a young man on Solid Gold, and he did stand-up, and I think you all could be brothers. I want you to look for Arsenio when you get out there,'" Hall recalled. 
The Award-winning comedian didn't see a resemblance 
After the two were finally introduced, Hall claimed that Murphy failed to see any similarities in their appearance. 
"So Keenan heard that story and introduced us, and the first thing Eddie ever said to me—in Murphy fashion—he looked at me and he says, 'N*gga, you don't look like me. That's the first thing he ever said to me. And then we went in the improv and he went on."
The two friends didn't initially plan on making a 'Coming to America' sequel
Murphy and Hall's friendship has truly stood the test of time. The two initially collaborated on Coming to America in 1988, and recently released its sequel, Coming 2 America. 
However, despite the excitement surrounding Coming 2 America, the two were skeptical about making a sequel. After seeing how popular the movie remained over the years, Murphy realized it was time to make a sequel. 
"The movie became this cult movie, like, you know, of all the movies that I've done, Coming to America is the one that like, worked its way into the culture in all these different ways, little catchphrases from the movie," Murphy told Jimmy Fallon.
Coming 2 America is available for streaming on HBO Max.