A Look Back at Eddie Van Halen's Life and Career
Eddie Van Halen was known for being the lead guitarist and songwriter for the rock band Van Halen.
"Eddie Van Halen was the epitome of the guitar god, said Jon Niermann, CEO and co-founder of Loop Media. "He was a beast on the frets, inspiring guitarists like me to spend countless hours learning to shred. He was also a classically trained pianist who composed many of his songs on piano first. He brought great songwriting craft to a band of talented rockers."
Here's a look at Van Halen's life and music career.
Eddie Van Halen's albums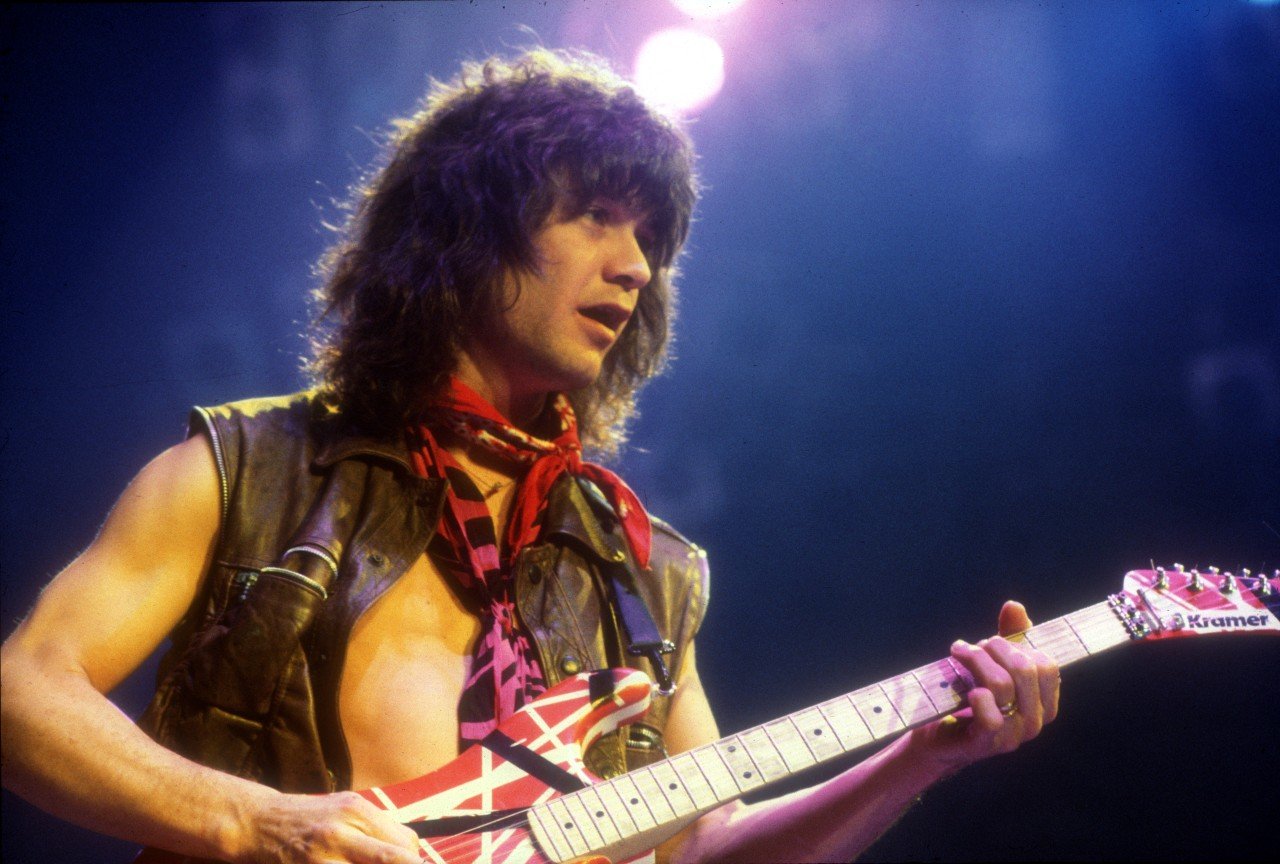 Van Halen co-founded the band Van Halen back in 1972 along with his brother Alex (he played drums for the band), singer David Lee Roth, and bassist Mark Stone. By 1977, the group landed a record deal with Warner Brothers.
Van Halen released his first studio album in 1978, titled Van Halen. It peaked at No. 19 on the Billboard 200 chart and received a diamond certification from the Recording Industry Association of America (RIAA). The following year, Van Halen released his second studio album, titled Van Halen II, which reached No. 6 on the Billboard 200 chart and received a 5x platinum certification from the RIAA.
Some of Van Halen's other studio albums include Women and Children First (1980), Driver Down (1982), 5150 (1986), OU812 (1988), and A Different Kind of Truth (2012).
Van Halen's awards
In 1984, Van Halen won an MTV Music Video Award for Best Stage Performance in a Video for the song "Jump." The year 1992 was a big year for the band. That year, they received an American Music award, a Grammy award, and three MTV Music Video awards.
Eddie Van Halen's TV appearances
Although Van Halen is known for his music, he also made a few television appearances. One of his early TV appearances was in a comedy called Café Americain (they purposely misspelled "American"), starring former One Day at a Time actor Valerie Bertinelli. Van Halen played a Paris street musician in a 1993 episode titled "Home Alone." At the time, Bertinelli and Van Halen were married. The actress recalled her scene with the late musician.
"He speaks to me in Dutch, gives me lascivious looks, and I get to throw him out of the café," she tells Chicago Tribune.
That year, Van Halen also had a part in an episode of Frasier titled "Call Me Irresponsible." He played the voice of Hank, a caller on Frasier's radio show. Van Halen told Chicago Tribune he agreed to do the guest spot because he was friends with the star of the show, Kelsey Grammer, and he wanted to do a favor for him. In 2009, Van Halen made an appearance on the comedy Two and a Half Men.
Eddie Van Halen's relationships
Bertinelli was Van Halen's first wife. They were married from 1981 until their divorce in 2007. The couple had one son together in 1991 named Wolfgang. Two years later, Van Halen married Janie Liszewski. The remained married until his death in October 2020.
During an interview with the Today show. Bertinelli said it has been hard adjusting to life without Van Halen. She spoke about how she and her son are doing.
"It's been rough, very bittersweet," said Bertinelli. "We're doing OK, we spent the holidays together. I'll see [Wolfgang] later today. We've been spending a lot of time together. It's hard. I've gone to text [Eddie] a few dozen times and it's like, 'Oh, no I can't text him right now.'"
Eddie Van Halen's net worth
At the time of his death, Eddie Van Halen was worth an estimated $100 million, according to Celebrity Net Worth.
Follow Sheiresa Ngo on Twitter.