Edie Falco Gave 'Nurse Jackie' Writers a Deeply Personal Ultimatum for How the Show Would End
'Nurse Jackie' didn't end the way Edie Falco hoped it would, but she's happy she got to portray the nurse and her struggles with addiction.
Nurse Jackie ran on Showtime from 2009 until 2016 with Edie Falco starring in the title role. The dark comedy gave the former Sopranos star the opportunity to show her comedic skills portraying a nurse who lives a double life. Jackie appears in control and competent but is secretly taking pills and engaging in addictive behaviors. Hijinks, drama, and awards ensue.
A recovering alcoholic in real life, Falco was hesitant to star in a comedy about addiction. She wanted the disease to be depicted accurately and requested that Nurse Jackie either seek treatment or die in the series finale. The producers and writers decided the ending would be ambiguous. Spoiler: It isn't clear whether Jackie survived an overdose at the end of the show. Falco was less than happy with the conclusion, but she's learned to accept it.
Edie Falco started drinking in college because she was shy
It's hard to imagine that this talented, hardworking actor ever struggled with alcohol abuse. But Falco shared with The Guardian that she's battled addiction since her college days at SUNY Purchase in New York. Unlike other aspiring actors in her class, like Stanly Tucci and Ving Rhames, Edie was shy. Alcohol made her less shy. She also said, despite it solving one of her problems, it soon became the cause of many problems, too.
Now 58, Falco did not see her career take off until she achieved sobriety at 29 years old. Several years later, she landed her first full-time role in Oz. Then came The Sopranos.  Sobriety seems to have helped her career. Before then, Falco worked one-off acting gigs and waitressed. She still claims she was a waitress for 20 years and not an actor. All that changed when she was cast as Correctional Officer Diane Whittlesey in Oz.
Falco's ultimatum was based on the reality of addiction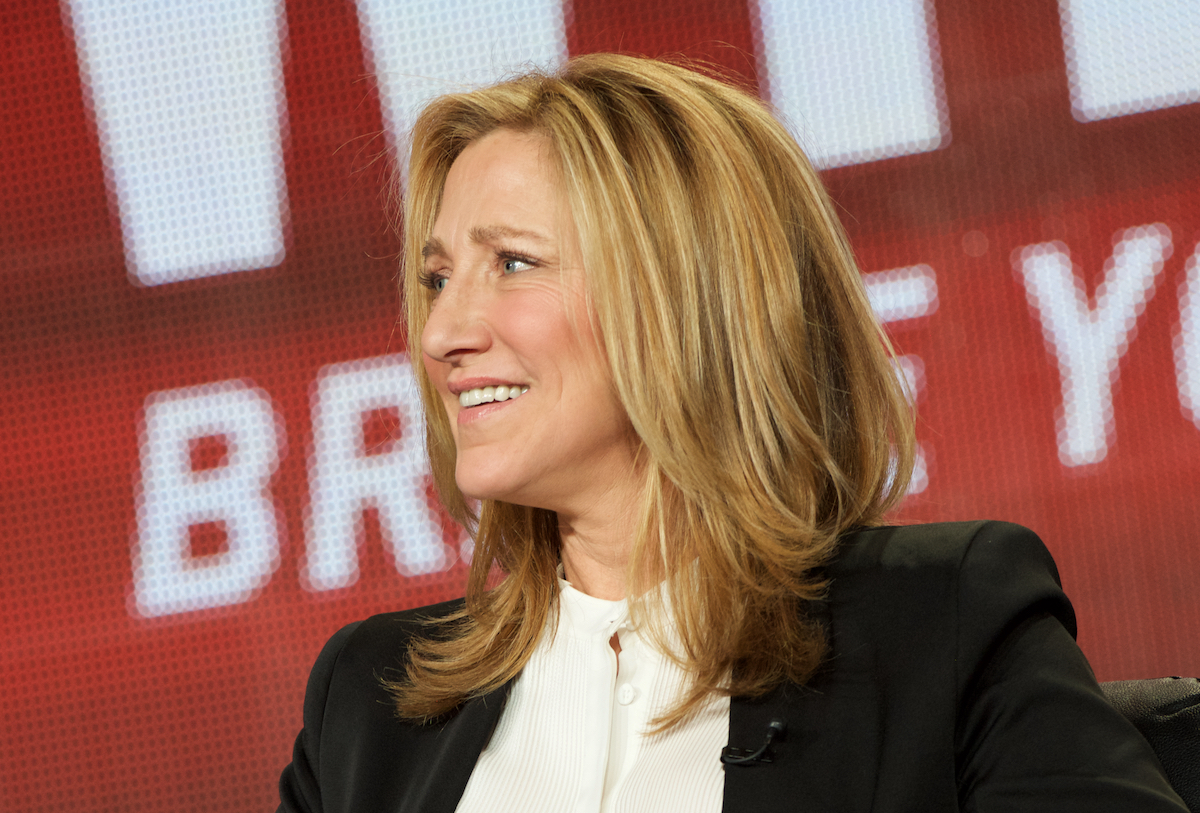 When asked if she wanted Nurse Jackie to have similar struggles with addiction, Falco replied with a clear "never, never, never." She explained that alcoholism is a disease. If left untreated the outcome is not good. She was reluctant to see anything funny about addiction.
The star of the show thought she'd successfully persuaded the production team to depict a realistic ending to the series. To Falco, a realistic ending meant Jackie would either go to AA meetings or she would die. 
Falco wasn't satisfied with the ambiguous ending. Viewers did not know if Jackie died or if she survived her overdose. Falco told The Guardian, "I think they were just afraid of people getting upset. They wanted to leave the option open [that she survived], and I kicked and screamed. I don't understand the decisions made by executives, but I've learned to make peace with them."
Despite the ending, 'Nurse Jackie' is a groundbreaking dark comedy
Falco landed her Nurse Jackie role after The Sopranos had wrapped. The actor was fortunate to break away from her character Carmela Soprano and dive into fresh roles. 
Falco earned three Outstanding Lead Actress in a Drama Emmys for her role in The Sopranos. She also scored one Outstanding Lead Actress in a Musical or Comedy Emmy for Nurse Jackie.
Falco was nominated for a Golden Globe four times for Nurse Jackie and the show itself won five Emmys and was nominated 24 times. 
Ratings and awards aside, Nurse Jackie made it possible for many people who struggle with addiction to openly discuss their experiences with family, friends, and supporters.
How to get help: In the U.S., contact the Substance Abuse and Mental Health Services Administration helpline at 1-800-662-4357.