Edie Falco: How Much Is the 'Sopranos' and 'Nurse Jackie' Star Worth?
Edie Falco may be best-known as Carmela on 'The Sopranos,' but the Golden Globe-winning actress has been at it since the late 1980s. Here's her estimated net worth in 2019.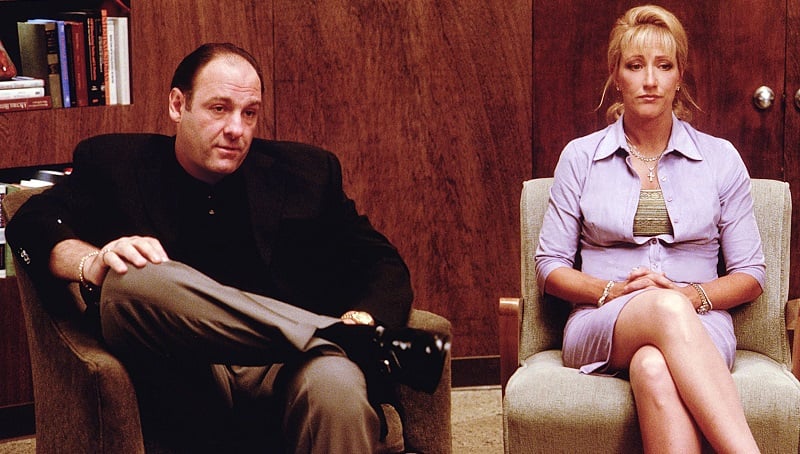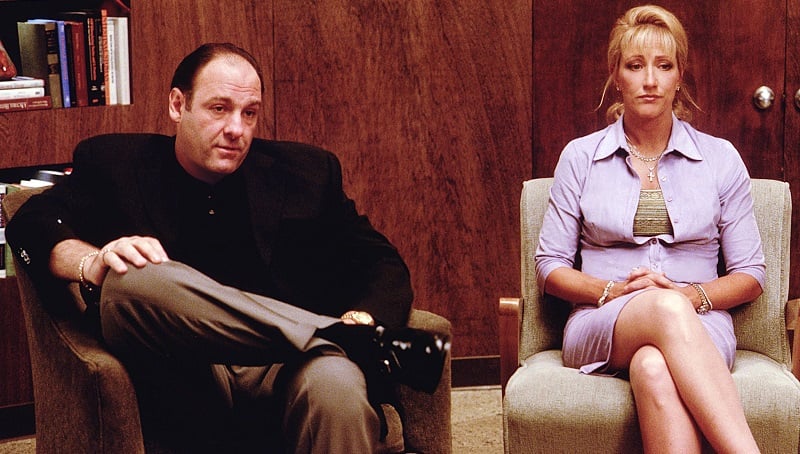 With the cast and crew of The Sopranos celebrating 20 years since the show began airing on HBO, the start of 2019 was a time to reminisce. That included remembering the great James Gandolfini, who passed away too young in 2013. (He was 51.) As everyone met in New York to swap stories, HBO ran the series' six seasons on the air.
For Edie Falco (Carmela Soprano) and other actors, one big recollection was remembering the last episode (2007). "I made a blubbering mess of myself," Falco said of the day's emotional impact. The reasons are obvious. Not only was it the greatest show of its time (possibly any time); it was also the end of great roles for the show's stars.
Just as Michael Imperioli and Tony Sirico still get thought of as Christopher and Paulie Walnuts, Falco often gets pegged as Carmela. Yet Falco has over 60 acting credits dating back to the 1980s. The fact is, she's always had steady work on TV and in films, and she's won three Emmys and two Golden Globe Awards. Here's a look at Falco's biggest paydays and the 55-year-old actress's current net worth.
$500k per episode on 'The Sopranos'
If you go back and watch The Sopranos, you'll see many things you didn't catch the first time. For me, Falco's brilliant work playing Carmela stood out from everything else. But that opinion was basically unanimous. Falco received six Emmy nominations — one for every Sopranos season — for her work on the show. On top of that, Falco received seven Golden Globe nominations.
By the show's final season, she was earning $500,000 per episode. Over the course of the show's full run, she likely broke $10 million in earnings. (All told, The Sopranos ran for 86 episodes.)
Yet Falco was far from done when the show wrapped. By 2009, she'd landed the lead role in Nurse Jackie, which ran on Showtime for seven seasons. Again, Falco received Golden Globe and Emmy nominations for just about every year the show was on the air. (She won one Emmy for that role.)
For that performance, Falco reportedly pocketed $175,000 per episode. When you multiply that by the 80 episodes of the show's run, the figure ($14 million) really jumps out at you.
Falco's net worth estimated at $40 million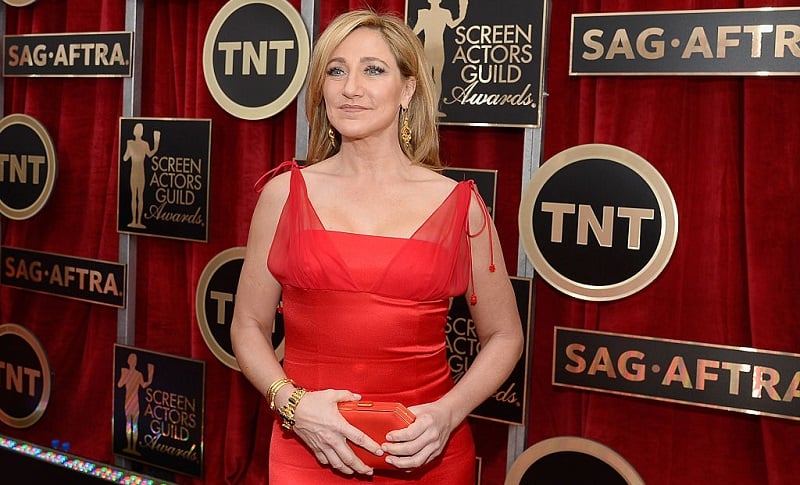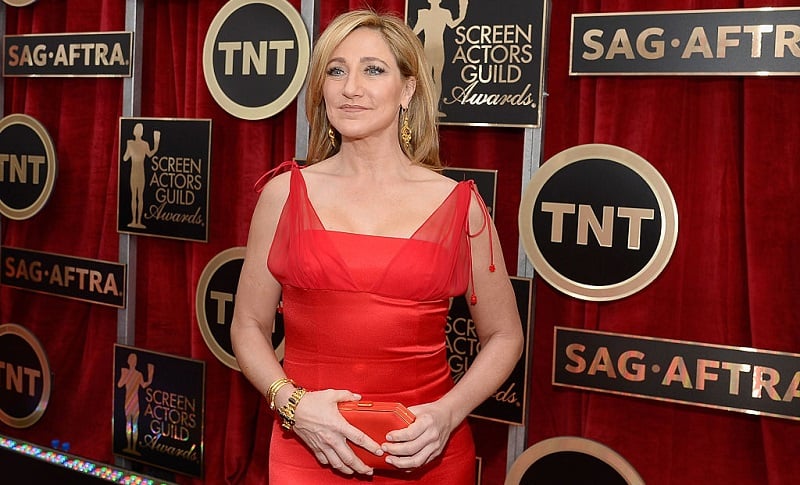 In 2015, Celebrity Net Worth pegged Falco's fortune at $40 million. That estimate took into account her full lifetime earnings, which also includes HBO's Oz and two stints on the Law & Order franchise. In 2017, Falco played Leslie Abramson in the true-crime miniseries on The Menendez Brothers.
If you look back at her list of credits over the past 30 years, it's easy to see how the multi-award-winning actress amassed such an impressive fortune. She's never far from a great part on a popular show, and she makes the most of every opportunity.
Given her consistency and low-key lifestyle, it's quite reasonable to think Falco's net worth has actually increased since last check. As long as she keeps starring in high-profile roles, she'll only get wealthier.
Check out The Cheat Sheet on Facebook!