'Eight Is Enough' Star Dick Van Patten Found Out the Show Was Canceled From Reading It in the Newspaper
It's impossible to discuss classic retro TV shows and not mention the ABC drama-comedy series, Eight Is Enough. The show premiered in 1977 and wrapped in 1981. It's based on the book by the same name and presents a part-fictional account of newspaper columnist Tom Braden, a man raising eight children along with his wife.
The show was a critical and commercial success. However, like every good TV show, it eventually ran its course and got canceled. The only weird thing? The star of the show had to find out he was out of a job by reading it in the newspaper.
'Eight Is Enough' had challenges from the early days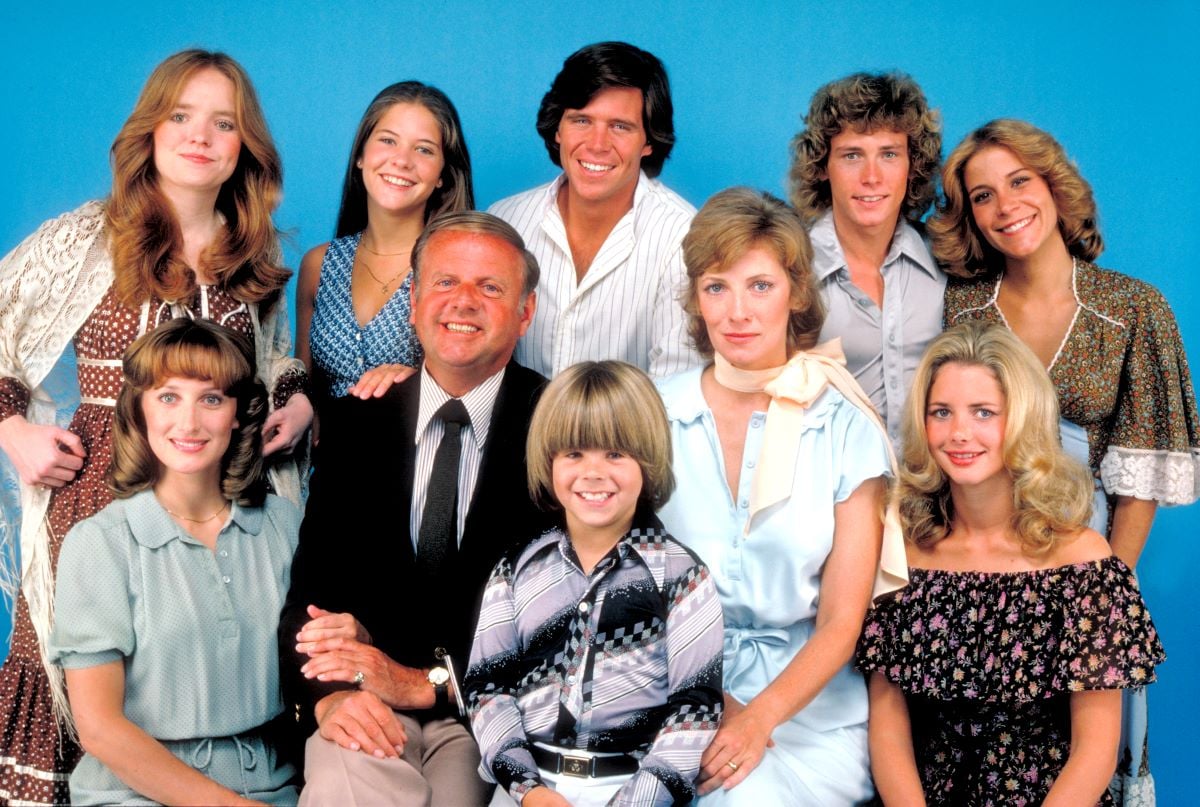 Though the concept for the show Eight Is Enough was straightforward, the series was plagued with challenges even from the start. First, actor Diana Hyland (Joan Braden) was diagnosed with breast cancer after being cast as family matriarch. She was able to film four episodes before becoming ill and eventually dying in March 1977.
Rather than replacing Hyland with another actor, the writers decided to add her death into the storyline and make Tom Braden (Dick Van Patten) a widower. His remarriage to Sandra Sue "Abby" Abbott (Betty Buckley) was written into the show.
And that fit in with the more serious themes throughout the series. Unlike The Brady Bunch, Eight Is Enough had moments of comedy but also plenty of drama and real-life situations too.
The series became a success and turned the actors into big stars
RELATED: Is 'The Young and the Restless' and 'RHBH' Star Eileen Davidson Worth More than Husband Vincent Van Patten?
Mark Hamill famously turned down the role of the eldest son, David Braden, so he could focus on his movie career and take a part in a little film called Star Wars. The role of David passed to Grant Goodeve, who was glad Hamill dropped out. All the actors playing Braden children became teen heartthrobs and helped catapult their careers thanks to the series.
Participating in Eight Is Enough also led to other project offers for all the stars. The show was a top-rated series from 1977 to its cancellation in 1981.
Dick Van Patten found out the series was canceled from the newspaper
Deciding to cancel a popular show is never an easy call to make. But for most actors, that news usually comes from executive producers or network heads, not from the local media. That's what makes it so surprising that Van Patten found out Eight Is Enough was canceled in the newspaper, NY Times reported.
The series ended after 5 seasons due to falling ratings and rising production costs. There were also a few incidents of "misbehavior" by some of the younger co-stars, NY Times reported. It was canceled the same year as The Waltons, another very popular family ensemble show.
And even after the series ended, Van Patten still related to the character he played. "Tom Bradford is a lot like the real me," he said during a 1989 interview, according to LA Times. "He's a man who always put his career second to his family. As long as everything was OK at home, he was OK too."