Eiza González Photos in Blackface Resurface After Timothée Chalamet Romance Rumors
Eiza González and Timothée Chalamet were snapped getting cozy during a beach getaway. However, González is now receiving backlash after photos of her in blackface resurfaced.
Eiza González is a rising star Latina in Hollywood. The Mexican actress has been working steadily since moving to LA to pursue her dreams. González was already a star in México having starred in soap operas, or telenovelas, like Lola, Érase Una Vez and Amores Verdaderos. Lately, she's making a splash after getting caught by paparazzi making out with Timothée Chalamet.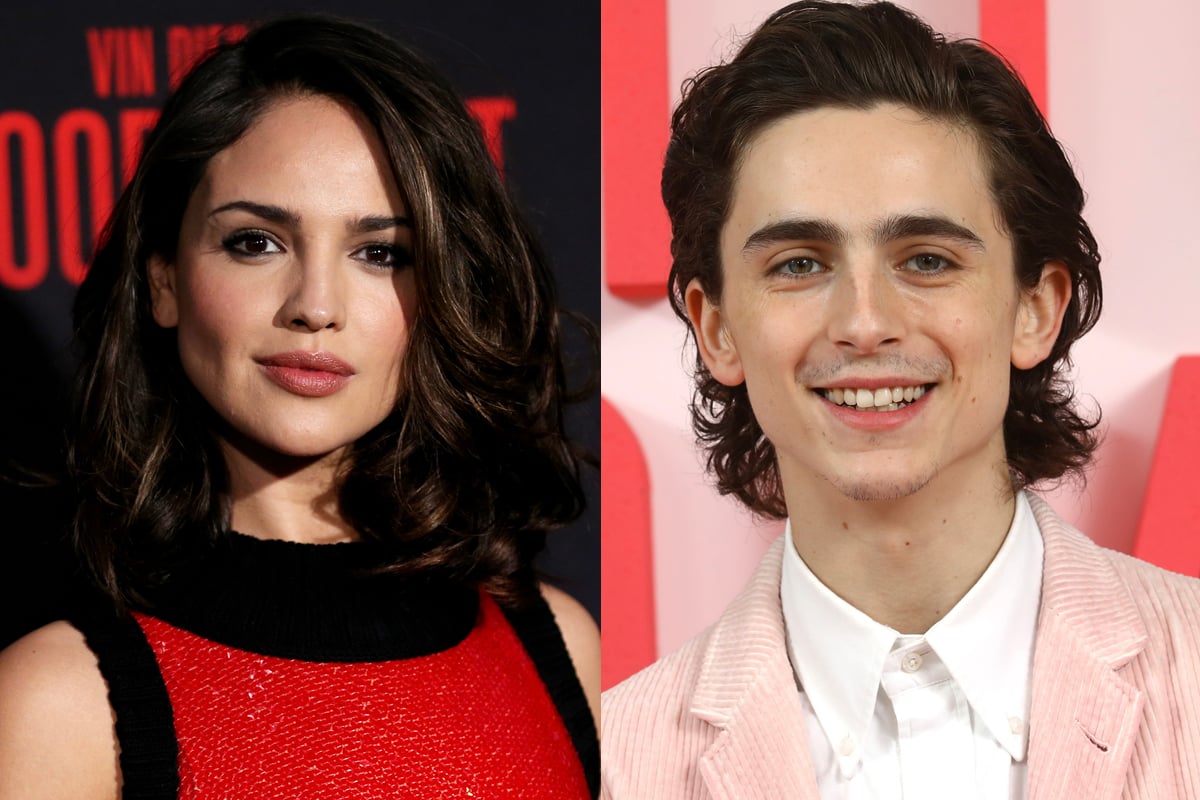 Eiza González and Timothée Chalamet share a kiss
González and Chalamet might be Hollywood's newest couple as they were both caught by photographers getting cozy together. The Daily Mail obtained photos of the couple as they shared a peck on the lips during a getaway to Cabo San Lucas, México.
What sparked the interest of people is that this comes about two months after the Call Me By Your Name actor ended his two-year relationship with Lily-Rose Depp. González, who has starred in movies like Baby Driver and Hobbs & Shaw, has been previously linked to celebrities like Liam Hemsworth, Calvin Harris, and most recently Josh Duhamel.
The young actors seemed to be enjoying their time together with a group of friends. During one of the photos, Chalamet is seen serenading González as she smiles.
Backlash over blackface
Shortly after the photos went viral on social media, another set of photos resurfaced from González's past. The images were of the Bloodshot actress in blackface when she starred in the Televisa telenovela called Lola, Érase Una Vez.
González starred in the Mexican soap opera when she was about 15 years old back in 2007.
"Remember when Eiza González did blackface?" a Twitter user asked. "I politely asked her to address it and own up to it but instead she deleted my comments and then proceeded to block me."
"So Timothée Chalamet is apparently hanging out and kissing Eiza González in Cabo [right now]," another Twitter user noted. "She has worn blackface and culturally appropriates without apologizing. I'm sorry but that ain't it."
The previous comment was in reference to another telenovela González starred in that was filmed in Argentina for Nickelodeon called Sueña Conmigo. In the photos, she is fully-dressed as a geisha.
Eiza González allegedly apologized in the past
There's an alleged screenshot of a private conversation González had with a fan. In the direct message from Instagram, the 30-year-old actress apologizes and explains the blackface and yellowface incidents.
"Hi, beauty. The first one I was forced into on a show when I was 15," González allegedly wrote. "I really didn't want to do it and I look back at it and I should've [stood] up for myself. I was uninformed of how inappropriate this was."
González goes on to explain that growing up in México City, she was not exposed to many cultures and wasn't aware of "how deeply wrong it was."
As for her costume of a geisha, González reportedly said that it's a tradition in Gion, Tokyo.
"If a geisha invites you to dress up, it's an honor," she allegedly said. "The intention is [an] actual appreciation to the culture. Never would I do it to want to disrespect anyone or culturally appropriate."
"I noticed it wasn't taken with the positive intention that I did it," González continued. "And I apologize if it offends anyone. And sorry again for anything that I may [have] done in a younger age that could be taken incorrectly. Being ignorant of other cultures is a real thing. I fully own it and I work and try every day to be more informed about anything that could hurt anyone else."
González has been one of the many Hollywood supporters of the Black Lives Matter movement. She was recently seen out on the streets demanding equality.