Eleven and 001 Have Some Frightening Similarities – Should We Be Concerned?
Stranger Things 4 premieres at the end of the week on July 1, 2022. After waiting almost three years since season 3, we're now officially hurtling toward the finish. The show has hinted at some parallels between Eleven (Millie Bobby Brown) and Henry/001 (Jamie Campbell Bower,) and, at first glance, that doesn't seem all that significant. However, we wonder if there are much darker implications. 
[WARNING: This article contains detailed plot spoilers regarding Stranger Things 4.]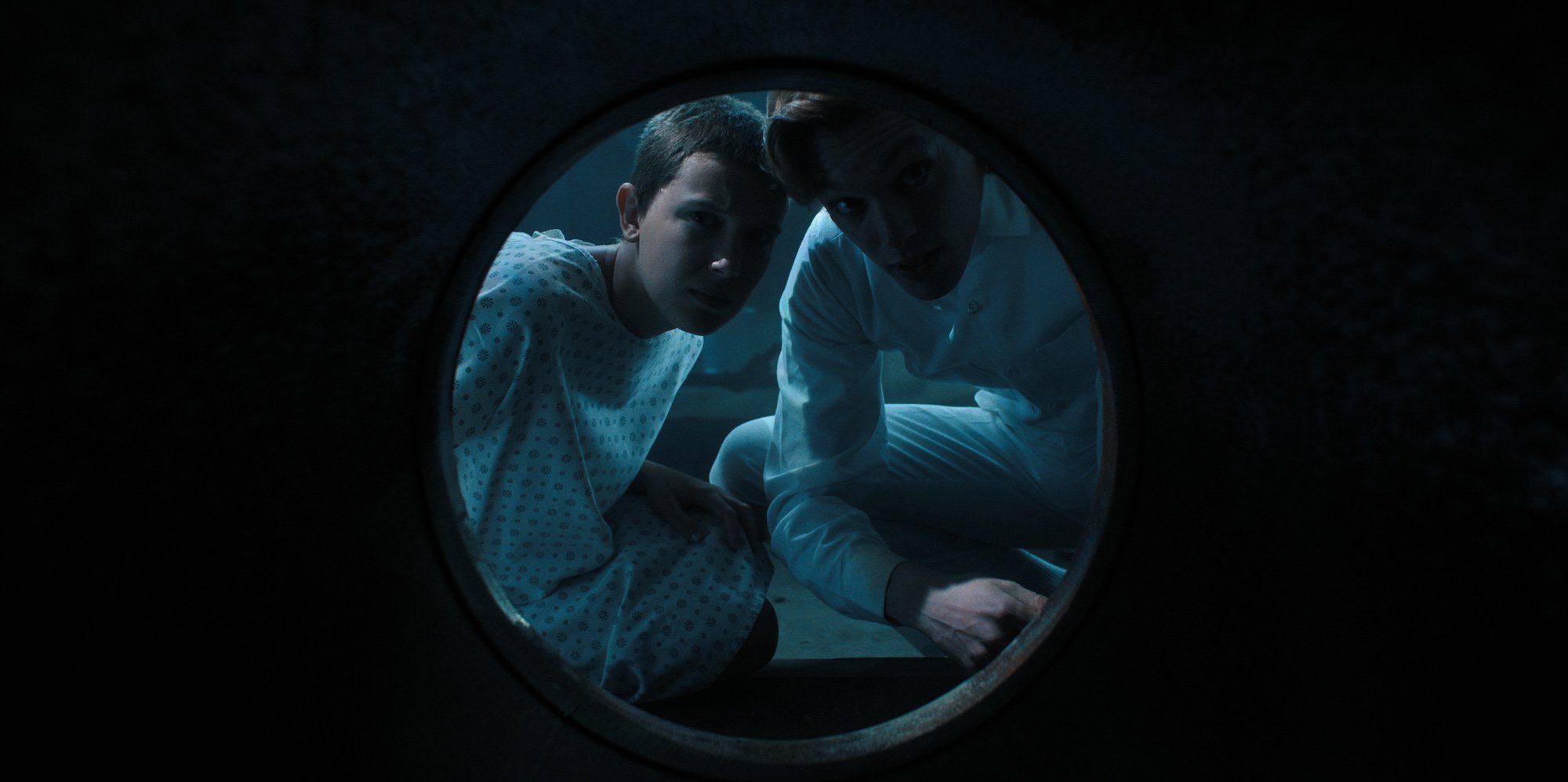 'Stranger Things 4' showed us more about Eleven's history
Each season of the show has given us bits and pieces of Eleven's backstory, but Stranger Things 4 finally showed us what happened to cause her memory loss. In "The Massacre at Hawkins Lab," audiences learn that Henry Creel never died all those years ago, as Victor believed. Instead, when authorities arrested Victor for the murder of his family, they placed Henry in the care of Dr. Martin Brenner (Matthew Modine.) Peter, originally named Henry, tells Eleven he never felt like he fit in as a child. He resented everyone else living everyday lives and took out his rage on his family using his supernatural powers. While Victor took the blame for his family's murders, Henry actually committed them. 
When Dr. Brenner took Henry into his care, he experimented on him. Peter/Henry explained to Eleven that Brenner only wanted to recreate children with his same supernatural abilities. At some point, Brenner began to fear Peter/Henry because he couldn't control him or his powers. When Peter/Henry tried to get Eleven to join him on his murder spree, she banished him to the Upside Down, which somehow transformed him into Vecna.
RELATED: 'Stranger Things 4' Suzie Actor Gabriella Pizzolo Describes Vol. 2 – 'Memory. This Really Is the Beginning of the End' [Exclusive]
Eleven's escape in season 1 might be an essential piece of the puzzle
After Eleven banished Henry to the Upside Down, she went into a coma. The Duffer Brothers revealed in an interview with Variety, "I guess I'm revealing a little bit, but she goes into a coma, reawakens, has no memory of these events and then is raised in total isolation by Brenner, who doesn't dare bring in another number, for fear of this happening again."
While this explains Eleven's broken speech pattern, it creates another question for fans to ponder. In Stranger Things Season 1, Chief Jim Hopper (David Harbour) gathers people from Hawkins to help search for Will Byers (Noah Schnapp.) As the group scours the woods, Mr. Clarke (Randy Havens) discovers a piece of fabric in a nearby drainage tunnel. Fans later realize that the material came from Eleven's hospital gown, insinuating she used the tunnel as her escape route.
At first, the discovery seems unimportant, but in Stranger Things 4, we learn that 001/Henry is responsible for showing her how to escape the lab. If Eleven forgot everything about Henry and the night of the massacre, why does she remember the way to escape that he taught her? The scene in season 1 with Mr. Clarke seems too deliberate to serve as just a throwaway moment.
Parallels between Eleven and Henry/001 in 'Stranger Things 4'
Other similarities between Eleven and Henry/001 make us wonder about the pair's connection. For example, when 001 kills his victims, they begin to bleed from their eyes before their eyeballs burst inside their skulls. In Stranger Things Season 1, Connie Fraser and her henchmen start to bleed from their eyesockets before Eleven kills them.
In episode 7 of Stranger Things 4, we see Henry extend his arm and cock his head to one side as he uses his powers on the children in the lab. Eleven does this same move on her victims, paralleling 001. It seems as though 001's influence on Eleven is more deeply embedded in her psyche than appears.
It's hard to forget that Eleven does actually have a kill count despite being a 15-year-old girl. We just hope this is all for the greater good. We'll find out on Friday when the last two episodes of Stranger Things 4 finally premiere.
RELATED: Don't Worry, Even 'Stranger Things 4' Star Mason Dye Thinks Jason's 'the Worst' [EXCLUSIVE]