'Elf' Star Will Ferrell Improvised 1 of Buddy's Most Memorable Lines
Will Ferrell improvised one of the most popular scenes in his 2003 movie, 'Elf'. The scene? When Buddy the Elf finds out Santa is coming to Gimbels.
Elf is one of Will Ferrell's most popular movies and it's easy to see why. His performance as Buddy the Elf is equal parts charming and hilarious. What makes it even more impressive is the fact the Saturday Night Live alum improvised much of what audiences see in the movie. Ferrell even coined one of Elf's most quoted lines while improvising during a memorable scene.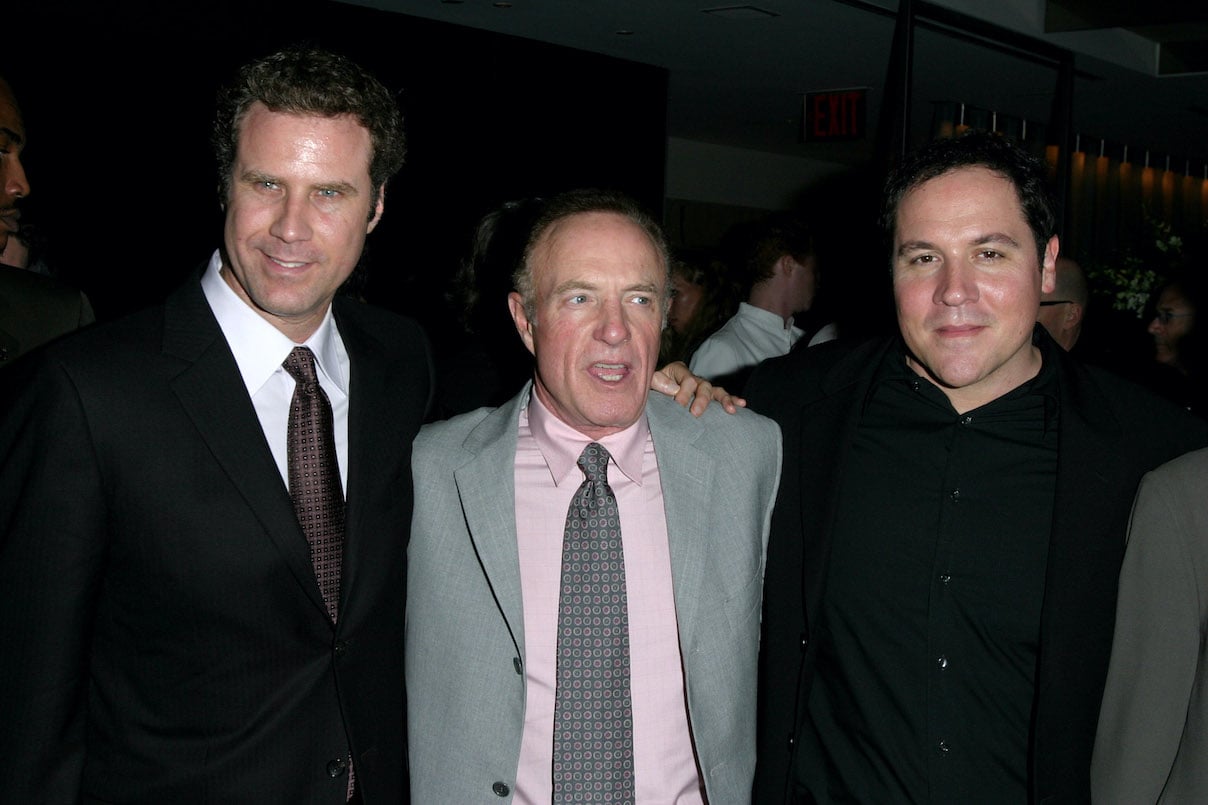 Will Ferrell did his own thing in the movie
Much of what people love about Elf is thanks to Ferrell's improvisation. 
"Will just did lots of different choices for lots of different moments," Elf director Jon Favreau told Rotten Tomatoes in 2018. "There was always room to play and to have fun and try different alts." 
He'd put Ferrell in a situation as Buddy with cameras rolling and see what happened. After filming wrapped, it fell to Favreau and editor Dan Lebental to sift through the footage. 
"[We had to] string all of the great different performances or improvisations together into a cohesive performance that served the story, while still taking full advantage of all the laughs that he [Ferrell] was able to find," Favreau said. 
The actor improvised 'Elf' 'Santa, here? I know him!' scene
During a conversation with Rotten Tomatoes about memorable movie moments, Ferrell and Favreau offered up some details about Elf's famous Santa scene.
Buddy got so excited when his boss at Gimbels announced Santa would be visiting the store. Unable to contain his excitement, Buddy screamed out Santa's name.
"All of that, 'Santa, I know him,' all of that playing around we did, that was all improvised there," Ferrell said. "That kind of exclamation of 'Santa!' and screaming it, that was just my articulation of Buddy literally taking that piece of news [that Santa is coming] at face value and [thinking] what would be his literal reaction."  
"A man without a country in this strange land finally getting to see someone he knows really well – it would just be the most jubilant reaction ever," he added. "I know that the first couple takes really took people by surprise, that I would go that big with it."
The scene is one of 'Elf' director Jon Favreau's favorites
There are many memorable moments in Elf but the scene is a highlight for Favreau. The director loves the contrast between Buddy's excitement and his supervisor's annoyance. 
"I remember the scene in Gimbel's where Faizon Love makes the announcement that Santa is coming, and he just screams, 'Santa!'", Favreau said.
"[Will] just loves to commit. He really knows where the laugh is in the scene. And then the reaction of [Faizon] being the manager, looking, thinking his employee is screaming in his face, is probably one of my favorite moments of the movie," he added.
It's been more than 15 years since Elf first hit theaters. Today, it's a seasonal favorite watched (and quoted) many times over.