'Elf': Where Is the Cast Now?
The movie Elf, released in 2003, has quickly become a Christmas classic. Starring comedian Will Ferrell as Buddy the Elf, the film is a comedy that appeals to both young and old.
It's hard to believe that it's been 17 years since Elf warmed its way into our hearts. The illustrious cast has since gone on to continue successful careers in the entertainment industry. Let's take a look at what they have been up to since Elf first appeared.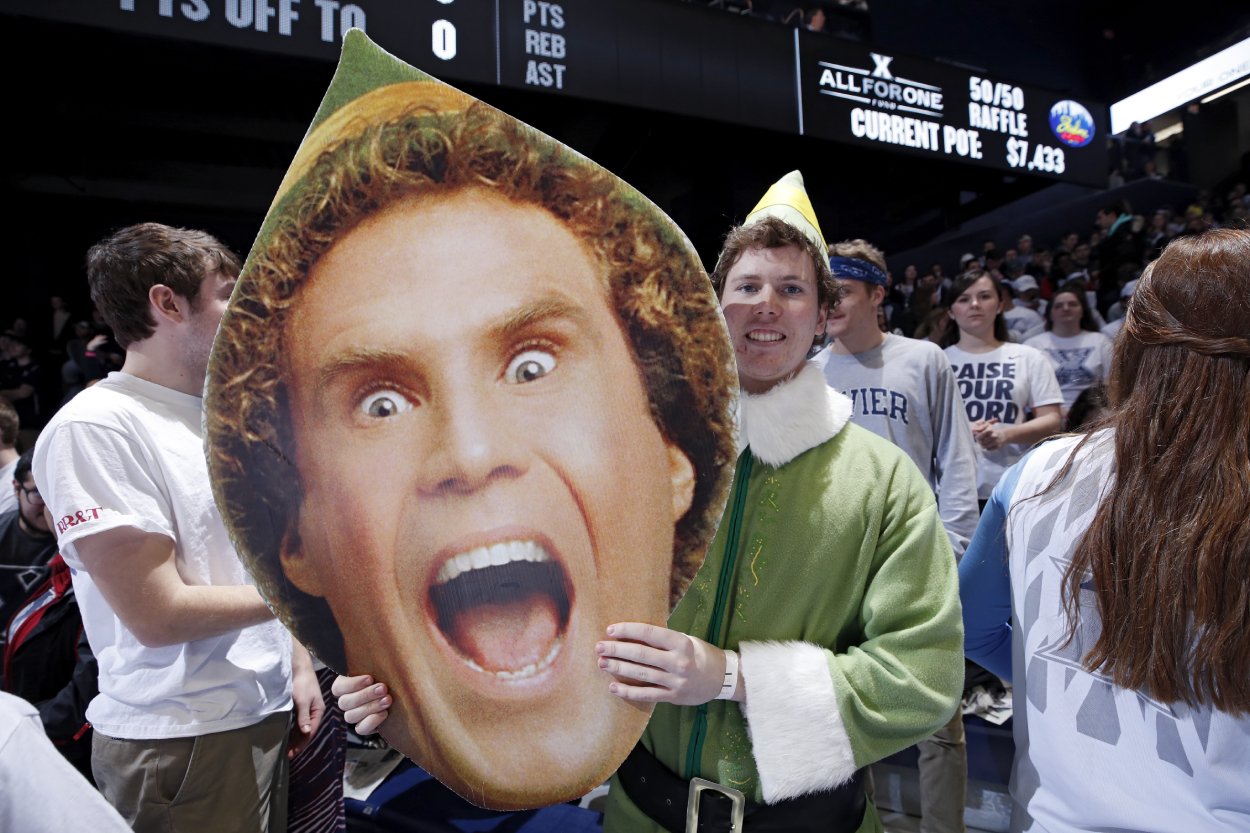 'Elf' is a modern Christmas classic
Elf is a story about a toddler named Buddy, who accidentally ends up in the North Pole. Raised by Papa Elf, (Bob Newhart) he spends his youth playing with elves and making toys in the workshop.
As Buddy gets older, he realizes he is human and gets demoted to toy tester. He decides to go to New York in search of his biological father (James Caan). Dressed as a full-grown elf, Buddy must adjust to "normal life" in the big city.
During his quest for self-discovery, Buddy falls in love, saves Christmas, and inspires others to be themselves. The heartwarming tale evokes the spirit of the holidays and is a film to be enjoyed with the whole family.
Where they are now?
The hit movie was directed by Jon Favreau, who went on to become the executive producer of Marvel's Iron Man and Avengers franchise, according to IMDb. He also produced The Lion King and is the executive producer on Disney's Mandalorian television series.
Ferrell has become a household name, starring in movies such as Anchorman, Talladega Nights, and more than 20 other feature films. He has worked alongside some of Hollywood's greatest actors and has several current projects in pre-production. 
Zooey Deschanel played Jovie, Santa's unenthusiastic helper that became Buddy's love interest. She went on to voice Bridget in the film Trolls and is best known for her role in New Girl, a television comedy that aired on Fox for seven seasons, beginning in 2011. 
Caan had already been around the block before taking on the role of Buddy's father. The veteran actor is best known for his characters in The Godfather, Stephen King's Misery, and the television series Las Vegas. 
Newhart had his own self-titled show The Bob Newhart Show in the '70s. The well-known actor has made several television appearances on The Big Bang Theory and was in the film Horrible Bosses. In 2017, he put on his Papa Elf suit one more time for a television commercial.
Before joining the Elf cast, Mary Steenburgen was already an Academy Award-winning actress. She and Ferrell teamed up in 2008 for Step Brothers, where she once again played his stepmom. Over the years, Steenburgen has worked on many projects including Orange Is the New Black and The Help.
Peter Dinklage played the memorable character that attacks Buddy after he mistakes him for an elf. Dinklage is best known for his role as Tyrion Lannister in Game of Thrones. He also appeared in Avengers: Infinity War. 
Ed Asner will always be known as Lou Grant from his Mary Tyler Moore days. He played none other than Santa Claus himself in Elf. Now 91 years of age, the seasoned actor has kept busy with more than 60 roles since the Elf cameras stopped rolling.
Will there ever be a remake of 'Elf'?
Even though Fandango declared Elf to be the best Christmas movie of the 21st Century, there are currently no plans for a sequel. There has been a Broadway musical and animated television special based on the film, but nothing can replicate the commercial success of the original movie, which grossed $220 million worldwide.
Over the years, Favreau has hinted about doing a sequel. Caan recently told a Cleveland radio show that it was unlikely a sequel would ever happen because Favreau and Ferrell "didn't get along."
The movie can currently be purchased on DVD and streamed on subscription services such as Hulu and Starz. Elf is not on Netflix but can be seen on AMC and Encore television during the Christmas season.