'Elf': Zooey Deschanel Once Said This Was the Biggest 'Challenge' of Working With Will Ferrell
Working with Will Ferrell on the movie Elf was a great experience for Zooey Deschanel, but she once admitted it wasn't without its challenges. Working with a funny guy as your co-star means that getting through scenes can sometimes be hard, but Deschanel approached the challenge as a professional.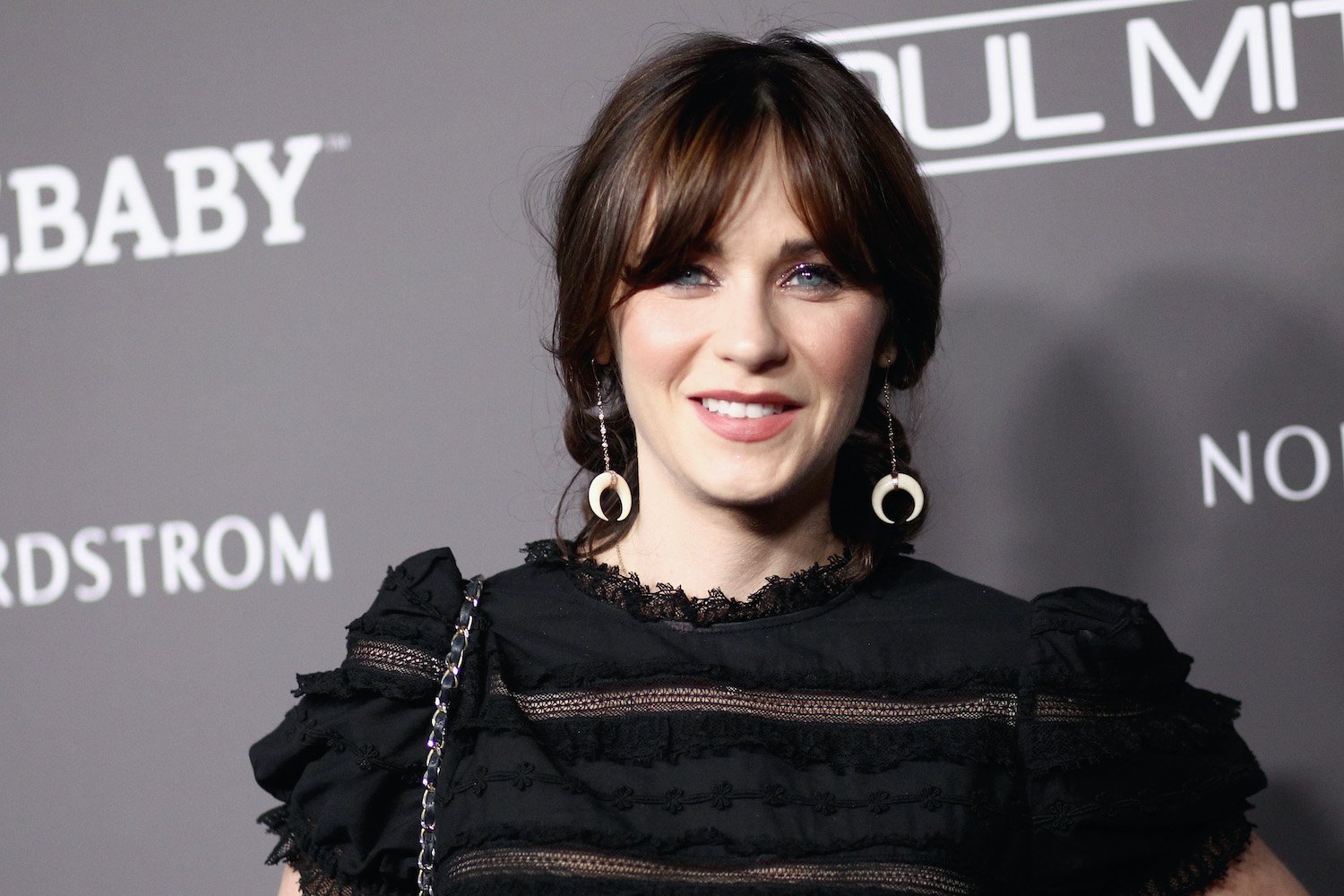 Zooey Deschanel said it was a challenge not to laugh
Elf has a lot of heart and a lot of laughs, so it's not surprising to hear that working on the movie provided a happy challenge — how to get through the scenes without cracking up.
In 2003, Deschanel spoke with About.com about starring in the movie with Ferrell and was asked about her experience working with him. The interviewer asked, "Did he make you laugh every time you filmed?"
Deschanel admitted that was definitely a challenge, but she got through it like a pro. "No, because then we wouldn't have ever gotten anything and they probably would have fired me," the actor explained. "It was definitely a challenge to not laugh. It was great working with him. He's the nicest guy in the world."
When asked about her favorite scene to film, Deschanel said she enjoyed the department store. "It was fun when we were in the department store because there were all these weird toys everywhere — little kid guitars, little stuffed animals, and just weird stuff. We had fun there."
Zooey Deschanel shared the story behind her duet with Will Ferrell
In a November 2020 interview with Entertainment Weekly, Deschanel gave some insight into filming the scene with Buddy where they sing "Baby, It's Cold Outside" while her character Jovie takes a shower.
"I remember [director] Jon Favreau telling me that they were catering it to whoever played the part," Deschanel shared. "One actress they were looking at was good at skateboarding. But I had a cabaret act at the time and I was performing a lot. They knew that I was a singer, so they put that in to be my special thing that he could discover I was good at."
Ferrell wasn't known as a singer but held his own. "He said he wasn't a singer, so I wasn't expecting much," Deschanel explained. "But his dad [Roy Lee Ferrell Jr.] is a great musician. I should've known he'd be secretly good!"
Deschanel admitted the scene is 'weird'
Buddy sings along with Jovie when he hears her singing in the shower at the department store. She becomes aware of him as they reach the end of the duet and she's definitely startled he's in the women's bathroom.
Deschanel said the scene was "weird," but Buddy's innocence makes it a little less inappropriate. "It's funny because obviously everyone knows it's not appropriate to walk in the girls' bathroom when someone's showering, but he's so believable as this guileless elf," Deschanel said.
"It's weird he's in there, but you totally buy that his intentions are pure and innocent," she added.