'Elf': Zooey Deschanel Reveals Story Behind This 'Weird' Scene With Will Ferrell
The 2003 movie Elf became an instant holiday classic and one of its stars, Zooey Deschanel, is dishing on one of the film's most bizarre moments: when Buddy the Elf (Will Ferrell) sings a duet with Deschanel's character Jovie.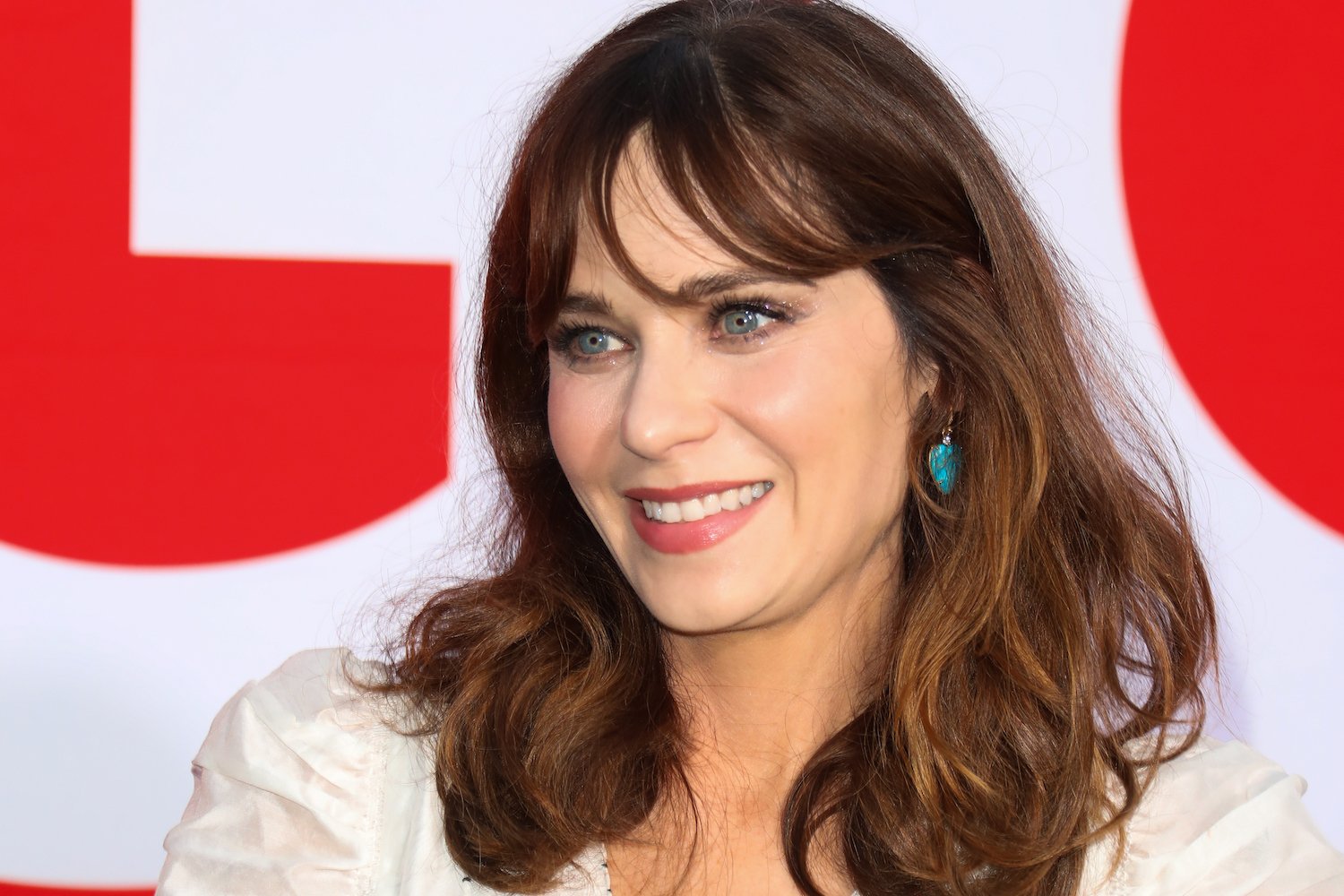 Zooey Deschanel explained how the 'Elf' shower scene came about
In a November 2020 interview with Entertainment Weekly, Deschanel gave some behind-the-scenes details about the scene involving Buddy joining in to sing "Baby, It's Cold Outside" while Jovie takes a shower. It's a family movie, but the scene is indeed a bit bizarre.
Deschanel explained that the scene wasn't in the script originally but, since she's a singer, the idea to have her sing was an obvious choice.
"I remember [director] Jon Favreau telling me that they were catering it to whoever played the part," Deschanel explained. "One actress they were looking at was good at skateboarding. But I had a cabaret act at the time and I was performing a lot. They knew that I was a singer, so they put that in to be my special thing that he could discover I was good at."
As for Ferrell singing along, the funnyman undersold his vocal abilities. "He said he wasn't a singer, so I wasn't expecting much," Deschanel shared. "But his dad [Roy Lee Ferrell Jr.] is a great musician. I should've known he'd be secretly good!"
RELATED: 'New Girl': Zooey Deschanel Said She 'Felt Violated' by the Show's Original Title and Almost Didn't Read the Script
Deschanel calls the shower scene 'weird' but 'believable'
The duet happens after Buddy overhears Deschanel singing in the shower at the department store. He follows her beautiful voice and sits on the sink as she freely sings in the shower — and he quietly sings along, eventually building to a crescendo, which startles her.
Deschanel admits that the circumstances are "weird," but believable because Buddy wouldn't know that being in the women's bathroom is inappropriate.
"It's funny because obviously everyone knows it's not appropriate to walk in the girls' bathroom when someone's showering, but he's so believable as this guileless elf," Deschanel explained. "It's weird he's in there, but you totally buy that his intentions are pure and innocent."
The song wasn't, however, sung at the time of filming because the sound of the water would have created sound issues. "They recorded some live vocals as an option, but they almost never use those just because you just can't make it right," the actor noted. "I'm in a shower, there's nowhere to hide a microphone, and then they wouldn't have a clean vocal at all. It would be completely mixed with the sounds of the shower."
Why is Zooey Deschanel blonde in 'Elf'?
Deschanel is best known as a brunette, but in Elf her hair is dyed. So why did she sport blonde hair in the movie? It turns out, the timing of her Elf audition coincided with her dying her hair for a role she didn't get.
"What is funny is I had dyed my hair for a screen test for a movie that never happened," she told Variety in 2018. "I had a meeting for Elf while I was blonde, and I asked them if I could dye my hair back brown. They said 'No, we want you to look the way you did in your audition.'"