Elisabeth Moss Says Goodbye to Co-Star Joseph Fiennes
Elisabeth Moss began her career as Zoey Bartlet, the youngest daughter of President Josiah Bartlet, in the NBC political drama series The West Wing from 1999 to 2006. She was also in Girl, Interrupted in 1999, Get Him to the Greek in 2010, and Us in 2019. She also had starring roles in The One I Love in 2014, The Square in 2017, and The Invisible Man in 2020.
One of her biggest roles has been as Offred on The Handmaid's Tale. The show is based on the dystopian novel written by Margaret Atwood. Moss's character Offred (aka June) is one of the few remaining fertile women left after the government is overtaken by radicals. 
Warning: major spoilers for The Handmaid's Tale season 4 finale ahead.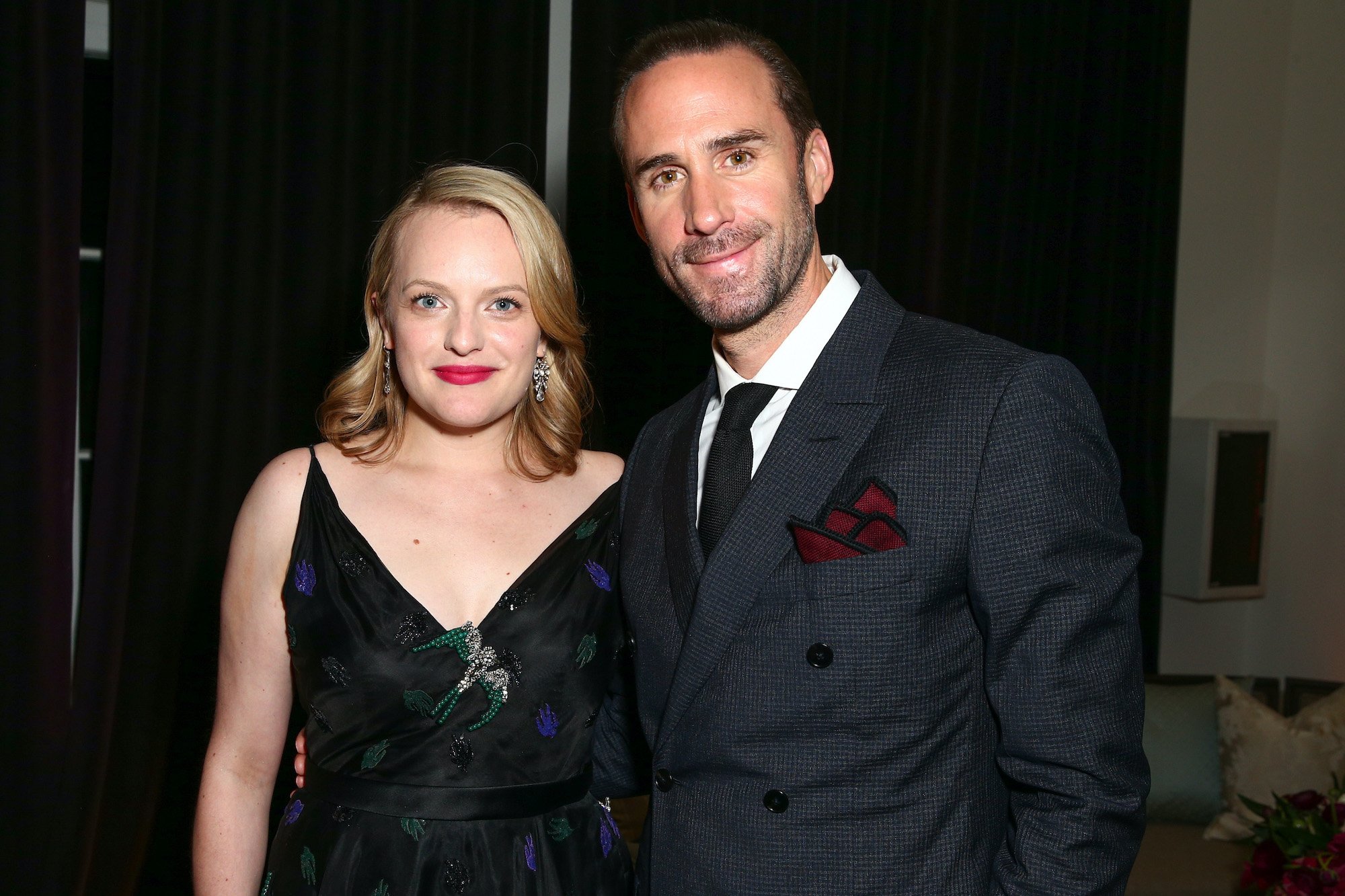 Fred Waterford's death
After four seasons, Fred Waterford dies at the hands of June along with several other women whom he has tortured and oppressed over the years. However, his wife, Serena Joy Waterford, is completely unaware of what has become of her husband.
Still in governmental custody, Serena is pregnant, in a detention cell, and waiting to speak to her husband, who she thinks has flown to Geneva to stand trial for his crimes. Little does she know, his corpse is hanging on a wall in No Man's Land. Eventually, his severed finger and wedding ring are sent to her in the mail. 
Elisabeth Moss will miss him
Despite the despicable character he played, Moss has expressed that she would miss him on set. In an Instagram post, she says, "Praise be to Joseph Fiennes for his incredible performance these past four seasons. Go in grace, Fred." Joseph Fiennes is quite glad to be rid of Fred. He told Vanity Fair:
"I'm quite happy to shake off Fred, to tell you the truth. He served his time and it's been a great journey, but there is just something that makes my skin crawl with Fred. I'm really happy that I'm getting distance from him."
Fiennes has said that although he is glad to not have to play Fred anymore, he will miss all his costars. While Fred is certainly dead, Fiennes hinted he might still show up on screen in flashback scenes, according to The New York Times.
Even though Fred is gone from the show, the lasting impression he made as Fred Waterford and as the man Joseph Fiennes will no doubt live on far past his departure. The unforgettable performance that made fans so despise him is indeed what makes Joseph Fiennes one of our favorite villains that we love to hate.
'The Handmaid's Tale' shows the horrors of authoritarian regime
The show takes place in a nation called Gilead. The name Gilead itself is taken from the Bible, translated as "hill of testimony." In the show, Gilead is a patriarchal society, where men are given absolute governance over women. According to Refinery29, the nation of Gilead is inspired by the following biblical quote:
"And when Rachel saw that she bare Jacob no children, Rachel envied her sister, and said unto Jacob, 'Give me children or else I die.' And she said, 'Behold my maid, Bilhah. Go in unto her and she shall bear upon my knees so that I might also have children by her.' And she gave him Bilhah, their Handmaid, to wife, and Jacob went unto her."
The fertile women, who are called handmaids, are enslaved to produce offspring for the leaders of the radical group that overthrows the government. 
Joseph Fiennes' character, Fred Waterford, had been Offred's Commander through the first few seasons of the show. June finally gets her revenge when she sees Fred "on the wall." The build-up to Waterford's death scene has been a long time coming. June's long-time abuser got what he had coming to him in the worst way.