Elisabeth Moss Will Make Directorial Debut With 'The Handmaid's Tale'
Production for season 4 of The Handmaid's Tale is currently on hold due to the coronavirus (COVID-19) outbreak. However, there is something fans can look forward to once production picks back up. With season 4 of The Handmaid's Tale, actress Elisabeth Moss will make her directorial debut.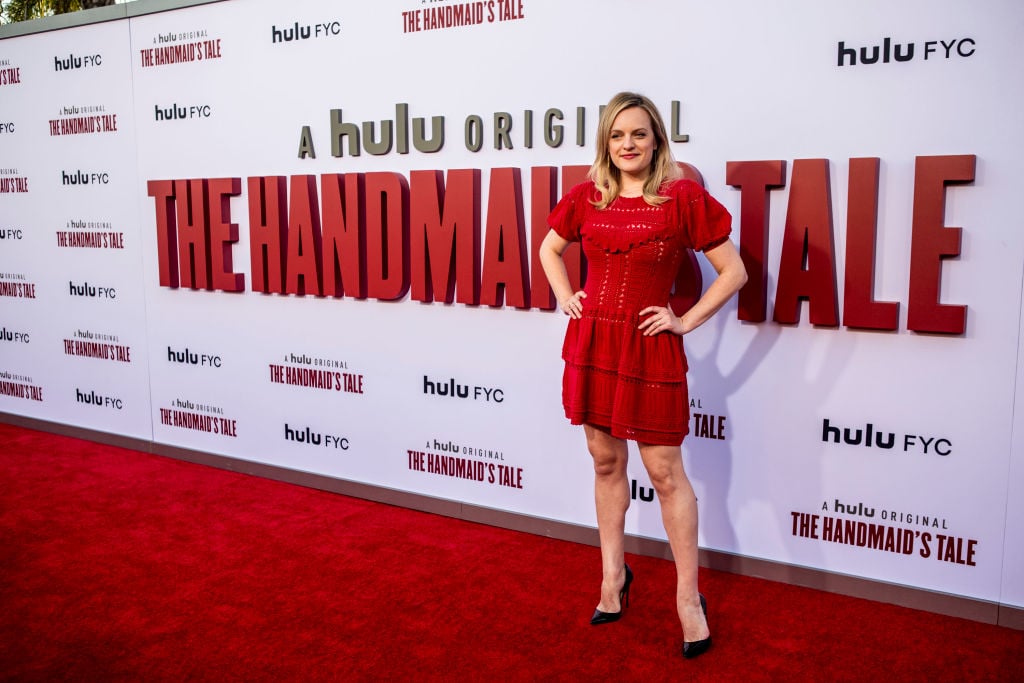 Elisabeth Moss plays June in 'The Handmaid's Tale'
Moss began playing June in The Handmaid's Tale in 2017. Her portrayal of June has earned critical acclaim, and she won an Emmy Award and a Golden Globe Award for the role. Moss is also a producer of The Handmaid's Tale.
"It does take a little bit more bravery and confidence to start to speak up," Moss said. "I do remember the first couple of times, producing Handmaid's, I had to get up the nerve to send the email, or have the conversation — and then it gets much easier after that when you realize nobody hates you."
Elisabeth Moss will direct in season 4 of 'The Handmaid's Tale'
At the beginning of March, actors from The Handmaid's Tale posted about returning to the show. The actors referenced wardrobe fittings and filming and wrote about how excited they were for the show to start shooting.
Moss posted multiple photos about the new season, and revealed in one Instagram post that she will be directing.
"Dream come true thank you for this incredible opportunity and for every partner that is by my side @dainajreid @stuartdop @handmaidsonhulu PS thank you @meredithbugden for this slate #handmaidstale," she wrote on Instagram.
In addition to the directing post, Moss posted a photo of O-T Fagbenle, who plays Luke, and Max Minghella, who plays Nick, together with the caption "Just gonna leave this right here. #handmaidstale."
Production of season 4 is shut down
On March 15, Deadline reported that production for season 4 of The Handmaid's Tale is postponed due to coronavirus.
"Hulu's Emmy-winning dystopian drama series The Handmaid's Tale is shutting down production amid escalating coronavirus pandemic and a national emergency declared in the U.S," reads the report. "The drama has been filming its fourth season, which marks the directorial debut of Emmy-winning star Elisabeth Moss. It is produced by MGM Television, whose shows are all in various stages of winding down, as are virtually all Hollywood productions."
Moss then shared a message to fans on Instagram explaining the shutdown. The actress posted a photo of Handmaid's costumes with a detailed caption about how the health and safety of those working on the show comes first.
"Hey guys:) we shut down production of season 4 in order to preserve the health and safety of our cast and crew and join the world in an attempt to flatten the curve. This show is my life and this cast and crew is my family. Nothing is more important than making sure they and everyone around them is safe. We hope to be back in production as soon as it's safe to do so. In the meantime stay safe and healthy and take care of yourselves. So much love from our family to yours," Moss wrote on Instagram.