Élite' Actress Danna Paola's Music Was Featured in the Show
No other show from Spain is quite as popular here in the states than Élite, which is like a cross between Gossip Girl and How to Get Away with Murder. What makes it so popular is more than just the unique combination of American TV influences. The appealing cast and astute writing about class divides make it an irresistible favorite on Netflix.
One of the standout cast members is Danna Paola who plays Lucrecia "Lu" Montesinos Hendrich. Anyone who watches Élite regularly knows the Lu character is one of the rich kids in the school who never seems to find happiness. Plus, she is overly competitive and manipulative as well.
Paola is better known here now in America, if always a bigger star in Spain and Mexico. Her music career crossed over to Élite's soundtrack albums over the last couple of years.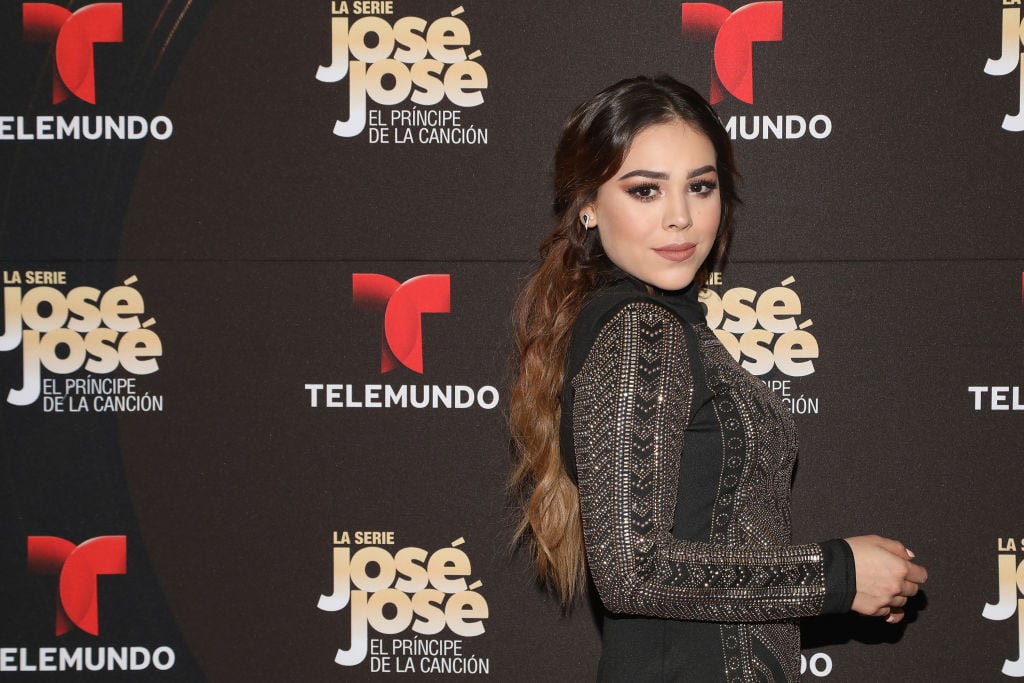 Danna Paola was a child actor long before Élite began
Not many in the states probably know Paola began her showbiz career at the age of 4 already back in 1999. At the time, she was cast in the Mexican version of Sesame Street (Plaza Sesamo), bringing her early stardom. A year later, she started acting in Mexican soap operas, plus in a telenovela designed for children.
Then she started doing guest shots on dozens of shows produced in Spain and Mexico. One of her acting breakthroughs was in 2004's Amy, la niña de la mochila azul while still at a young age. During this time, she also began singing, including releasing some pop albums made for kids.
Not until 2011 (at the age of 16) did she release a full album intended for the teen/adult market. At that point, she became a pop star in addition to being a popular young actress. It led her into doing some musical theater off and on throughout the 2010s.
Her theatrical voice gave her the opportunity to do the Latin-Spanish dubbing for Rapunzel in Disney's Tangled.
The soundtracks Danna Paola has sung on
Going back to 2003, Paola used her voice for numerous soundtrack albums from Latin TV shows or movies. However, she has five studio albums featuring herself over the last 19 years. One of those was a live album, plus two compilations.
Perhaps her music has more renown than her acting, almost akin to Jennifer Lopez. Of course, awareness of her here in America was near non-existent until Élite began on Netflix back in 2018.
Her role certainly brought a lot of controversies considering her Lu character has a questionable relationship with her half-brother. This is only the beginning of the taboo subjects Élite covers, hence why it captured so much attention.
Beyond that, Paola's music career may start to show some headway in America thanks to featuring her own voice on the show's soundtrack.
One of the songs on the Élite soundtrack is done in English
Many of the songs on the show's soundtrack albums are just as provocative as the plots. While Paola is not the only artist featured on the soundtrack albums, she had five songs of hers featured for Seasons 1 and 2.
There was potential for a hit with an English Latin song called "So Good" last year. The song performed well in Mexico, yet her music career has yet to take off on American shores. With Latin music continuing to make huge inroads in the U.S., perhaps that soon changes considering Élite was renewed for a couple more seasons.
Some other popular songs she sang for the show include "Lo Que No Sabes" and "Mala Fama," even if she had no songs featured during Season 3. Being a recording artist in her own right, relying on Élite to gain any exposure would never be necessary anyway. Her new solo album SIE7E peaked at #16 on the Latin Pop Albums chart, according to Billboard.