Why Elizabeth Olsen Once Said It 'Annoys' Her When People Talk About Her Olsen Twins Movie Credits
Actor Elizabeth Olsen earned her first credits alongside her big sisters, the Olsen twins movies. But she doesn't like to be reminded of that.
Actor Elizabeth Olsen comes from a show business family. Her earliest acting credits came decades before her breakout with the Marvel Cinematic Universe. But she doesn't consider these to be acting jobs at all. Learn what "annoys" Olsen when people bring them up and how her sisters, the Olsen twins, altered her career.
Elizabeth Olsen is best known as Wanda Maximoff/Scarlet Witch in the MCU
Olsen debuted in the 2010s in a handful of movie roles. Indies such as Martha Marcy May Marlene and Liberal Arts earned her the attention of studios — specifically one major one. In 2014, Olsen's Marvel character Wanda Maximoff (aka Scarlet Witch) debuted in a Captain America: The Winter Soldier post-credits scene.
In Avengers: Age of Ultron fans learned much more about Wanda, a Sokovian orphan. HYDra experimented on her, giving her powers including telekinesis and hypnosis. After joining the Avengers, Olsen reprised her role in Captain America: Civil War, Avengers: Infinity War, and Avengers: Endgame. She currently stars in the Disney+ series WandaVision.
Elizabeth Olsen appeared in the Olsen twins' movies and other projects
Long before becoming a household name, little Lizzie Olsen was best known as the younger sister of superstar child actors Mary-Kate and Ashley Olsen. The Olsen twins, who became famous for sharing the role of Michelle Tanner in Full House, launched their own straight-to-video movie empire.
Elizabeth Olsen appeared in the TV film How the West Was Fun and video shorts, such as The Adventures of Mary-Kate & Ashley series. But she doesn't consider this acting. "I think my first professional job was when I was really young. But I didn't really start acting then, I don't think," she said in a Wired Autocomplete Interview in 2018.
Elizabeth is bothered by those who bring up those Olsen twins movies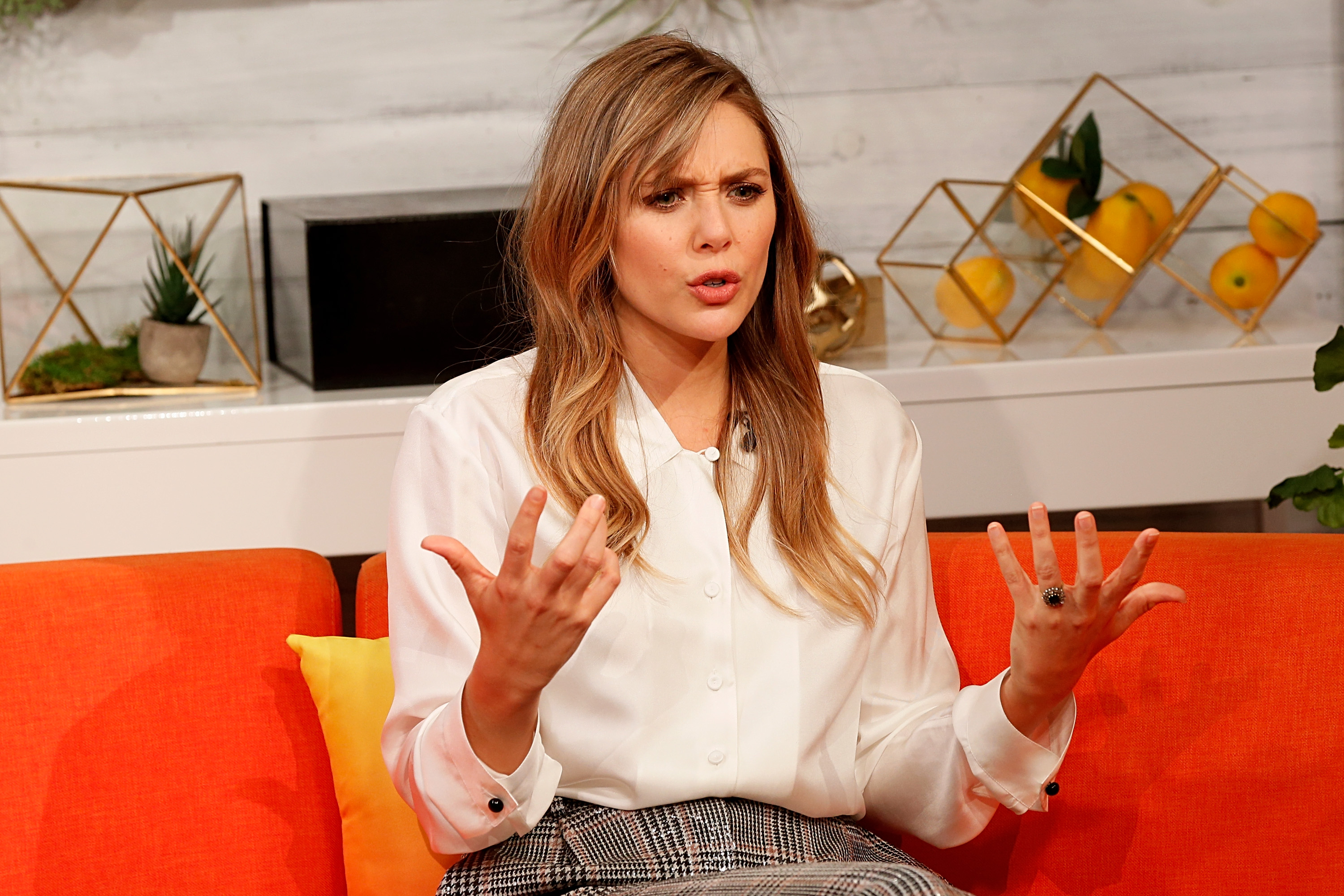 Olsen attended New York University's prestigious Tisch School of Acting, where she graduated in "five and a half years," as she put it. "I would say my sophomore year of college when I started understudying," she said of when her career actually began. However, she went on auditions as a child living in Los Angeles.
The actor told Nylon in 2011 it "annoys" her when people bring up her appearances in Olsen twins movies, which she was in for convenience's sake. Her parents would bring all their kids to set to have the family in the same place, so Olsen was already on hand to jump in a scenes.
"It always bothers me when people are like, 'Why did you decide to start acting after your short acting stint when you were five?'" she said. "I'm like, 'I don't even know what you're [talking] about."
How the Olsen twins' movie career affected Elizabeth Olsen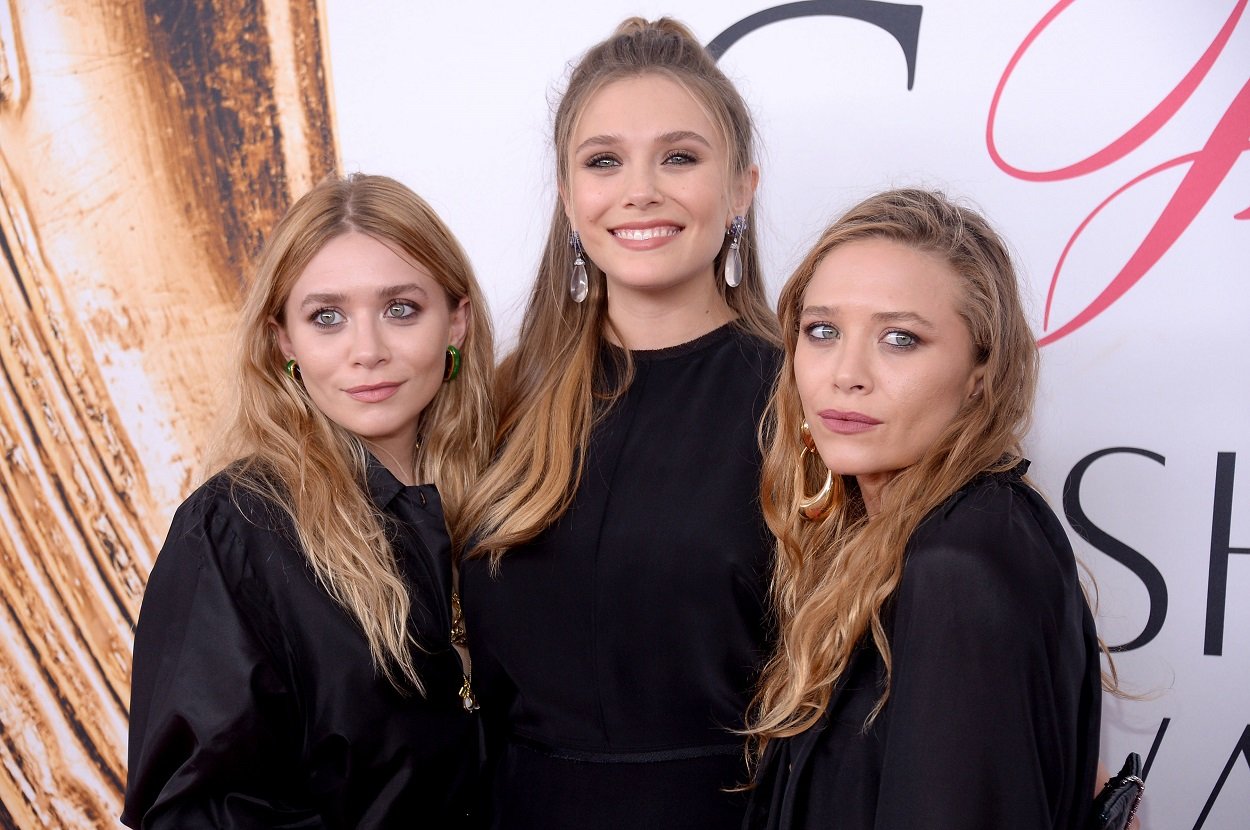 Before going to college to study theater, Olsen was turned off by Hollywood. "That was when the media was what I found to be abusive to my sisters, and I thought I really didn't want to be in the industry," she said. "They turned 18 and what was going on in her life — I'm talking about Mary-Kate — was all over the news."
Olsen is referring specifically to the controversy surrounding Mary-Kate Olsen's eating disorder in 2004. "They would follow us shopping and [Mary-Kate and Ashley] would almost get into car accidents because of the paparazzi, and I didn't want to be a part of it," she explained. "I just thought, This is such bullsh*t."