Elizabeth Olsen Established Herself in Hollywood – But is the MCU Enough?
Scarlet Witch very nearly took Thanos apart all by herself in Avengers: Endgame, but some fans are wondering if Elizabeth Olsen can be that strong outside of the Marvel Cinematic Universe. Some fans are skeptical. Those fans forget or don't realize that Olsen was a rising talent long before she became Wanda Maximoff in the MCU. And it wasn't just because she had two famous older sisters. 
How did Elizabeth Olsen get famous?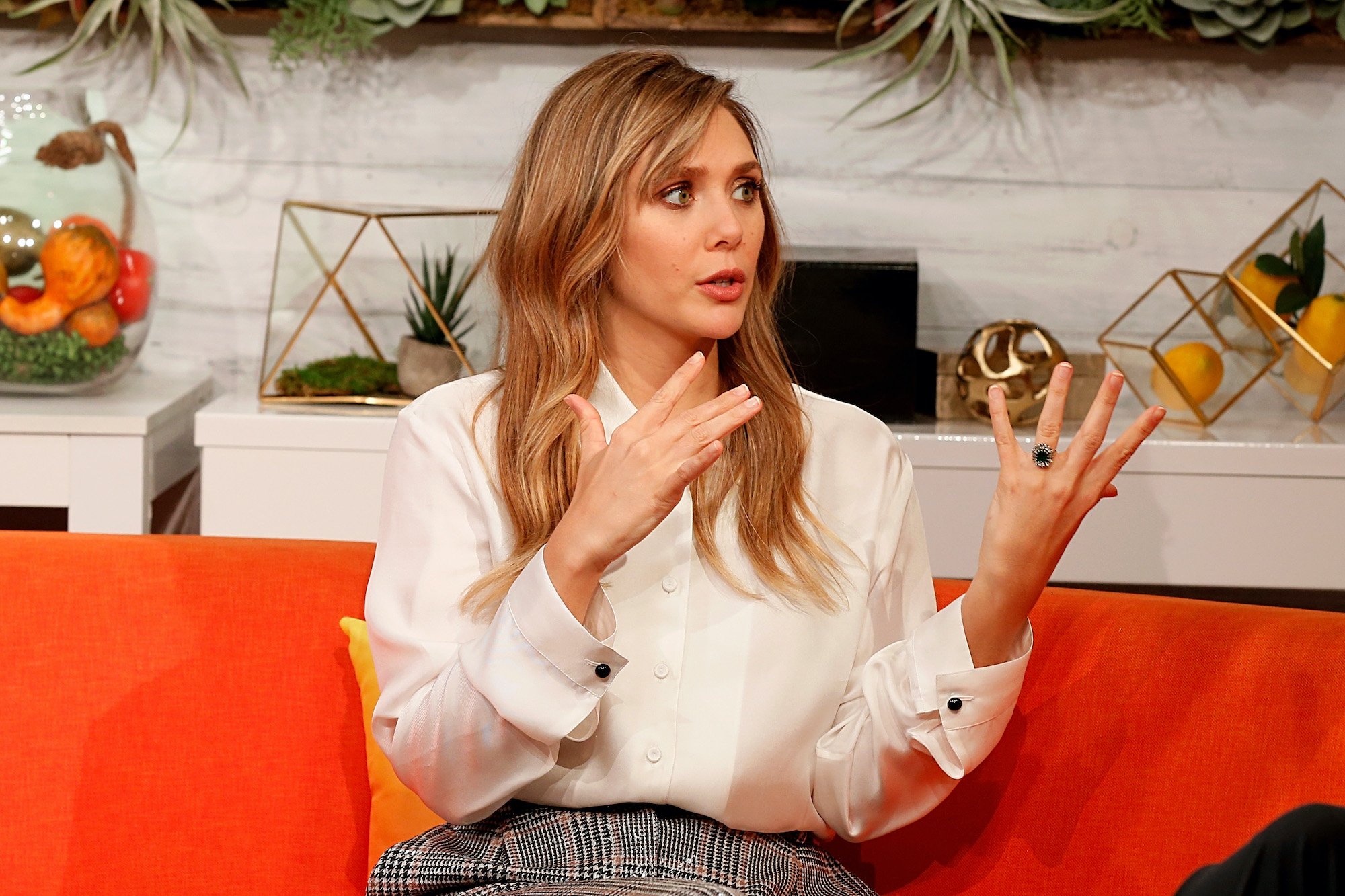 It's not entirely unfair to say that Elizabeth Olsen became at least a little famous thanks to her very famous sisters Mary-Kate and Ashley Olsen, who dominated the '90s with their appearances on Full House and a seemingly endless series of movies and videos. Elizabeth appeared in a few of these, including one lovingly titled "Butt Out." She told Jimmy Fallon in 2018, "I know it, I've seen it. But the actual experience of it I really don't remember so much," she said. She only recalled the direction she got: "Pout, you're sad."
As her sisters became multi-millionaires, Elizabeth became determined to forge her own path and not ride her siblings' coattails. She enrolled in the Tisch School of the Arts at New York University, honed her craft, and made her first big splash in the movie Martha Marcy May Marlene, where she played a woman caught up in a cult. 
Boosted by strong reviews, she gained attention for strong work in movies like Silent House, Liberal Arts, Very Good Girls, and In Secret. Even in that stretch of movies, she got more notice for her acting than her sisters ever did – and that was before Marvel entered the picture. She even had blockbuster experience with the 2014 Godzilla, opposite Aaron Taylor-Johnson, who would co-star with Olsen in her first major Marvel appearance, Avengers: Age of Ultron. 
Does Elizabeth Olsen have a future beyond Wanda?
Elizabeth Olsen has gone on to appear in the MCU in films such as Captain America: Civil War and of course, the two-hander of Avengers: Infinity War, where she was one of the victims of Thanos' snap, and Endgame, where she almost brought down Thanos single-handedly. At least one fan on Reddit didn't even know about the connection to her sisters. 
"I honestly didn't know she was related to MK&A until like Infinity War. I knew her full name, knew their full name, but didn't realize they had a younger sister. Saw no resemblance (especially since I had only seen MK&A on Full House as little little kids) so I didn't even believe it when I was first told she was related to those Olsens. She really has done a great job making her name big on it's own. Big thanks to Sarah Halley Finn of course, but still, good on you third Olsen sister."
In a second Reddit thread, another fan raved, "She is the perfect girl. even when I see her on the talk show circuit, she has such a cute persona and seems humbled all the time. She made her own career and not ride the coattails of her sisters. Can't wait for WandaVision."
Still, other fans expressed doubt about her longevity, especially compared with other actresses in her age group. One fan said, "She's in the same age group as Jennifer Lawrence, Brie Larson, Emma Stone, Margot Robbie etc. And ScarJo and Gal Gadot are 3-4 years older. But these actresses are all better known than Elizabeth Olsen and are just bigger in terms of star power and popularity. And they all have films outside of the MCU and DC where people know them from and have better acting chops."
She'll be acting as long as she wants to 
Fans who doubt Elizabeth Olsen's staying power probably haven't seen many films where she's not Scarlet Witch. After making herself known to wider audiences with the MCU movies, the movies and shows Olsen pursued afterward continued to have an indie bent, with titles including Ingrid Goes West, Wind River with Jeremy Renner, and the web series Sorry for Your Loss, on which Olsen was a producer. One could argue Marvel needs her more than she needs Marvel. She told the New York Times: 
"I really love working for Marvel. But the time part of it requires you to not be available for certain things, and that's been heartbreaking. I think work is exciting as I get older. I've never really felt like a 20-year-old onscreen, and I've always felt excited to age. But when it comes to a career trajectory, I also really admire people who have lived many different lives in a lifetime, and I do want to play around with that."
Soon, Olsen will have the best of both worlds by being both in a MCU project and the center of attention in the Marvel series WandaVision, which has her and Paul Bettany navigating various TV tropes as Wanda struggles to keep her powers under control in the wake of Vision's death. At least that's what the show appears to be about.