What is Elizabeth Olsen's Natural Hair Color?
She's a powerful superhero with hair that matches her name. Wanda Maximoff even sports red hair for the Disney+ original Marvel series, WandaVision. Outside of her role as Scarlet Witch, however, Elizabeth Olsen has a hair color similar to her sisters. 
Here's what we know about this actor and her hair color both outside of and within the Marvel Cinematic Universe.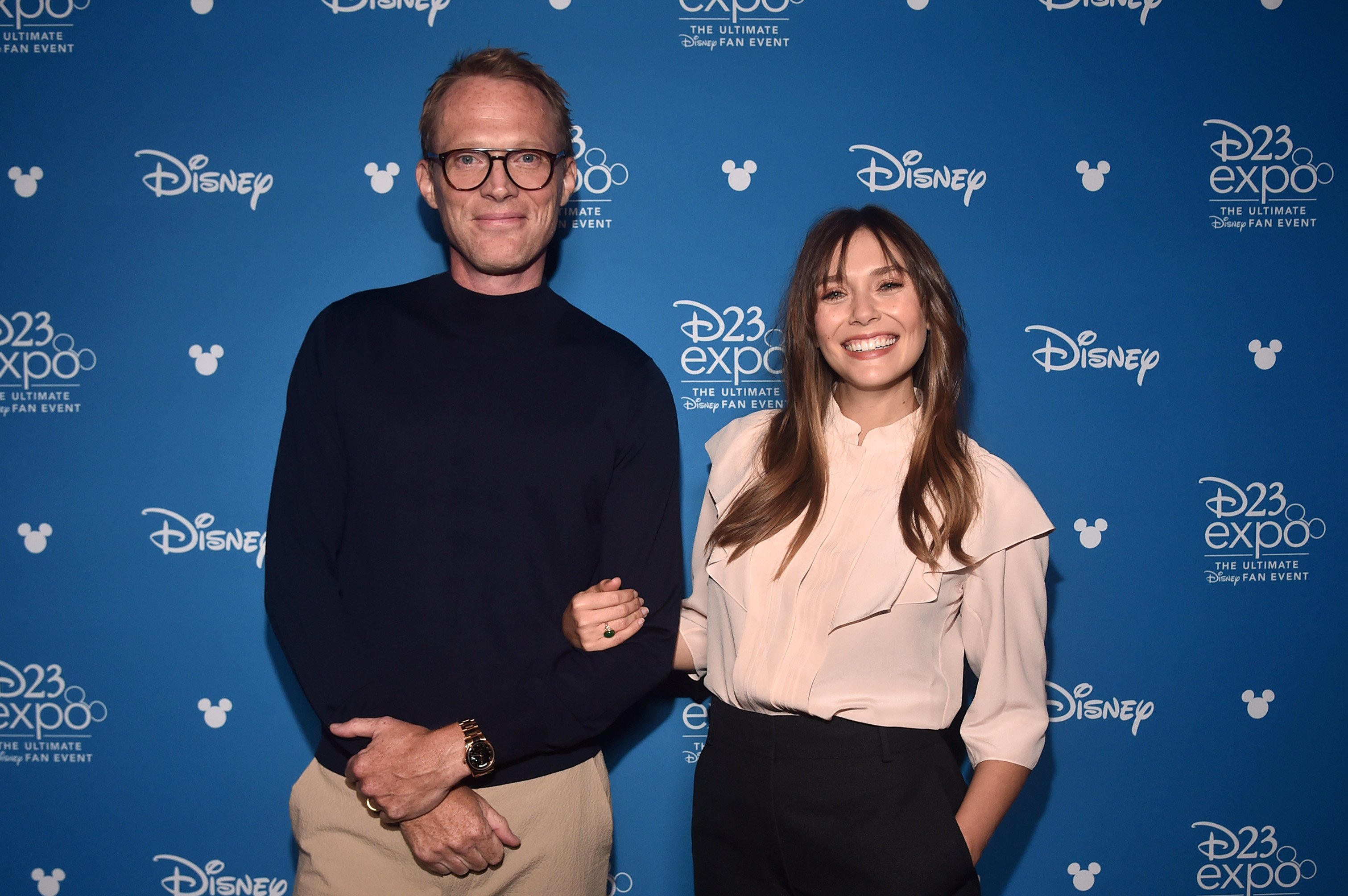 Scarlet Witch has red hair for movies like 'Avengers: Civil War' and 'Avengers: Endgame'
She's called "Scarlet Witch" for a reason. Fans first met this character in Avengers: Age of Ultron, where she fought alongside her brother. After the death of her brother, she joined the Avengers, becoming one of the most powerful heroes among them.
Just like her red hair, Scarlet Witch has a red hue emit from her hands, and sometimes her eyes, when she's using her powers. Wanda's abilities include neuroelectric interfacing, telekinesis, and even mental manipulation.
The Marvel actors are known for changing their hairstyles throughout their time in the MCU. Brie Larson as Captain Marvel sported an "elongated pixie" cut in Avengers: Endgame.
Captain America went from no facial hair to a beard in Avengers: Infinity War. Black Widow, who was first introduced with red hair, sported everything from a blonde bob to an ombre-esque hairstyle. 
What is Elizabeth Olsen's natural hair color?
When she's acting as Scarlet Witch, Olsen dyes her hair to match the role, as Dailymail showcased with a picture of the actor in between scenes. Outside of her role with Marvel films like Avengers: Age of Ultron, this actor has a different hair natural color, which has changed over the years. 
In some pictures, she's sporting a light brown, others it's more blonde and shades of copper. This hair color is similar to her two sisters, Mary-Kate and Ashley Olsen, known for their work on the sitcom Full House.
Elizabeth Olsen has red hair for the Marvel original series, 'WandaVision'
Wanda helped defeat Thanos in the 2019 blockbuster Avengers: Endgame. However, her role as an Avengers is far from done. This character and the actor behind her returned for the Disney+ original series, WandaVision, as did Paul Bettany's character, Vision.
These two traveled to different iconic sitcoms, including The Brady Bunch and The Dick Van Dyke Show to start a new life together. Although they try to fit in, no matter why they do, they're always considered "an unusual couple." 
For Vision, he would change his natural look to appear more human. Based on the theme of the era, their outfits and hairstyles changed, Wanda always sported her red hair. 
This original series starring Olsen premiered on the streaming platform in 2021. New episodes debut on a weekly basis. However, it's unclear if WandaVision will return for a second season. More information will presumably be announced in the coming months.