Elizabeth Olsen Once Revealed Why She Never Became a Child Star Like Mary-Kate and Ashley
Mary-Kate and Ashley Olsen are two of the most famous sibling pairs in Hollywood. However, their younger sister Elizabeth did not become well-known until years later.
Mary-Kate and Ashley Olsen are two of the most famous sibling pairs in Hollywood. They are well-known for their roles in the 90s sitcom Full House and several direct-to-video movies.
In recent years, however, the Olsen twins have largely remained out of the spotlight. Meanwhile, their younger sister, Elizabeth, is making a name for herself in Hollywood. So why did Elizabeth never become a child star like Mary-Kate and Ashley?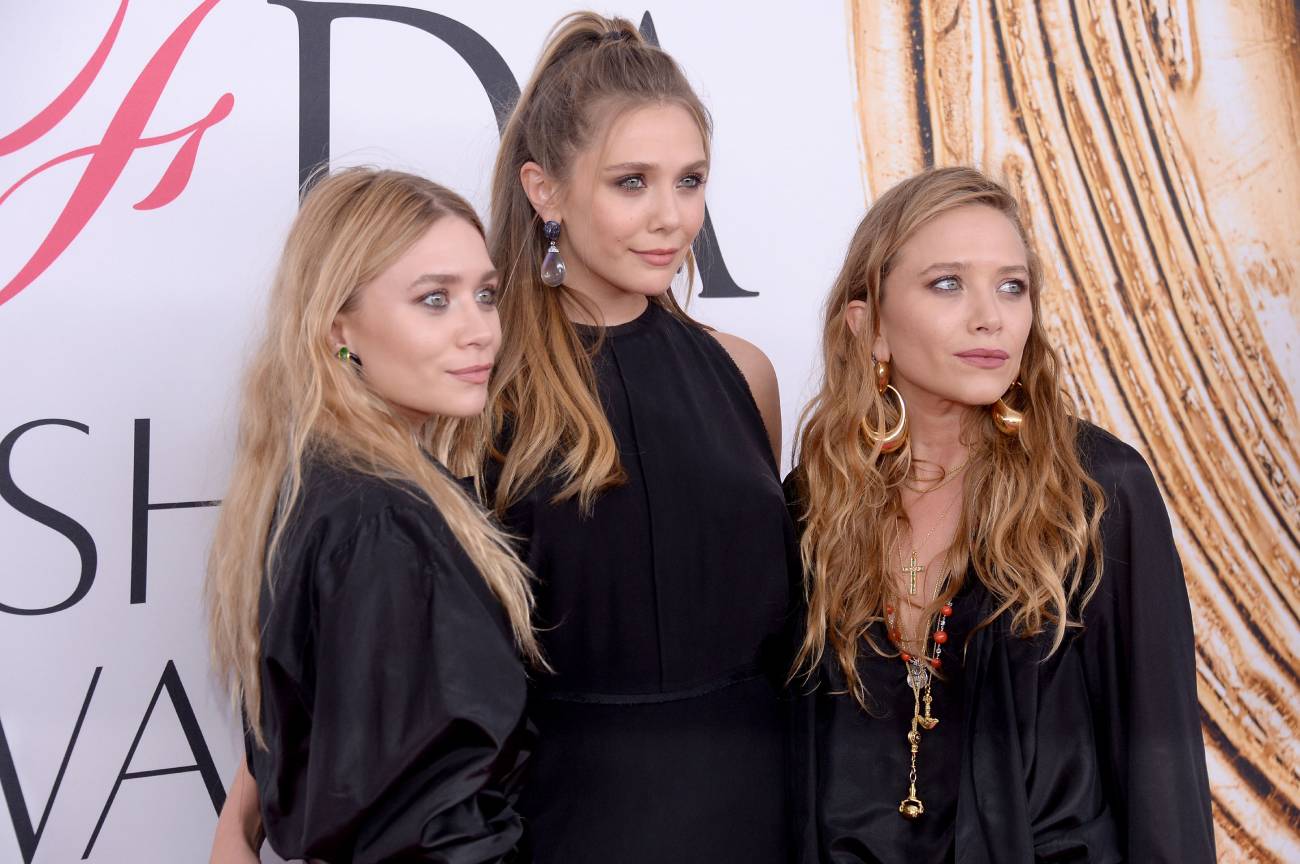 Elizabeth Olsen did not become well-known until her adult years
Like her older sisters, Elizabeth started acting as a child. She appeared on Full House in a very minor role and even acted in several of Mary-Kate and Ashley's films.
However, Elizabeth did not become well-known she was an adult. In 2011, she gained recognition for her role in the indie movie Martha Marcy May Marlene. Afterwards, she starred in films like Silent House (2011), Godzilla (2014), I Saw the Light (2015), and Ingrid Goes West (2017).
Since 2015, Elizabeth has also been a part of the Marvel franchise, playing Wanda Maximoff/Scarlet Witch. She has appeared in movies like Avengers: Age of Ultron (2015), Captain America: Civil Unrest (2016), Avengers: Infinity War (2018), and Avengers: Endgame (2019). She will also star in the upcoming series WandaVision, which will premiere on Disney+ in 2021. Additionally, in 2022, Elizabeth is set to appear in the film Doctor Strange in the Multiverse of Madness.
Elizabeth Olsen once explained why she did not become a child star
Given Mary-Kate and Ashley's popularity in the 1990s and 2000s, it would have been easy for Elizabeth to get some attention as well. However, she never became a child star like her sisters.
In an interview with The Guardian in 2012, Elizabeth shared that she briefly considered pursuing an acting career in 2004. Nevertheless, she was never pushed into it by her parents, and she eventually decided to get an education before going into Hollywood.
"[Mary-Kate and Ashley's] fame made me more determined to study," Elizabeth said. "I knew I wanted to be an actor, but I also didn't want to start working when I was under 18."
She added that her parents helped her make this decision, sharing, "My parents made me write down a pros and cons list. And the cons just piled up. So I figured I'd keep acting as a hobby until I was older. Because I felt that pressure, and that people would say, 'Oh, that's nepotism.' I decided that as long as I felt confident and worked hard for it, instead of having it handed to me, no one could take that away from me."
The Olsen twins gave Elizabeth Olsen some advice about the media
When Elizabeth began to get more media attention in the 2010s, Mary-Kate and Ashley had already been through the media circus. As such, they offered some valuable advice to their sister about how to deal with the press.
"I was not caring what I was saying [in interviews] because I'd assumed no one would read it," Elizabeth said, according to W Magazine. "That's when we'd have conversations. [Mary-Kate and Ashley] would say, 'You know, even if you don't think anyone's going to read this article, someone might pull the quote later for [something else].' It's all part of how you hope someone interprets you, and how they frame who you are and the work you do."
Because of this, Elizabeth has a rule to help her decide what information she should share and what information should not share. She revealed, "If it only involves me, then I'll share it, but if it involves another party ever, then I won't. I don't want to tell anyone else's story."