Elizabeth Olsen Lives by This Piece of Advice Her Sisters Mary-Kate and Ashley Taught Her
While Elizabeth Olsen is famous in her own right, she also has two equally famous twin sisters, Mary-Kate and Ashley Olsen. Mary-Kate and Ashley had massive careers in the entertainment industry in the 90s and 2000s. They started their careers as toddlers on the show Full House and then went on to star in and produce TV movies with their company, Dualstar, which only increased their popularity and net worth.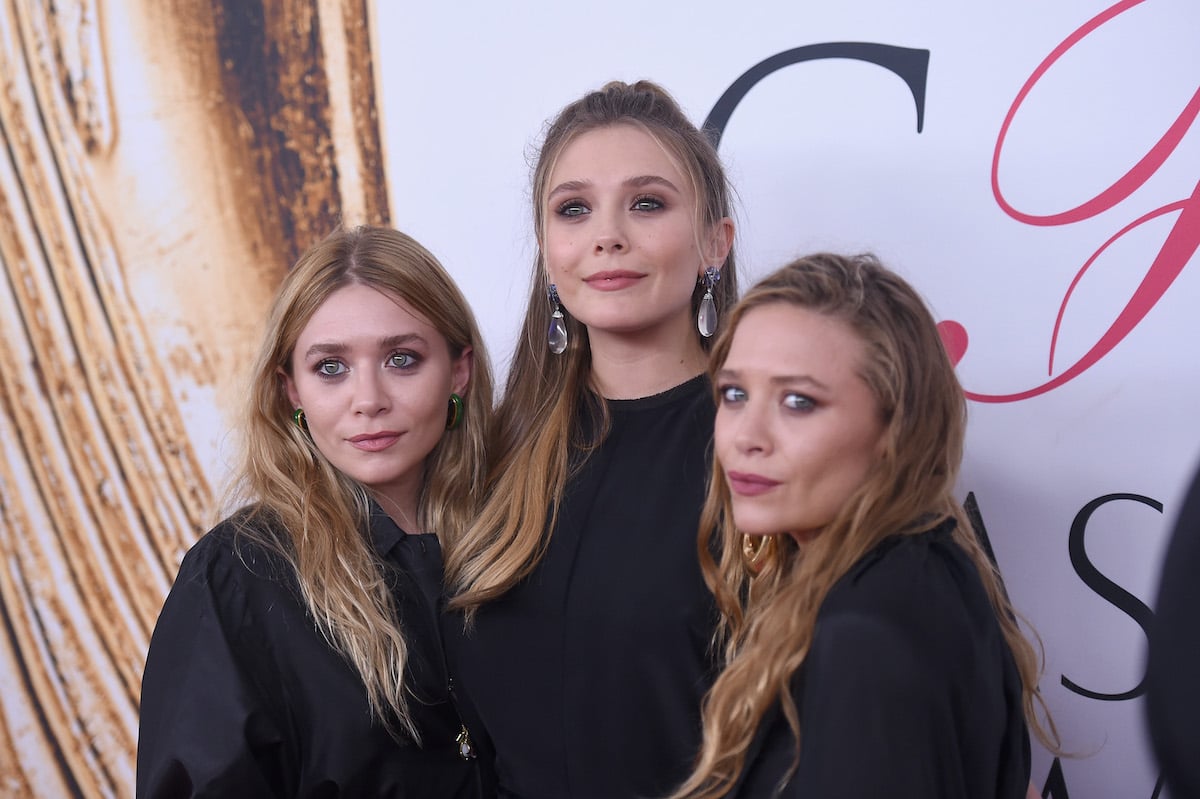 These days, Mary-Kate and Ashley leave acting to their younger sister, Elizabeth. Instead, the twins have become highly-respected fashion designers and own successful brands like Elizabeth and James and The Row. But just because Mary-Kate and Ashely have taken a step back from the public eye doesn't mean they aren't able to give Elizabeth sound advice for how to navigate fame.
Elizabeth Olsen has always looked up to her twin sisters
Elizabeth has never shied away from expressing how much she admires her older sisters. The Sorry for Your Loss actor is particularly enamored with Mary-Kate and Ashley's sense of style. While the twins are known for making the boho look popular, Elizabeth had been copying their outfits years before they became fashion muses. And Elizabeth has not outgrown her desire to emulate her sisters' style. In recent interviews, she has gushed about wanting to wear everything her sisters do.
RELATED: Elizabeth Olsen Considered Going by a Different Name to Distance Herself From Her Sisters
Of course, Ashley and Mary-Kate advise Elizabeth on more than just style. They have also given her advice on how to deal with the media. As Elizabeth's fame continued to increase, thanks to her securing a place in the Marvel Cinematic Universe, she has learned to be more mindful of the things she says to the press and in interviews thanks to the guidance her sisters provide her with.
What piece of advice did the 'WandaVision' star get from Mary-Kate and Ashley?
But there's one piece of advice that Elizabeth took from Mary-Kate and Ashley that has really stuck out to her as a kind of mantra which she uses to help navigate her career and her life in general. In a 2018 interview with Off Camera with Sam Jones, the WandaVision star revealed that the best advice her sisters gave her was the ability to exercise her right to say no.
"Something my sisters always say, which might have come from my father at one point, — my dad, I don't know, is that no is a full sentence and I really like that especially as a woman," Elizabeth revealed about the advice given to her from Mary-Kate and Ashley, which they may have learned from their father.
"Yeah, you can just say no," Elizabeth continued. "And I just really like that in all aspects of life." We can definitely see why that piece of advice stuck out to the actor. Considering there's a lot of pressure in the industry to say yes to whatever opportunities are given, it's great that the WandaVision star knows that there is also power in saying no. Considering Elizabeth's fame is at an all-time high, it's great that she has Mary-Kate and Ashley to turn to for support.