What Is Elizabeth Olsen's 'WandaVision' Fitness Routine?
One of the many superheroes from the Avengers franchise is Scarlet Witch. Fans get to enjoy seeing the character again in the recent Disney+ series WandaVision. The actress who portrays the character is Elizabeth Olsen. 
Olsen enjoys playing Scarlet Witch, but she has no love for the costume design. While the actress shows no concern for the outfit, she puts plenty of care into her physical physique. Olsen has opened up about her workout routine during the quarantine. 
Elizabeth Olsen started acting as a child
Olsen was born in California on February 16, 1989. She is the younger sister of the famous twins Mary-Kate and Ashley Olsen. Like her siblings, she has been acting since she was a child. Olsen made appearances in her sisters' films. 
Growing up, Olsen developed a strong work ethic. The star was serious about following the rules and would go above and beyond with rehearsal. One reason why she worked so hard was to prove to people that she earned her success. After all, her older sisters became big names in the entertainment industry. 
When Olsen was in her 20s, she established her own film career. The actress had her breakout role in Martha Marcy May Marlene, which earned her critical praise. Other movies she appeared in were Silent House and Kill Your Darlings. 
Marvel's Wanda Maximoff, or Scarlet Witch, is Olsen's most well-known role. Fans first saw her in the post-credit scene of Captain America: Winter Soldier. Viewers later saw her portray the character in Avengers: Age of Ultron. Recently, the actress reprised her role for the spin-off series WandaVision. 
Elizabeth Olsen has a fitness routine for quarantine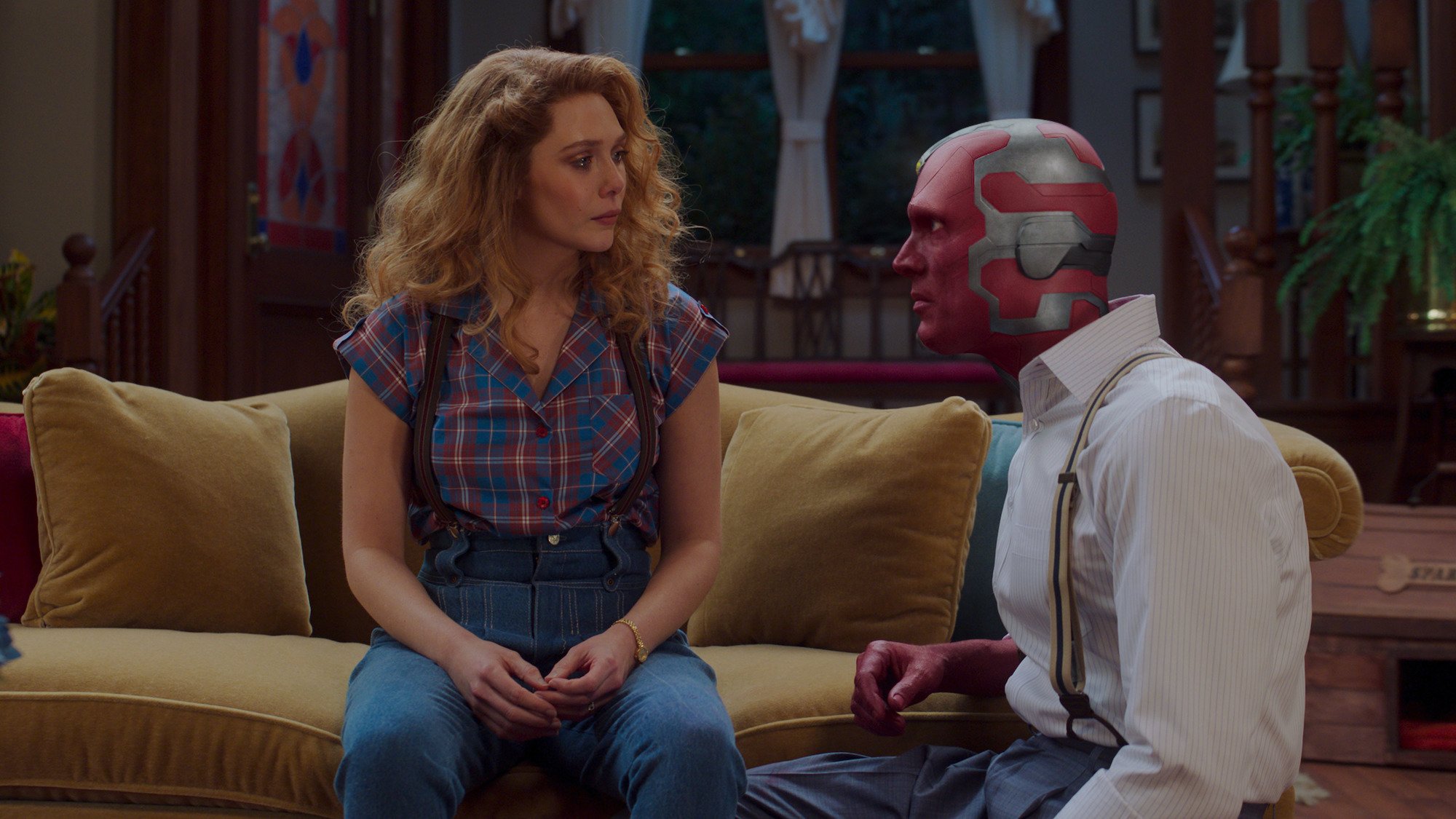 Quarantine left many people with additional time free time, which people used to complete personal projects. Several YouTube channels provided workout routines for those who were unable to go to the gym. Some folks developed their own regimen. 
According to Grazia, Olsen has a workout routine she follows while in lockdown. She has been living in the British countryside and has been staying in shape for WandaVision. The MCU star has a home gym where she completes various fitness activities. Olsen exercises by running, dancing, and doing yoga. 
Olsen explained that she goes on frequent walks in a park near her place. Nature surrounds her, and she has the opportunity to see deer. Even though her regime sounds fun, the actress may have tough physical demands when filming a Marvel project. 
"Maybe it's time to give up on my body?!" Olsen jokes. She has remained determined and calm throughout this past year.  
Elizabeth Olsen has worked out for years
Every Marvel film features superhero characters that are physically fit. Often, the actors work hard to stay fit and gain muscles. Chris Evans stuck to a rigid diet and exercise regime to portray a character who had received super serum. 
As a result, many fans may be concerned with the well-being of the actors. Some people might think Marvel Studios forces their stars to be so physically fit. According to People, Olsen explained how Marvel allows actors the freedom to shape their bodies however they like. 
Olsen continued to talk about how she trains differently for a Marvel film and will change the routine depending on the movie. She stated, "For Captain America: Civil War, I was doing Muay Thai. It's not the most comfortable thing, and I don't do it anymore. I do love going to the gym. I love it because my brain works better, and I don't want to think about eating restrictively." 
Outside the Marvel franchise, she will still workout. The actress developed a love for exercising as a means to ease panic attacks.