Elizabeth Taylor Married Richard Burton Twice But Avoided His Funeral
When it comes to celebrity marriages and relationships, no one did it quite like Elizabeth Taylor, notable for her eight marriages.
When it comes to celebrity marriages and relationships, no one did it quite like Elizabeth Taylor. The famous actress, businesswoman, and humanitarian was known for many things, one of the most notable being her eight — yes, eight — marriages.
Most people, over the course of their lives, usually get married once or twice, but Taylor had an amazing number of husbands, which was just one of the many aspects of her dynamic life.
It seems that just about everything she did was done in excess, from her overwhelmingly beautiful looks to her acting career that even the biggest celebrities today are likely jealous of.
Taylor herself knew that she did everything in abundance, and according to ABC News, she was once quoted as saying that "I feel very adventurous. There are so many doors to be opened, and I'm not afraid to look behind them." Although there is no doubt that Taylor loved each of her husbands, there is one that stood out among the rest.
Many people might not be aware that Elizabeth Taylor married Richard Burton twice, but avoided his funeral.
The amazing life of Elizabeth Taylor
Taylor obviously loved the spotlight, and her life was anything but ordinary. She was a woman of many talents, and when it came to relationships, she most certainly knew exactly what she was doing.
HuffPost reports that Taylor, who passed away in 2011, had a lot to say when it came to the people she loved. She was adamant about never settling for less than she wanted, which is evident in her statement that "I am a very committed wife, and I should be committed too — for being married so many times." So, who was Taylor married to?
Her husbands were Conrad Hilton, Jr., Michael Wilding, Mike Todd, Eddie Fisher, John Warner, Larry Fortensky, and of course, Richard Burton. It seems that Taylor definitely liked variety, and to say that she was able to keep things interesting is quite an understatement.
Taylor's relationship with Richard Burton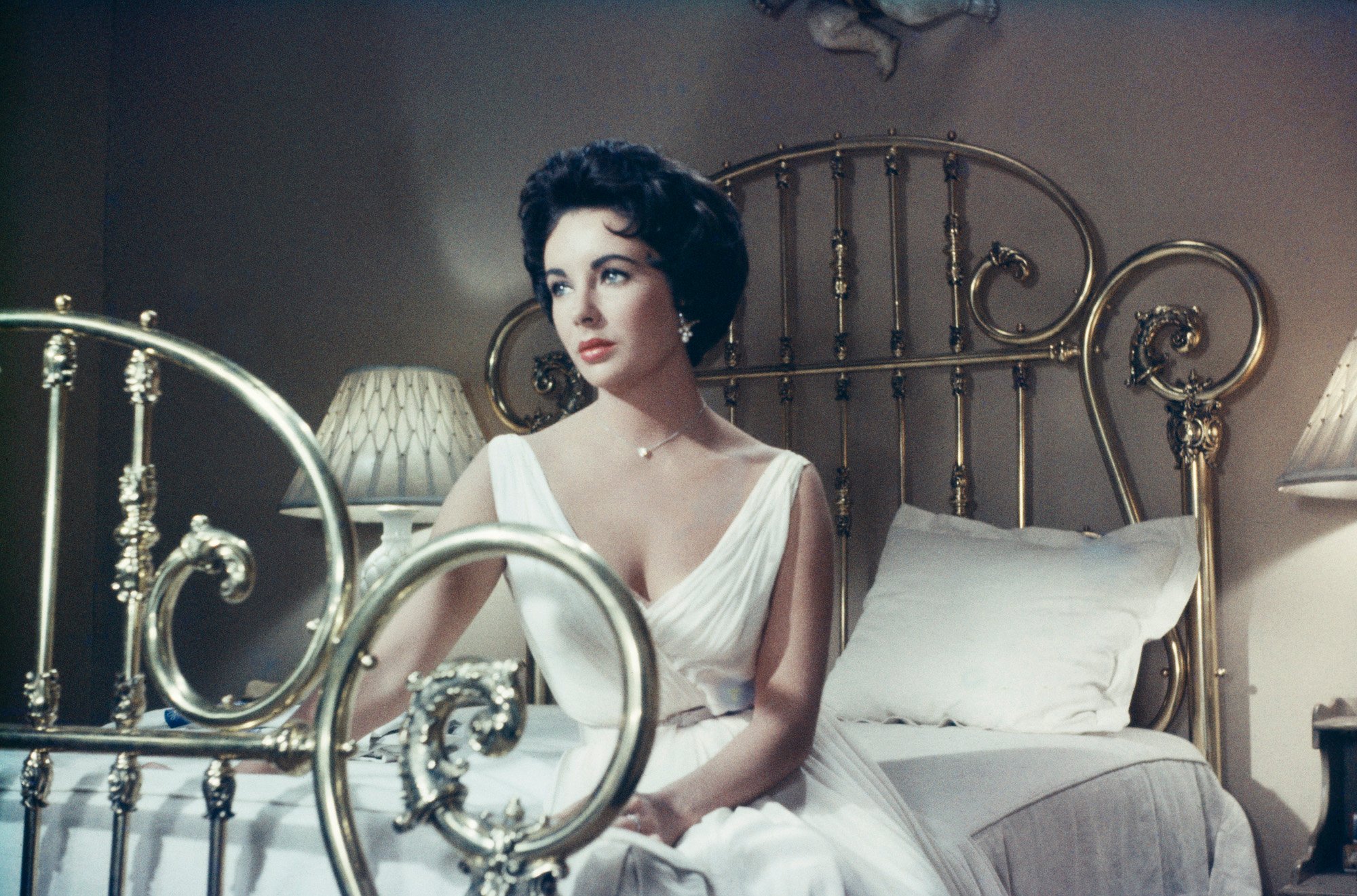 Some may say that an ex is an ex, but for Taylor and Burton, that wasn't exactly true. The two of them married, divorced, then married and divorced again, but it would appear that even after all of this, Taylor always held him close to her heart and never stopped loving him.
They first met in 1953, and things got off to a strange start. Vanity Fair reports that they had an epic relationship, and to top it off, they appeared in 11 films together. At first, Taylor wasn't even interested in her future husband, saying that he was "swaggering and vulgar", and not even giving him a second look. It wasn't until nine years later, when they were cast together in Cleopatra, that sparks began to fly, and things were never the same again.
They were first married in 1964 and divorced in 1974, only to say "I do" again in 1975. The second marriage lasted less than a year, due to infidelity and a hectic lifestyle. 
Elizabeth Taylor married Richard Burton twice but avoided his funeral
Marrying the same person twice makes quite a statement, and despite the fact that the marriages didn't last, we can only imagine that Burton was very special to Taylor. So much, in fact, that it has been said she was still in love with him long after the marriage ended.
So, then, why did she avoid his funeral? According to the Washington Post, she didn't go and was seen visiting his gravesite before dawn on a day after the funeral to say goodbye in private.
The reason is actually a really nice gesture. Taylor didn't want to attract too much media attention out of respect for Burton's widow, so she stayed away. How wonderful that she was able to say goodbye in private, while doing what was best for everyone involved.