Elizabeth Taylor Once Personally Requested a 'General Hospital' Cameo
The daytime television landscape used to be filled with soap operas that had drama, intrigue, and ridiculously addicting plot lines. Shows such as All My Children, As the World Turns, and General Hospital had beautiful people with tragic problems they had to navigate on a daily basis.
While there are only a handful of soap operas still airing today, these shows have been the staple of daytime television since its inception.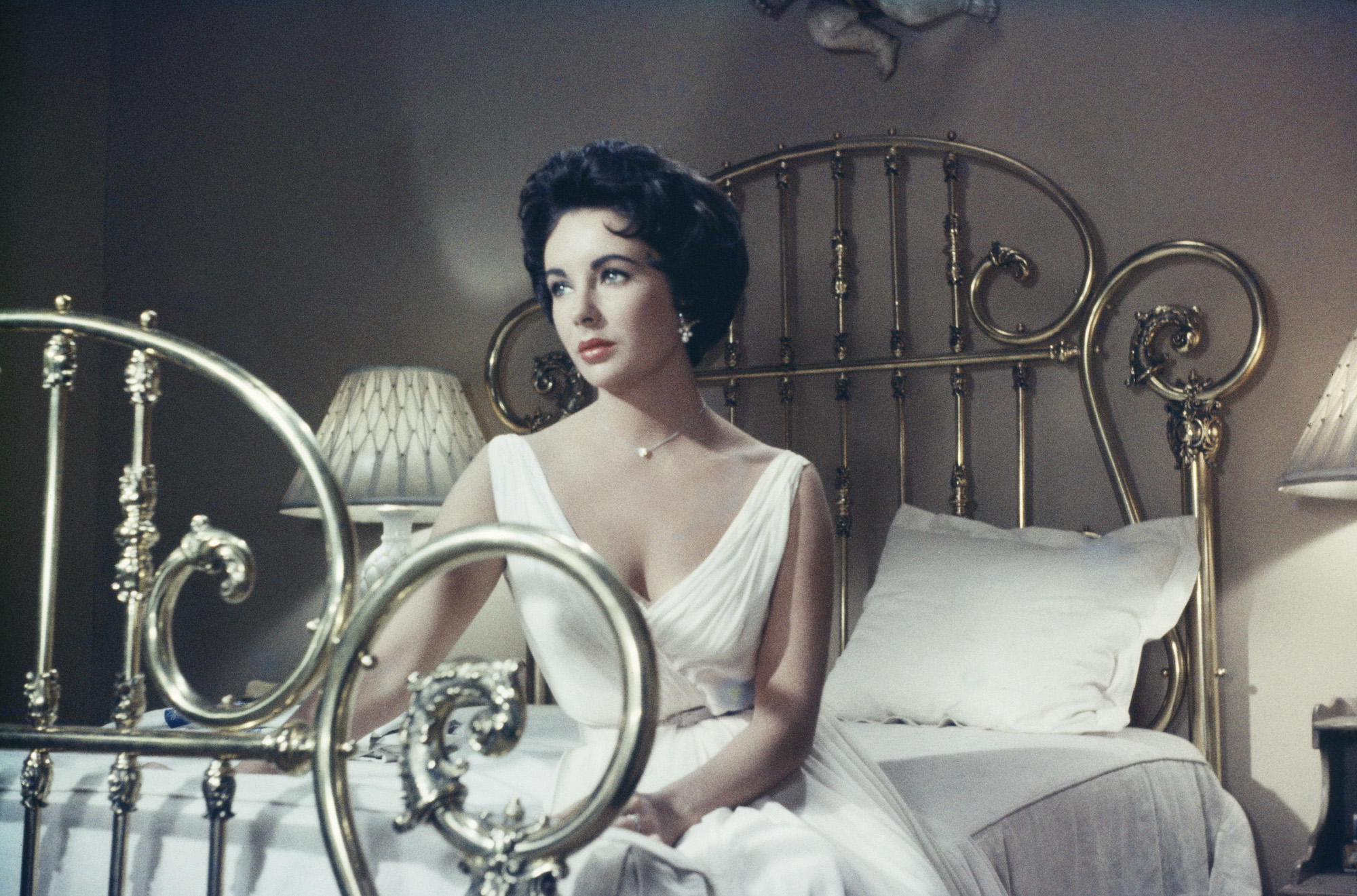 You may think that big-time movie stars would shy away from a daytime soap, but there were plenty of high-profile celebrity cameos on your mother's (or your grandmother's) favorite show. One of the biggest names to come to daytime television in the 1980s was Elizabeth Taylor with a short story arc on General Hospital.
Who is Elizabeth Taylor?
Elizabeth Taylor is one of the best-known actors of the mid-twentieth century. She first got her start as a teen with roles in movies such as National Velvet and Courage of Lassie. What first got her noticed by producers and directors were her stunning eyes that appeared violet on-screen and her thick, dark double eyelashes.
As she grew into adulthood, Taylor took on a wide variety of film roles. Some of these movies include The Last Time I Saw Paris, Giant, and Cat on a Hot Tin Roof. Although she was acclaimed as an actor, what many people paid most attention to was her personal life.
She was married eight times, with two of those marriages being to actor Richard Burton. She was also well known for her jewelry collection, including a stunning 69.42 carat diamond that was dubbed the Taylor-Burton diamond. Upon her death, her jewelry collection was auctioned off to benefit her AIDS foundation.
Elizabeth Taylor wanted a cameo on General Hospital
General Hospital was one of the top-rated soaps operas in the 1980s, thanks in part to the popularity of the characters Luke and Laura Spencer.
In 1981, as these characters were scheduled to get married, Elizabeth Taylor made a personal call to the show's producer to see if she could get a role on the show just so she could appear at Luke and Laura's wedding.
The show's producer complied with Taylor's request, giving her the role of Helena Cassadine. Helena was the widow of the show's villainous character Mikkos Cassadine. Not only was Helena at the wedding, but it was also her job to place a curse upon the happy couple.
Many celebrities have had cameos on soap operas
Elizabeth Taylor was not the only big star to be cast in a role on a daytime soap opera. There have been a handful of past and present stars who came looking for just the right role on their favorite soap.
Famous Yankee star player Yogi Berra had a cameo on General hospital in the early 1960s playing a brain surgeon, saying that he wanted his family to see him act, according to Redbook.
Carol Burnett may have been famous for having her own variety show, but fans of that show also knew about her love of All My Children because she talked about it often in her opening Q&A sessions. In the 1980s, she was able to live out her dream of being on her favorite soap, playing a member of the Wallingford family.
One of the most recent and unexpected soap opera cameos came from actor James Franco. After he had appeared in a variety of television shows and movies making a big name for himself, he decided to take on a small but recurring role on General Hospital.
He played an artist and sociopath named Franco on and off between 2009 and 2012. His experience didn't stay just within the show, however, as Franco used it as part of a contemporary art exhibit in Los Angeles.
RELATED: Debbie Reynolds Said Her Friendship With Elizabeth Taylor Was 'Worth More' Than Eddie Fisher