Elizabeth Taylor Told Debbie Reynolds This Heartbreaking Thing Two Weeks Before Her Death
Acting legends Elizabeth Taylor and Debbie Reynolds were involved in one of the largest Hollywood scandals in the 1950s — over Eddie Fisher. However, the two reconciled later in life and even spoke two weeks before Taylor's death.
Reynolds' daughter, Carrie Fisher, might have kept her affair with Harrison Ford secret for decades because of the "tabloid feeding frenzy" that her father's infidelity caused.
Elizabeth Taylor stole Debbie Reynolds' husband, Eddie Fisher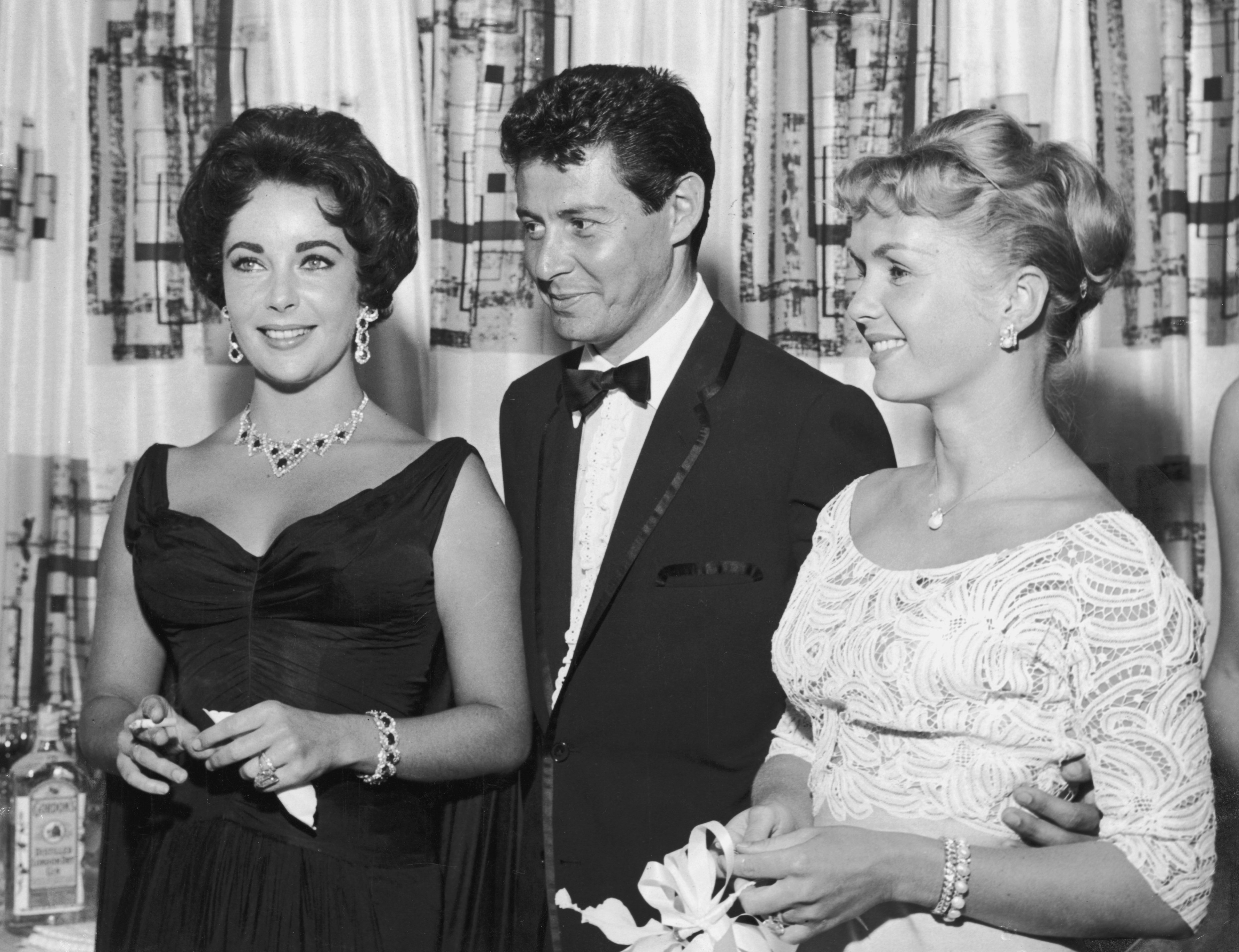 Reynolds and Fisher married in 1955 and had two children, Carrie and Todd. Meanwhile, Taylor married film producer Mike Todd in 1957. The two couples were very close. Todd tragically died in a plane crash one month after Reynolds and Fisher's son, Todd, was born. 
Reynolds remembers sending her husband to console the distraught Taylor after the death of her husband. 
"You know, when Mike Todd died, I sent Eddie to help Elizabeth," Reynolds told People, according to Biography. "I don't think she ever really loved Eddie. He was an interim interest during her mourning period."
In 1959, Fisher divorced Reynold and married Taylor on the same day. It was a massive public scandal that even led to the cancellation of Fisher's television show. 
Reynolds and Taylor reconciled on a boat to London
Many years after the incident, both Reynolds and Taylor remarried. According to the Hollywood Reporter, they ran into each other on a boat heading to London.
"I was going to London on the Queen Elizabeth ship, and I looked up, and I saw tons of luggage going by me and birdcages and dog cages and nurses, and I realized Elizabeth was on the same ship as me," Reynolds recalled. "I almost changed my mind about going, but my husband said, 'Don't be silly; we won't be on the same floor.' "
However, the two women were on the same floor, so Reynolds thought it best that the two get together and reconcile. 
"So I sent a note to her room, and she sent a note back to mine saying that we should have dinner and get this over with and have a good time," Reynolds explained. "Because we were very good friends when we were 17 and went to school together on the MGM lot. And we had a wonderful evening with a lot of laughs."
Reynolds spoke to Taylor two weeks before her death
Taylor was in the hospital at the age of 79 when Reynolds spoke to her for the last time. 
"I said, 'Getting old is really sh–t,' "Reynolds told Access Hollywood about her conversation with Taylor.
Although Taylor accomplished so much in her lifetime, she told Reynolds the most heartbreaking thing. 
"And she said, 'It certainly is. It certainly is, Debbie. This is really tough.' I said, 'Well, you just hang in there now, Elizabeth,'" Reynolds continued. "And she said, 'I'm really trying."
Taylor died of congestive heart failure in 2011, only two weeks after speaking to Reynolds.