Ella Fitzgerald Forgot the Lyrics to 'Mack the Knife' and It Became a Grammy-Winning Performance
Ella Fitzgerald is a legend, and for good reason. The jazz maven revolutionized music. Not only did Fitzgerald have a successful career, but she also hung out with some of the most famous people of her day. She hobnobbed with the likes of Marilyn Monroe, who once gave her career a boost. Part of what drew people to Fitzgerald was her incredible live performances. In fact, she was so good at performing that she still enthralled fans even when she forgot the lyrics to one of her songs. 
Ella Fitzgerald forgot the lyrics to 'Mack the Knife'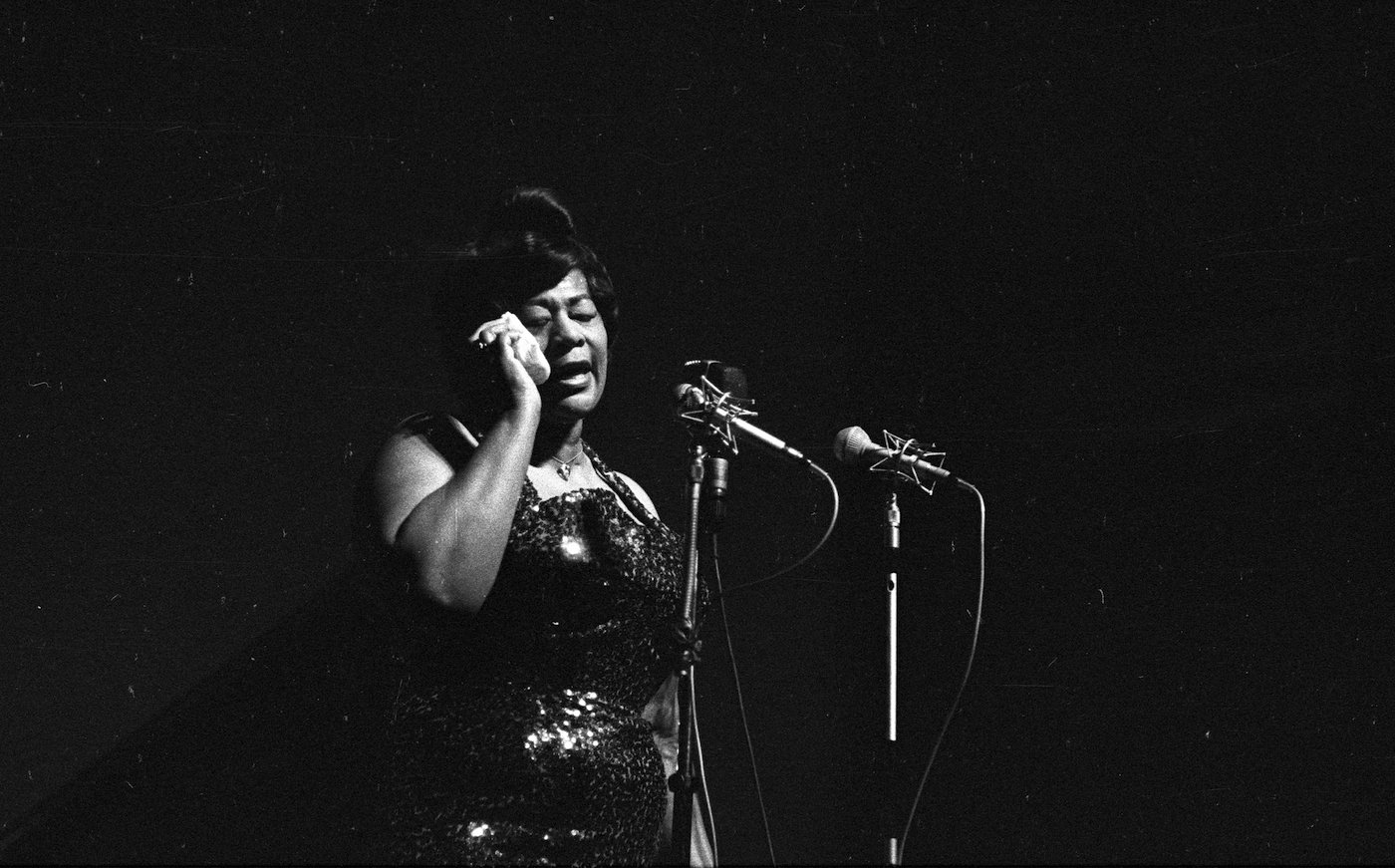 But let's be fair: Fitzgerald didn't write "Mack the Knife," making her mistake more understandable. Bobby Darrin and Louis Armstrong first sang the song, according to The Kids Should See This. Still, while recording a live album in Berlin, Fitzgerald forgot most of the words to "Mack the Knife."
But that didn't stop her. She kept singing, improvising, and scatting. Fans went wild for Fitzgerald's new version of the song.
According to a transcript Failogue posted of Fitzgerald's version of the song, she inserted lines like "Oh what's the next chorus, to this song, now/This is the one, now I don't know" and "And now Ella, Ella, and her fellas/We're making a wreck, what a wreck of Mack the Knife."
Fitzgerald might've thought she was "making a wreck" of the song at the moment, but her improvisation ended up paying off. Her Ella in Berlin live album ended up winning awards for the jazz queen. 
The mistake won Ella Fitzgerald a Grammy
"Mack the Knife" wasn't Fitzgerald's first Grammy win, nor would it be her last. In fact, Fitzgerald took home two awards at the first Grammy ceremony: Best Female Vocal Performance and Best Individual Jazz Performance. Her "Mack the Knife" single was nominated at the third-annual Grammy Awards, and it won. 
The improvised version of the famous song won for Best Female Vocal Performance Single Record or Track. Ella in Berlin took home the prize for Best Female Vocal Performance Album. According to the Grammy website, Fitzgerald won 13 Grammys and 30 nominations during her career. Her last nomination (and win) came in 1990, at the 33rd-annual Grammy Awards ceremony. That means Fitzgerald dominated the Grammys for more than three decades. 
She isn't the only singer to forget lyrics 
Fitzgerald's "Mack the Knife" is arguably the most successful musical mistake of all time. But Fitzgerald is hardly the only singer to forget the lyrics to a song. And most artists don't have her improv skills. According to PopCrush, Drake forgot the lyrics to "The Motto" in 2011, but instead of freestyling, he repeated, "Hold up, yeah, yeah," until fans caught on. 
Taylor Swift forgot the lyrics to "22" in 2019, although fans sang over her mumbling, saving Swift embarrassment. But unlike Fitzgerald, Swift writes most of her songs, so there's really no excuse for forgetting the lyrics. 
And like Fitzgerald, Adele was abroad when she forgot the words to her song "Million Years Ago." Again, Adele turned out to be another artist who lacks Fitzgerald's knack for performance. Instead of continuing, Adele swore and then apologized to the audience. By explaining her mistake, she made it obvious. If Adele had continued like Fitzgerald, her error might've gone unnoticed. 
Justin Bieber might be the only music artist who comes close to Fitzgerald's improvisational prowess. He forgot the Spanish words to "Despacito," so he made some up. They were pure gold. Bieber sang things like, "I don't know the words, so I say, 'Dorito,'" and "I ate the burrito, I just want a burrito."