Elle Fanning Says This Movie Distinguished Her from Her Sister, Dakota
Though Elle Fanning has been building up her resume since the ripe age of three, for a long time the media primarily associated her with her older sister, Dakota Fanning. As Dakota is four years older than Elle, she gained recognition and celebrity status quicker than her younger sister. In fact, Dakota was considered somewhat of a prodigy and has already starred in over 40 films at the young age of 26.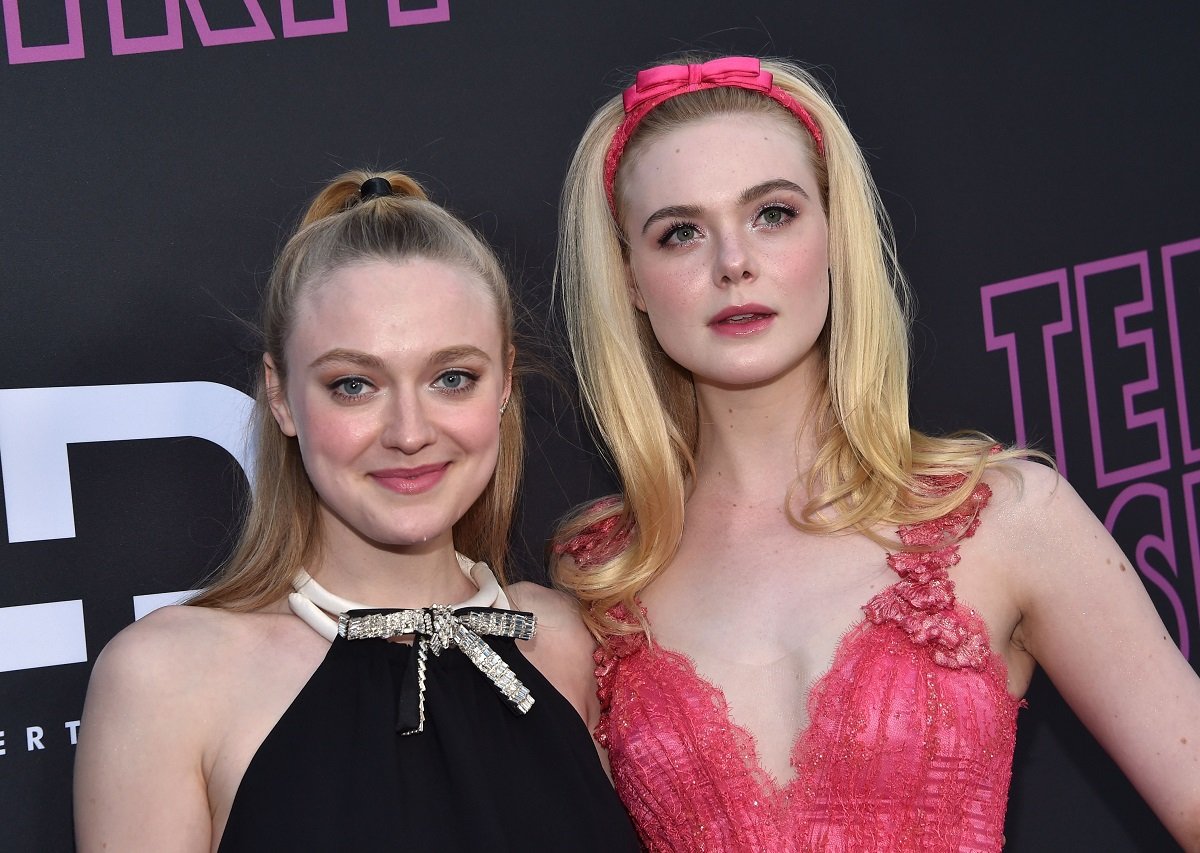 But, Elle's resume is just as long and impressive as that of her sister. And, these days she's more than made a name for herself. The 22-year-old has produced a body of work that has more than differentiated her from Dakota. But what was that turning point when the public stopped seeing Elle as just Dakota's little sister and started seeing her as an individual artist?
Elle Fanning shares what she considers to be her breakout role
In a recent interview with Hollywood Reporter, Elle opened up about the film that ended up changing her life and the course of her career. The star of The Great shared that the film Maleficent (Disney's live-action Sleeping Beauty also starring Angelina Jolie) was what really shifted things for her. "When I was 14, I was cast as Sleeping Beauty in Maleficent, and that phone call definitely changed my life and my trajectory and it differentiated me from my sister," Elle shared.
The importance of Maleficent
The All The Bright Places star continued on to share how Maleficent has impacted how she's seen as an actor. "That role is very important to me, but also it's a Disney princess, and I'm this blond and it comes with a certain stigma, right? And that's the biggest movie I've done, so I'm recognized most for it. What was exciting for me about The Great was getting to try out the comedy world. People think of me as doing these serious, dramatic roles or just playing the kid, and I feel like I'm a funny person in real life and I love shocking people and proving that I'm not exactly who they think I am," Elle revealed.
Dakota Fanning and Elle Fanning will be working together on The Nightingale
Of course, now that Elle has managed to differentiate herself from Dakota, the pair are gearing up to work together on an upcoming film called The Nightingale. The movie, which has delayed filming due to the coronavirus (COVID-19) pandemic, tells the story of two sisters navigating the French resistance during World War II. This project is particularly special to the sisters because although they've worked on the same movie before (Elle played a younger version of Dakota in I Am Sam) they've never really worked alongside one another.
So what prompted the Fanning sisters to work together now? According to Elle, part of the reason was that she and Dakota were so moved by the script. Furthermore, as they are both adults now, the experience will be more meaningful for them.
Why the sisters are choosing to work together now
"I think it's the right timing in our lives now. It's really going to mean something because it's not like we're just super young doing it. Right now we're women. Our relationship too is also more friends at this point because we're only four years apart," Elle shared with Variety. It'll be interesting to see how these talented sisters collaborate with each other on their latest project and see what they bring to the table both individually and collectively.