Elle Fanning Couldn't Keep a Straight Face While Filming Sex Scenes for 'The Great'
Though Elle Fanning has been acting since she was three years old, she's still dealing with a lot of on-screen firsts. Her new Hulu miniseries, The Great certainly presented the 22-year-old with new experiences. Not only did The Great serve as the first project that Fanning was an executive producer on, but it also was the first time Fanning worked with an intimacy coordinator.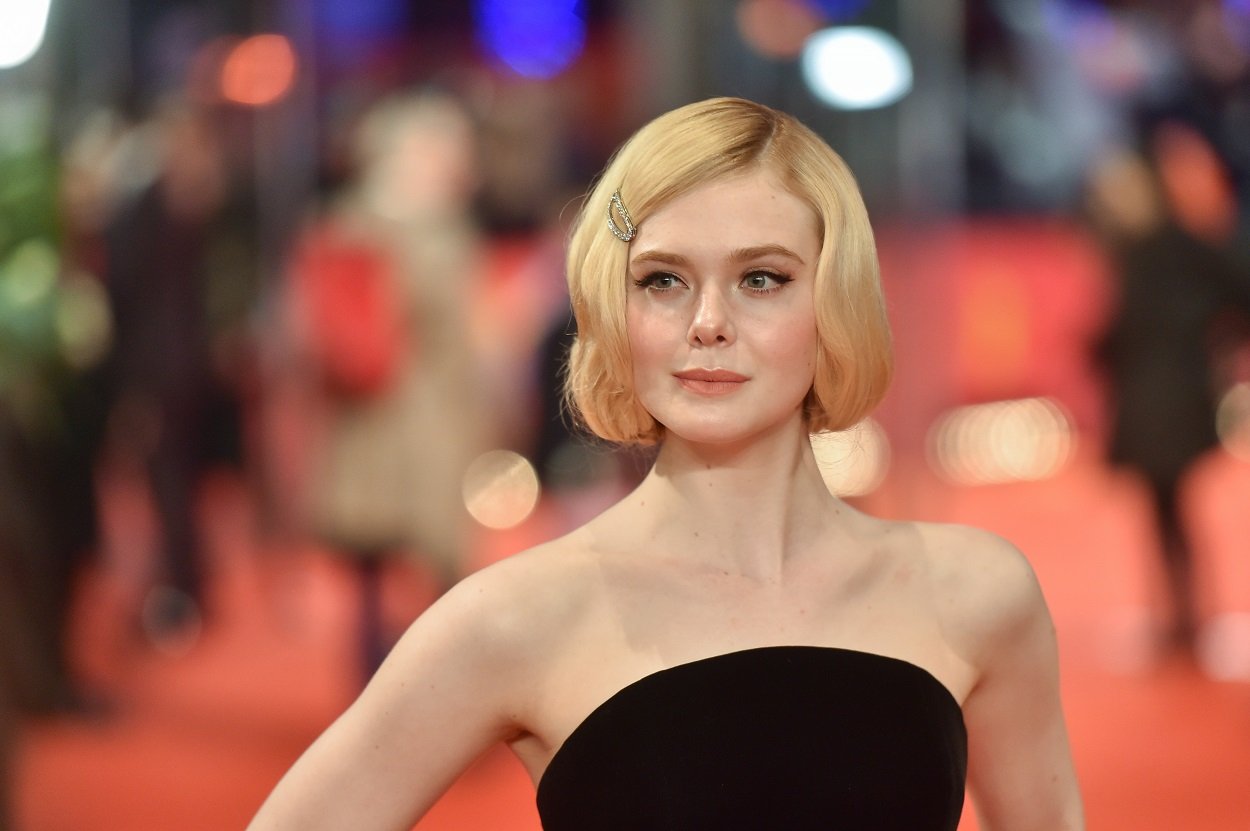 But what exactly is an intimacy coordinator? In the entertainment industry, intimacy coordinators are utilized to make sure all the actors feel comfortable during intimate and/or sexual scenes. Since nudity is sometimes required, coordinators can make sure that the actors' privacy is protected as much as possible. Coordinators can also help assure that sexual scenes look realistic on screen. As The Great features many sex scenes, an intimacy coordinator was hired to protect Fanning and other actors.
Elle Fanning on filming sex scenes for 'The Great'
"It's interesting, Catherine the Great, in real life, was kind of the first woman who was slut-shamed. I mean, the whole horse rumor [that she possibly had sex with a horse] was created because she loved sex, she was very open and had multiple lovers. Obviously, our story is not a historical document, but a lot of truths are in it, and that's a big part of Catherine's character, so sex is incorporated into the show a lot," Fanning shared in an interview with The Hollywood Reporter.
RELATED: Will There Be a Season 2 of Hulu's 'The Great'?
Related post url: 
Fanning also shared that because of the intricate costuming on The Great, the intimacy coordinator was tasked with making fully-clothed sex look realistic. "And of course it's a period show, so we're corseted up with multiple layers of skirts and just the logistics of actually getting naked — for the women, it takes a long time. So everyone's just having fully clothed sex. It's like, 'All right, girls, we're going to just lift up your skirt, and that's fine," Fanning revealed.
The actress fought to keep a straight face while filming the Hulu miniseries
Naturally, the costuming proved to be a nuisance at some point. In fact, sometimes Fanning's co-star, Nick Hoult, would be in the wrong position and the intimacy coordinator would have to readjust to make sex scenes look more believable. But, according to Fanning, the hardest part about filming sex scenes for The Great was keeping her laughter at bay. According to the Maleficent: Mistress of Evil actress, Hoult was funny even during sex scenes and that made it hard for her to stay in character.
"But it was hard to keep a straight face during those scenes with Nicholas Hoult. He's hilarious, and I'd be biting down on a pillow when he's having to thrust and say these lines. And I'm so happy that I had someone that I felt comfortable with, and we could actually be embarrassed in front of each other. That was something that was new for me," Fanning revealed about filming for The Great.
Fanning and Nicholas Hoult got comfortable with each other while shooting 'The Great'
Many people in the entertainment industry have been candid about how difficult and awkward it can be to film sex scenes. Fortunately, Fanning seems to have found comfort in her co-star for The Great. It's great that the pair were able to find humor in their intimate moments. The actors' chemistry certainly adds to the refreshingly comedic series.