Elle King Spent Time at the 'Literal Bar' Miranda Lambert Hauls Around and Named Wanda
Elle King revealed nights "out" with her country duet partner Miranda Lambert are often spent at Lambert's bar-on-a-trailer she calls Wanda.
After country star Miranda Lambert teamed up with singer Elle King for their number one country song, "Drunk (And I Don't Wanna Go Home)," King called Lambert a "shining light" and said there's no one she enjoys singing with more. What else did King reveal about her music, friendship, and nights "out" at Lambert's traveling bar, Wanda?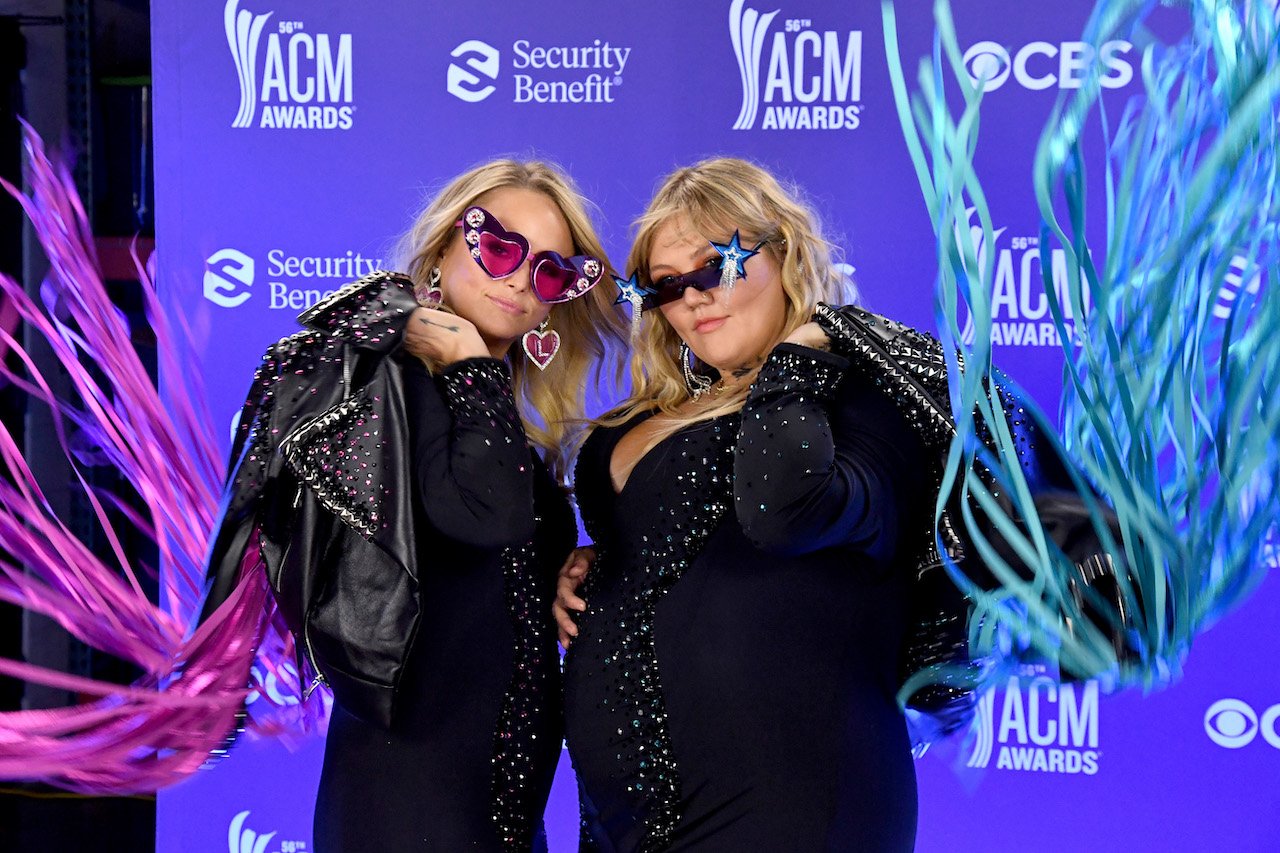 Elle King said she is 'so thankful' for Miranda Lambert and proud of their number 1 song
When "Drunk" went to number one on the country charts, King turned to Instagram to celebrate with a shoutout to her friend, Lambert. "I am so thankful to you Miranda, you are a shining light, and there's no one I enjoy singing with more, than you," she gushed.
She added the country icon is an inspiration and shared, "Nobody makes me laugh harder than you."
King said working with Lambert was "an ABSOLUTE dream come true" and wrote, "I am so unbelievably proud of us, and our song …"
And since the song is about a wild night out, some listeners wonder if real-life experiences inspired it. But King revealed they don't go "out" since most of their time spent together has been on tour, where Lambert brings her own bar.
Elle King said she and Miranda Lambert don't go 'out' in public thanks to a traveling bar named Wanda
In an interview with CMT's Cody Alan, King said Lambert is "just a normal person" who likes to spend time with friends and family (per After Midnite). But after Alan asked what their nights out were like, King told him they weren't technically nights out because Lambert hauls around a private bar named Wanda.
"We don't go 'out,' out in public," she shared. "We've only kind of been on tour, but she brings a literal bar that is a trailer everywhere with her, Wanda."
A few lucky fans of the animal-loving superstar also got a chance to become acquainted with the traveling bar, according to her Twitter.
King said sweet hospitality is what makes Lambert so special. "Everybody is away from their family and friends, so she wants to have a good time, and she sets the greatest tone for an entire tour," she explained.
"So, I am always the first at the bar after the show," she went on. "You know, anytime my family came out, Miranda would always come and sit, and the drunker you are, the more she loved ya."
Elle King revealed she finally knows what kind of music she makes after going number 1 with Miranda Lambert
It seems fans can expect much more to come from King in the world of country music. While gushing about Lambert on Instagram, she revealed she also made up her mind about the category of music she falls into. She wrote, "matter of factly," that she "finally" knows what genre of music she makes, adding, "AND ITS COUNTRY!"
"To all of my fans who have been with me through all of the sounds and songs I have made, I am so grateful to be on this journey with you!" she shared. "Thank you to everyone who lets me express myself. There is no ceiling or box made to fit my a**! So I don't plan on having them be part of the equation!"