Ellen DeGeneres Admitted to Using Her Fame to Get Out of a Speeding Ticket
All drivers can relate to the fear or dread of getting pulled over for speeding.
Regardless of the reasons, no one ever wants to deal with getting a ticket. The popular talk show hostess Ellen DeGeneres has publicly spoken out about her experiences when it comes to speeding. The Ellen DeGeneres Show first started premiering in 2003. Since the show's initial introduction DeGeneres' fame and reputation have reached monumental levels.
Find out the details behind how DeGeneres's fame allowed her to get out speeding tickets in the past.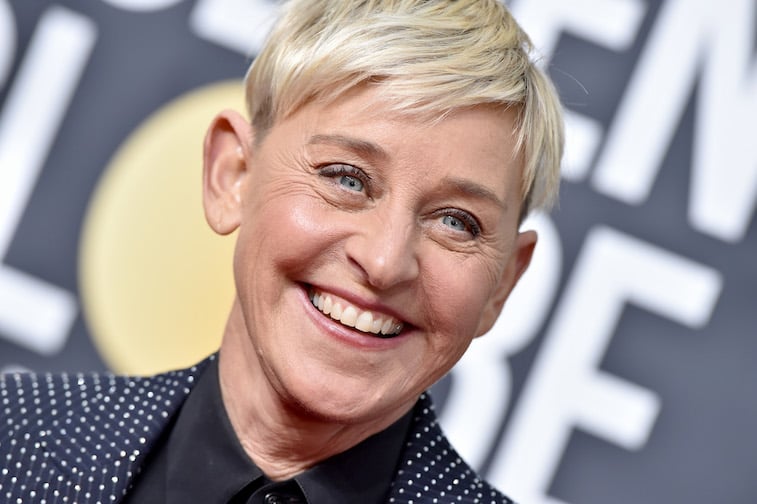 Ellen DeGeneres' history with getting pulled over by the police
DeGeneres appeared on Jimmy Kimmel Live! when she shared her history of getting pulled over by the police for speeding. The talk show hostess shared a story about how she was pulled over once, and the cop didn't recognize who she was until she was asked to hand over her license. The officer was shocked to realize who he pulled over.
Instead of giving DeGeneres a ticket, he gave her a thank you note for all of the good she does for society.
That hasn't been the only time DeGeneres's fame has gotten her out of a speeding ticket. The popular celebrity told another story of a time she was pulled over for speeding. Unlike the previous time, this officer immediately recognized the famous celebrity.
In this case, all that the officer requested was a selfie before letting her go without any consequences. DeGeneres joked that now since she has shared all of these stories with the public that her days of getting away scot-free when it comes to speeding are probably over.
Ellen DeGeneres loves to drive
Fans can't help but laugh at the fact that DeGeneres wouldn't have to worry about speeding or tickets if she had a driver. Certainly, a celebrity of her stature could afford one, but money and accessibility isn't the issue. DeGeneres' fans and the public are sometimes surprised to see DeGeneres driving herself around.
So many of Hollywood's famous celebrities hire drivers to help manage their daily lives and famous lifestyles. However, that isn't the case for DeGeneres. When chatting with Kimmel during her appearance on his show she spoke about how she hates getting driven around.
DeGeneres's love for driving, unfortunately, is what can sometimes lead to her speeding sagas. However, that isn't the only thing that results from her love to drive. Take a closer look at some of the most impressive cars DeGeneres has in her garage.
What are some of the cars that Ellen DeGeneres has in her garage?
DeGeneres has only been very candid about her interest in automobiles. In the past, she has been known to incorporate car-related segments into her talk show. Many fans can fondly recall the episode she shared a segment from the Porsche Experience Center located in Los Angeles.
Though DeGeneres' love for cars is no secret, the public may still be shocked to find out just how many cars this popular star owns. A Ferrari California, Porsche 993, and Porsche Panamera are just a few of the impressive models DeGeneres owns.
Over the many years, the world has gotten to know DeGeneres through her talk show and her comedic antics. What fans may just be realizing is that they might not know everything about this popular celebrity. DeGeneres' love for speeding and cars may have come at a shock for some, but her interests in cars and driving go way back. Fans and the public got a good laugh at DeGeneres' stories when it came to speeding, but hopefully, the star won't have any speeding trouble anytime soon.