Ellen DeGeneres' Celebrity Support Draws Suspicion From Critics
Ellen DeGeneres' reputation is in a free fall, and considering how respected the talk show host once was, she has a long way to drop. But even amid serious allegations, DeGeneres' celebrity friends are eager to support her. Stars like Katy Perry and Kevin Hart rushed to her defense. Too bad the public isn't going along. 
Allegations against Ellen DeGeneres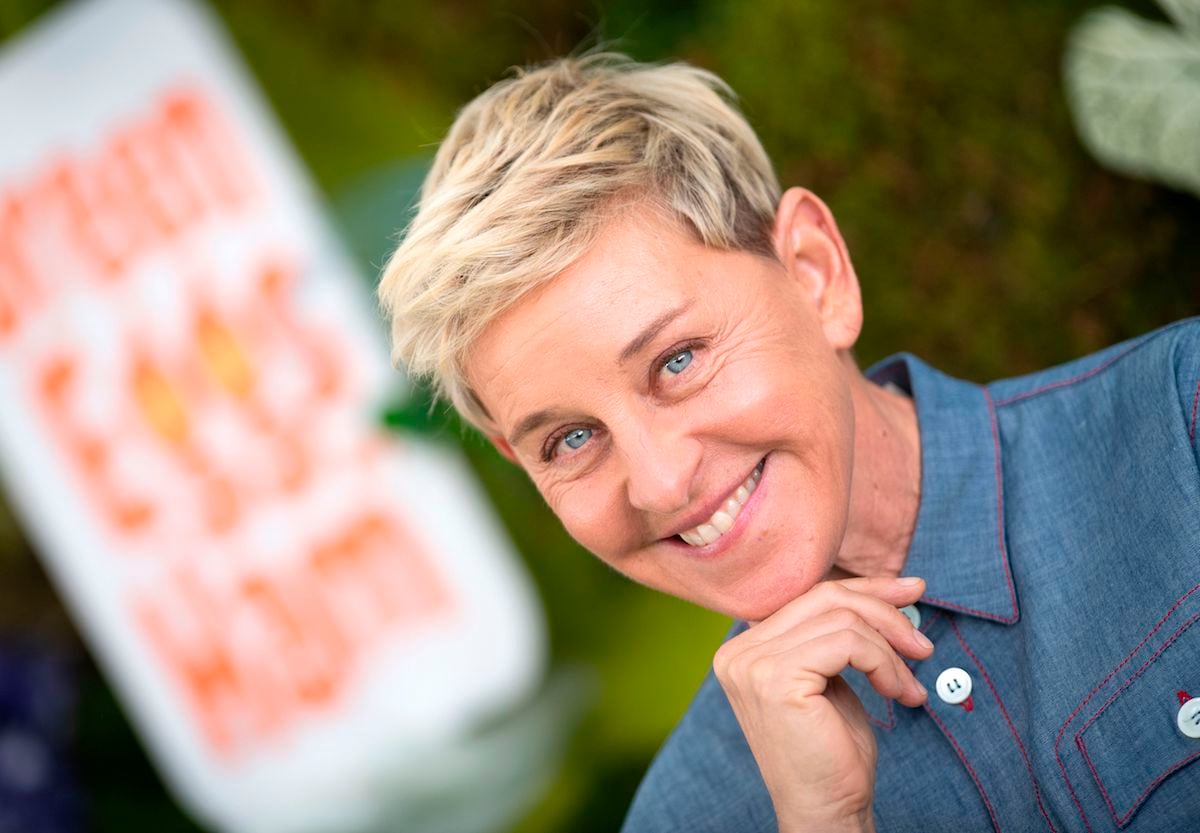 RELATED: Is Ellen DeGeneres Mean? Her Jokes At Sofia Vergara's Expense Would Suggest So
DeGeneres has been the host of The Ellen DeGeneres Show since 2003, and was generally believed to be a kind, and loving person. She gained public support after coming out as a lesbian in 1997, and has since been touted as a hero to the LGBTQ+ community. Her personal motto is "Be Kind," and she's donated extensively to those in need. 
Unfortunately, her loving reputation may have all been part of the show. In mid-July, BuzzFeed published an article which claimed that The Ellen DeGeneres Show was a toxic work environment. The piece included multiple statements from former employees who claimed to have been treated unfairly. They described an atmosphere of racism, fear, and intimidation.
"I think it is a lot of smoke and mirrors when it comes to the show's brand," said one former employee. "They pull on people's heartstrings; they do know that's going to get likes and what people are going to go for, which is a positive message. But that's not always reality."
After the piece was published, more people came forward with terrible stories about the way they were treated on-set, or by DeGeneres herself. In fact, it seems that tension around her brand has been building for months.
In March, comedian Kevin T. Porter asked Twitter for "the most insane stories you've heard about Ellen [DeGeneres] being mean." He received thousands of comments and stories in reply. 
"Working for her, I was instructed that I can't look her in the eye and never ever say hi to her first," one person wrote in response to Porter's tweet. "'But don't worry, she definitely won't be saying hi to you in the first place.' She creates the most toxic environment for her staff."
Celebrities come to Ellen DeGeneres' defense
While horror stories around DeGeneres increased exponentially, many of the talk show host's A-list friends came out in her support. Ashton Kutcher, Katy Perry, Kevin Hart, Diane Keaton, Jay Leno, and controversial music manager Scooter Braun are some of the celebrities who posted supportive messages about DeGeneres on their social media accounts. 
"I know I can't speak for anyone else's experience besides my own but I want to acknowledge that I have only ever had positive takeaways from my time with Ellen & on the @theellenshow…" Perry wrote as part of a series of tweets defending DeGeneres.
But even with Hollywood endorsement, the public wasn't jumping to forgive DeGeneres.
Critics aren't buying celebrity support for Ellen DeGeneres
Most of the celebrities who tweeted in support received a wave of backlash. Fans rightly pointed out that the treatment a celebrity, or guest, receives on the show isn't going to be the same as someone who works for her.
One person responded to Perry's tweet with a suggested edit, crossing everything out except the words, "I can't speak for anyone else's experience besides my own."
Leno supported DeGeneres because of her charity donations. "…The Ellen I know has raised over $125 million dollars for charity and has always been a kind and decent person. I fully support her," he tweeted.
Fans found his comments laughable. Just because someone donates money, doesn't mean they're a good person, especially when DeGeneres is one of the highest paid celebrities in the world.
The talk show host herself promoted Leno's tweet with sarcasm, writing "It is normal that Jay Leno knows exactly how much money I have raised for charity. Thanks Jay!"
Actually, it's pretty normal considering anyone can find out that information with a simple Google search. But that wasn't the only problem the public had with Leno's tweet. One woman claimed Leno may have even received that information from a digital campaign packet.
"As someone who does digital strategy, I can recognize a digital campaign when I see one. These fools received an "I Love Ellen" toolkit via google drive full of tweets they could copy and paste and here we are…" @KiaSpeaks tweeted.
According to Dummies, digital marketing campaigns include "coordinated actions intended to achieve a specific business goal." They are often given out by businesses or promotion companies of any kind, including celebrity promotion. So, it's highly possible that DeGeneres' team sent out a packet to help repair her reputation. But of course, we'll never know for sure.
One thing is certain, fans aren't falling for celebrity endorsment of DeGeneres. There are just too many stories of bad behavior from her, and her senior staff, to brush under the rug anymore. We may never see DeGeneres return to her elevated position.