Ellen DeGeneres Confessed Why She Doesn't Want Kids: 'It Seems Long-Term'
Ellen DeGeneres is one of the most successful performers — here's why she doesn't want kids.
Some celebrities can't seem to get enough of their children and the parenting life. However, on the opposite end of the spectrum, there are celebrities who are also well-known for their dedication and commitment to not having children as well. Take a closer look at some of the famous individuals who have chosen this path and what Ellen DeGeneres confessed about her decision to not be a mom.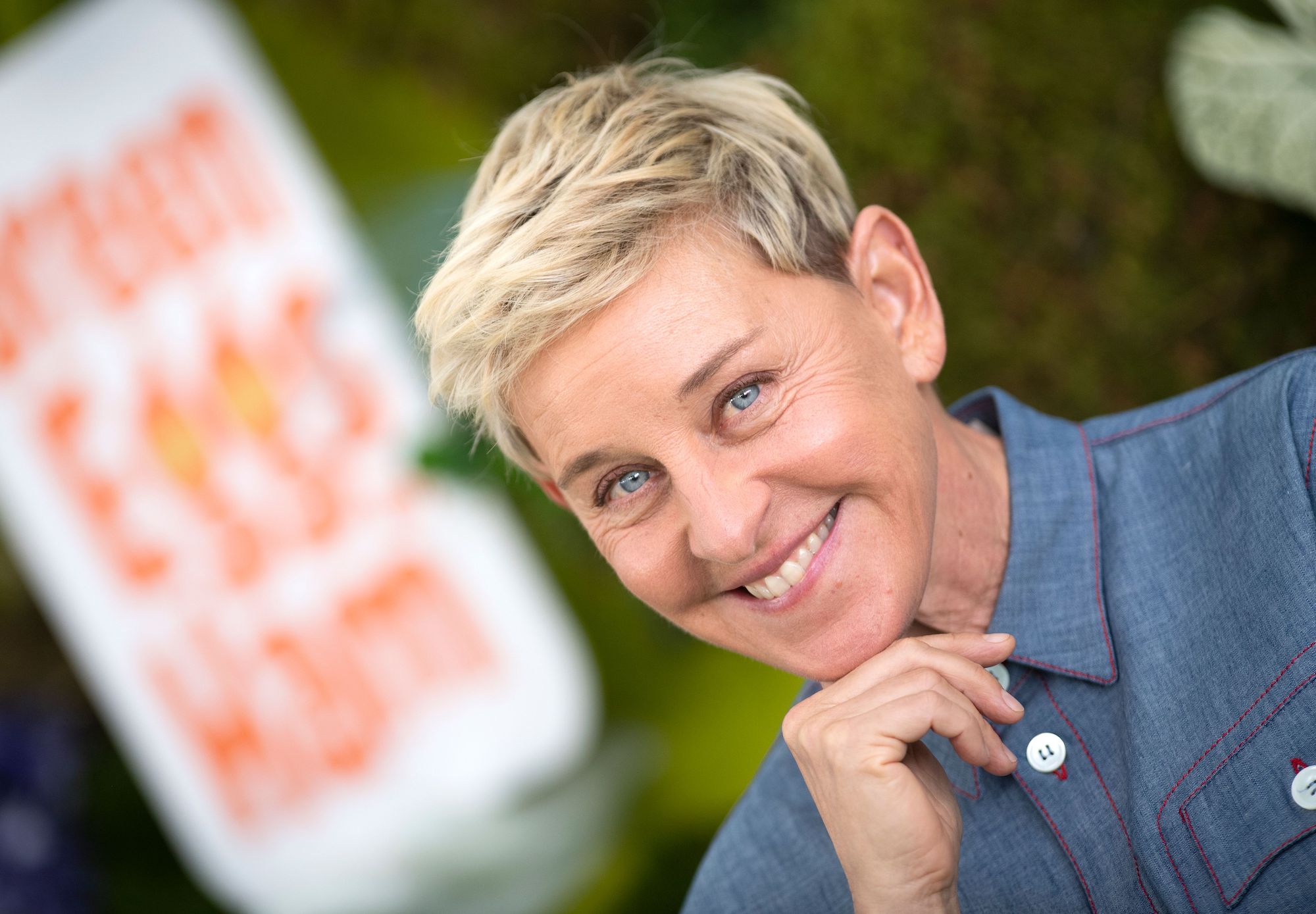 Celebrities who have decided to not have kids 
The idea of marriage and children being the end all and be all is no more. As the times have changed, so have people's perspectives. There are quite a few celebrities whose fans and followers admire them for choosing to live a child-free life. 
Seth Rogen, a popular comedic actor, is one of the many celebrities who have embraced the idea of not having children. As People highlighted, for Rogen, it's all about the work. Simply put, having children would mean less time for Rogen's busy agenda. Rogen's wife, Lauren Miller, of course, is on the same page as her husband.
Miley Cyrus is another celebrity who has denounced the traditional path that is often expected of so many women. In the singers' eyes, the world is not in good enough shape for another generation. In addition, Oprah Winfrey has always been open and candid about her decision to not have babies, and she has shared that the Leadership Academy for Girls in South Africa, in a way, has filled that role for her.
Winfrey hasn't been the only popular television show host in the spotlight regarding her decision to be a parent. DeGeneres is another Hollywood favorite who has decided not to be a mom, and her reasoning may surprise some people. 
Ellen DeGeneres' career and personal life
DeGeneres' fans and followers know her best from her daytime talk show, The Ellen Show. The talk show began premiering in 2003, and it didn't take people long to take to DeGeneres' quirky yet charismatic personality. In 2017 her new show, Ellen's Game of Games premiered on NBC.
The celebrity's success and fame have skyrocketed over the years, but the star's personal life has also frequently been in the spotlight. DeGeneres was one of the first women celebrities to publicly and openly come out as gay in the 1990s. Since then, DeGeneres married Portia De Rossi in 2008 and have been happily together ever since. 
Ellen DeGeneres confessed why she doesn't want kids 
DeGeneres has been working on The Ellen Show for almost two decades, but, apparently, kids are too much of a commitment for the celebrity. The long-term factor is what DeGeneres seems to dislike most about the idea of being a parent. During an interview with Today, DeGeneres explained:
"… It seems long-term … It seems like a commitment that you have to stick with. And I just don't know if I can — it's too risky. Like, what if I don't like the kid? What if it turns out that it's not as cute as I wanted, or as talented? I'm going to compare it to all these kids that I have on the show that are so smart and so funny."
Though she seems to get along with and enjoy kids, DeGeneres would still never have any of her own.