Ellen DeGeneres Desperately Tried to Get Beyoncé to Follow Her On Instagram But Failed
Ellen DeGeneres is one of the most popular celebrities on Instagram, with nearly 100 million people following her as of writing. She can count everyone from fans to top industry figures among those locked in to her account, where she posts a variety of unique and engaging content. But one person not following her is Beyoncé.
Of course, that's not exactly surprising given Beyoncé's limited social media presence. But DeGeneres really wants a follow from the Grammy-winning icon. At one point, she even launched a campaign full of tricks and gimmicks in her mission to get a follow-back from Beyoncé.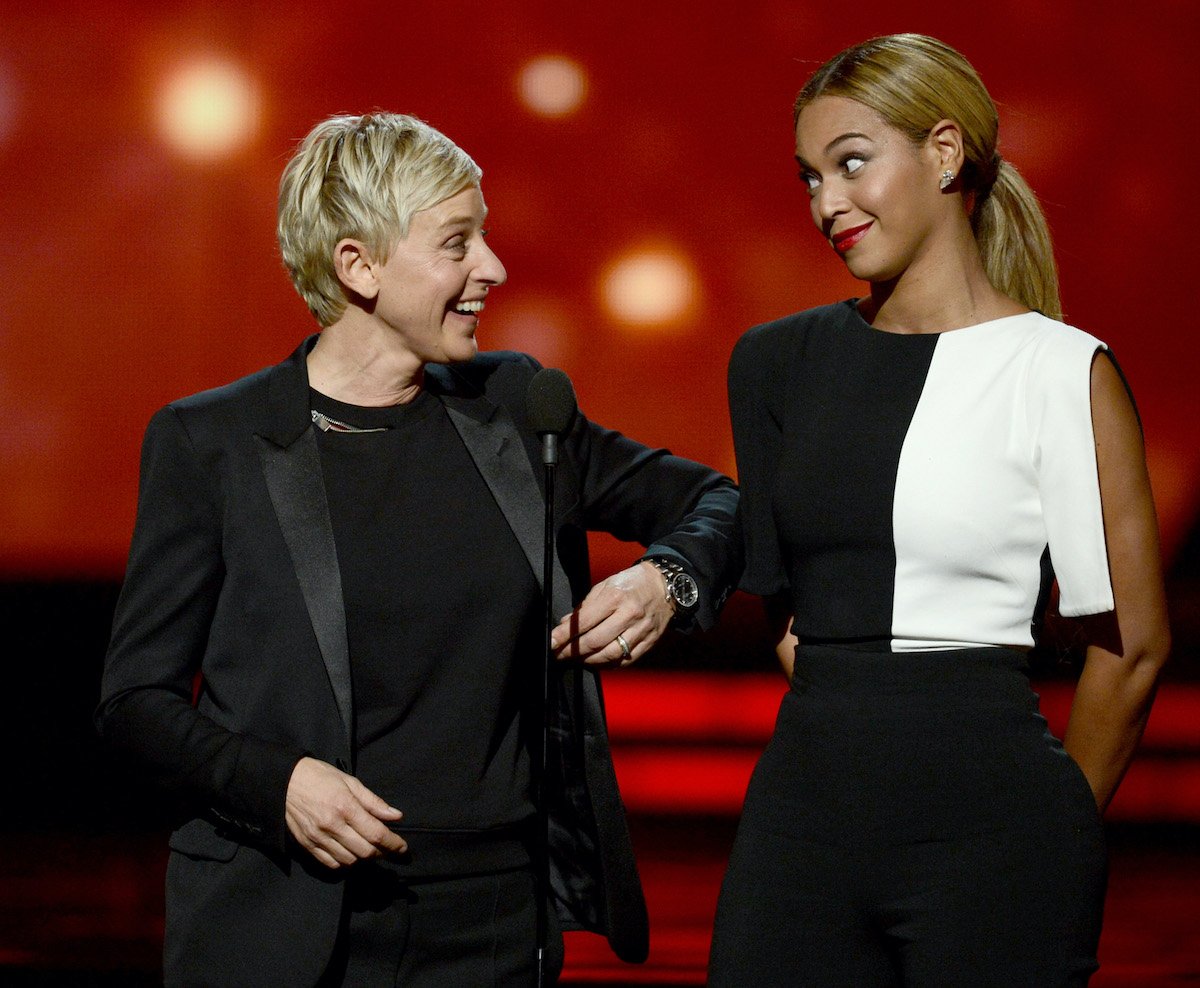 Inside Ellen DeGeneres' Instagram world
DeGeneres has been on Instagram since 2012. As she tailored the page, she started following different accounts, including Beyoncé's. Realizing the singer did not follow her or anyone else, DeGeneres pledged to change that.
"Now I have a new goal in life: I want to become the one person that Beyoncé follows," she said on an episode of The Ellen DeGeneres Show, according to iHeartRadio. "I didn't think it was gonna get to this point. I signed up for Instagram and I was just kinda fooling around."
"I just thought I'll follow Taylor Swift, Justin Bieber, baby goats… just kid stuff. And then I started following a Kardashian here, a Kardashian there, and obviously that led to the Jenners. And then I got into the harder stuff. Food, cats, Beyoncé," she continued.
Her attempts to get Beyoncé to follow her back were strong
As DeGeneres moved forward in her goal of earning a follow-back from Beyoncé, she pulled out all the stops.
She first got her audience to dance to Beyoncé's "Single Ladies" track in hopes that it would catch her attention and get her to follow DeGeneres back. Then she started doing things like posting billboards asking for a follow-back and mimicking her social media posts.
"Follow me, @Beyonce. Follow me! We're just… like… so alike," she captioned an Instagram post that copied the design of one of Beyoncé's pictures.
In total, she shared more than a half-dozen social media posts requesting to be added to Beyoncé's following list.
But nothing worked
Despite her efforts, it appears that Beyoncé never did follow DeGeneres back on Instagram. Even years later, she's still not following anyone — not even her parents or her sister Solange.
Rather than consuming content, Beyoncé seemingly prefers to create it. She typically only uses her account to share updates with her fans, whether she's promoting a project, celebrating a milestone, or sharing information about one of the many causes she supports.
But for what it's worth, despite not following DeGeneres back, Beyoncé once told the TV host that she was a "big fan." She also made sure DeGeneres got some clothes from one of her Ivy Park x Adidas collections in 2020, which she showed off on her Instagram. "I love it Beyoncé. Thank you so much," she said.