Ellen DeGeneres Is Ending Her Show and This 'Floribama Shore' Star Has 1 Request
Find out what one 'Floribama Shore' star wants Ellen DeGeneres to do before her show ends for good.
The Ellen DeGeneres Show first aired on Sept. 8, 2003. Now, nearly 20 years later, Ellen DeGeneres is moving on. But before the Finding Nemo star leaves her daytime talk show, one of the roommates from MTV's Floribama Shore has a special request.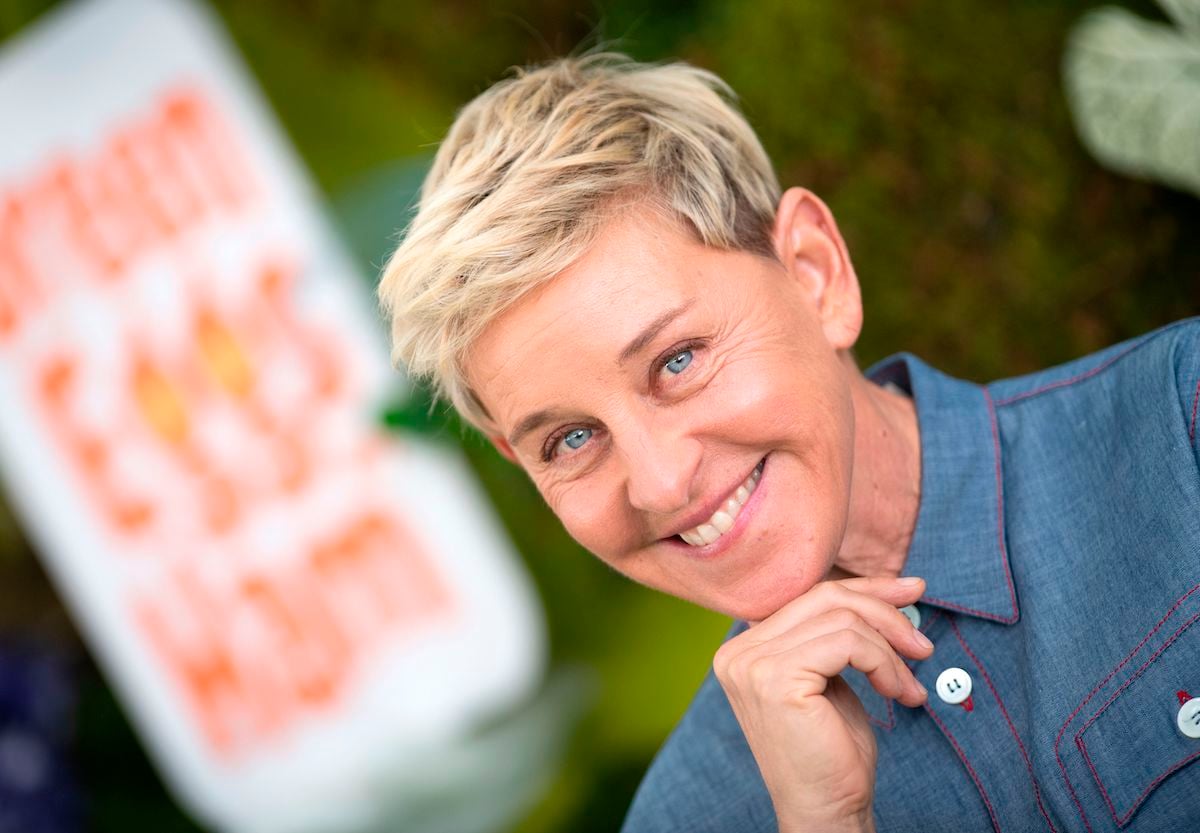 'The Ellen DeGeneres Show' will end in 2022
The comedian has been in headlines since fans caught wind of the toxic workplace DeGeneres allegedly allows. When she learned details regarding her employee's treatment, DeGeneres issued a statement at the beginning of season 18. 
"I learned that things happen here that never should have happened," the host said. "I take that very seriously. And I want to say I am so sorry to the people who were affected." 
Now, the "Be Kind" host has announced her show will end after the upcoming 19th season. The decision to end The Ellen DeGeneres Show was spawned years earlier and reportedly isn't a result of the toxic workplace allegations. 
Throughout her career as a talk show host, DeGeneres has done more than 3,000 shows and interviewed some 2,400 celebrities. Many fans will miss seeing DeGeneres on their television screens, including one cast member from Floribama Shore. 
Ellen DeGeneres needs 'something new'
After learning The Ellen DeGeneres Show was coming to an end, many fans were curious about DeGeneres' next move. "When you're a creative person, you constantly need to be challenged — and as great as this show is, and as fun as it is, it's just not a challenge anymore," DeGeneres told The Hollywood Reporter. 
As DeGeneres stated in her season 18 monologue, she had plans to end the show after season 16. "[The network] wanted to sign for four more years and I said I'd sign for maybe for one," she explained. After a back and forth regarding more commitment, DeGeneres agreed to three more years. 
"That's been the plan all along," she concluded. "Everybody kept saying, even when I signed, 'You know, that's going to be 19, don't you want to just go to 20? It's a good number.' So is 19."
DeGeneres will sit down with Oprah Winfrey on May 13 to further discuss her exit from the show. Hopefully she'll give fans more clarity regarding what's next.
'Floribama Shore' cast member Codi Butts asks Ellen DeGeneres to be on the show
Throughout her lengthy career as a talk show host, DeGeneres has interviewed dozens of MTV celebrities. But one group of people she has yet to sit down with is the cast of Floribama Shore. Codi Butts wants to change that before The Ellen DeGeneres Show comes to an end in season 19. 
RELATED: 'Floribama Shore': Codi Butts' Twitter Rant Explained
Related post url: 
"No please no," Butts replied to the news of DeGeneres' latest career move. "I love you and your show, please say it ain't so [and] I watch your show everyday. I want to meet you and be on your show so bad." Butts requested he and his Floribama Shore cast be invited to "come hang out and be on the show" with DeGeneres before it ends next year.
It's unclear if DeGeneres or her producers saw Butts' request. Will the cast of Floribama Shore be interviewed on The Ellen DeGeneres Show before it ends for good? Stay tuned to Showbiz Cheat Sheet to find out.