Ellen Degeneres Once Forced Britney Spears to Steal From a Mall on 'The Ellen Degeneres Show'
The controversy surrounding The Ellen Degeneres Show unfolds more and more each day. Prior guests and employees are coming forward to describe how they felt uncomfortable on the show. The latest interaction to resurface involved when Ellen Degeneres forced Britney Spears to steal from a mall during a segment.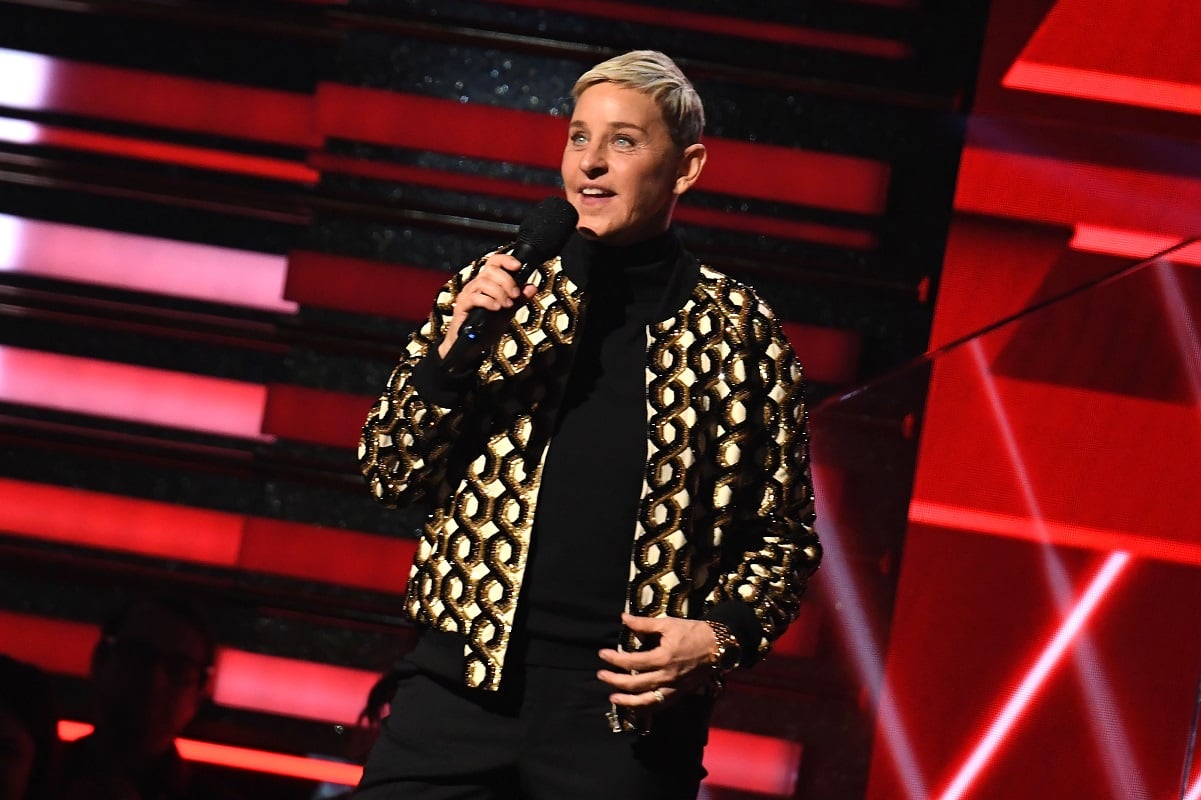 Ellen Degeneres took Britney Spears to a local mall to show off their celebrity status
"One of the best things about hosting this show is that I get to bring joy and laughter to the world," Ellen Degeneres began during the segment. "But the second best thing is that it makes me very, very rich."
The host, under fire for a toxic work environment, took Britney Spears to a local mall to show off what it is like to be a celebrity.
"I wanted to take advantage of the celebrity lifestyle with one of my famous friends, so I called up Britney spears, and I took her to the Westfield Fashion Square Mall," Degeneres explained. "I told her we could do whatever we wanted because we are famous. Here's what happened."
The segment begins with Spears driving the car, while the host directs her to park illegally. 
"I believe that you are a huge celebrity," Degeneres tells Spears. "Just run the stop sign. Who cares. Just park right there. You need to take advantage of your celebrity status."
Degeneres forces Spears to go up the wrong escalator in the mall
When the duo walks into the mall, they begin by kicking a punching bag. Degeneres explains that they are celebrities who need to take their anger out. Then the host suggests that they go up the down escalator.
"Are you serious?" Spears asks during The Ellen Degeneres Show. "Oh, my God. It's scary, Ellen," the singer yells as she chases Degeneres up the escalator in her heels. 
The singer-songwriter is visibly upset as she follows the talk show host up the escalator the wrong way. 
Ellen Degeneres forced Britney Spears to steal from the mall multiple times
Once the pair gets up the escalator, Spears tries on a suit jacket. 
"So, this will be a 100% discount because she's a celebrity?" Degeneres asks the sales representative of the store.
The employee responds, "That'll work." Then the pair walk out of the store. As Spears leaves, the security alarms begin going off, but Degeneres encourages the actor to keep going. 
Later on in the segment, Spears comments on a cute bag, and Degeneres tells her to steal it.
"Take it. You can have it. She's a celebrity, it's OK," Degeneres tells the store employee. 
Spears worries that she's stealing the bag, but Degeneres assures her that she's not stealing because she's a celebrity. 
Throughout the rest of the mall segment, Spears walks around with the new purse.