Ellen DeGeneres' Home Burglarized Amid 'Toxic Work Environment' Claims and Fans Aren't Sympathetic
On July 23, reports surfaced that talk show host, Ellen Degeneres and her wife, Portia de Rossi, were the victims of a home burglary. This news comes as employees from The Ellen DeGeneres Show alleged a toxic work environment. Here's what we know on both accounts, and how fans have responded. Ellen DeGeneres' home became …
On July 23, reports surfaced that talk show host, Ellen Degeneres and her wife, Portia de Rossi, were the victims of a home burglary. This news comes as employees from The Ellen DeGeneres Show alleged a toxic work environment. Here's what we know on both accounts, and how fans have responded.
Ellen DeGeneres' home became the target of thieves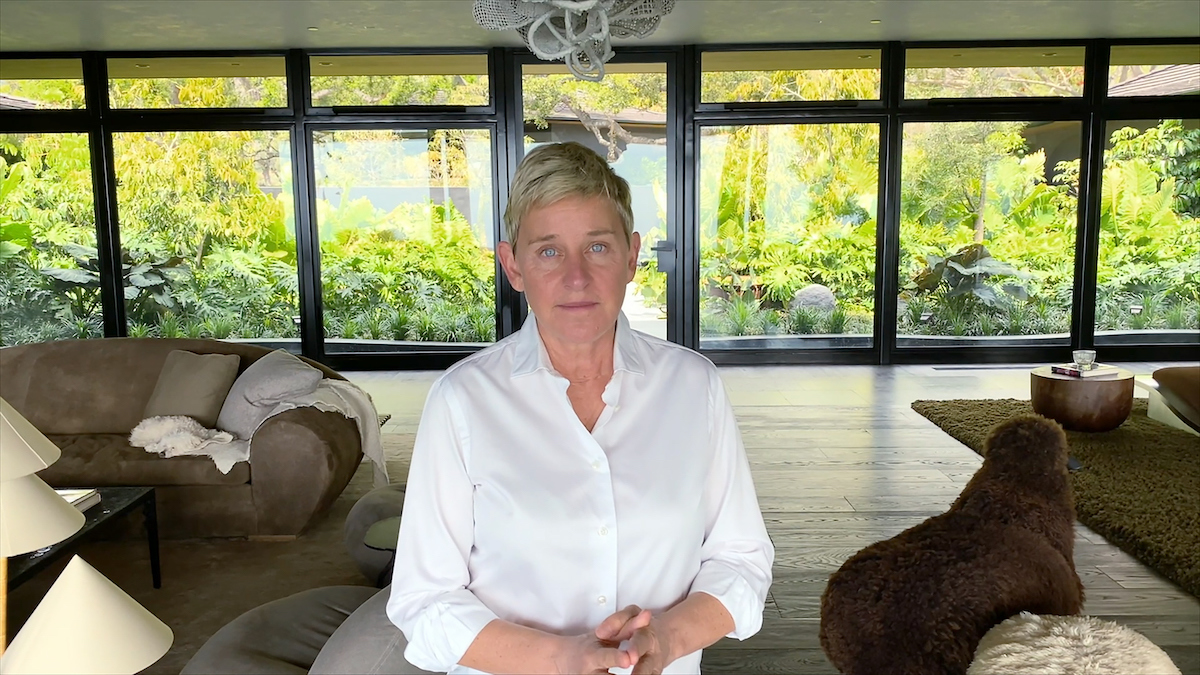 On Thursday, July 23, The Santa Barbara County Sherriff's Office stated in a press release that Ellen DeGeneres and Portia de Rossi's Montecito home was burglarized on July 4.
"The residence appears to have been targeted due to the victim's celebrity status," the release says. "The exact description of the items that were taken is not available for release, but they are described as high-value jewelry and watches."
Authorities, forensics technicians, and detectives will conduct an "extensive and ongoing" investigation. They are in contact with other law enforcement agencies to determine" if the incident is "related to additional recent celebrity home burglaries."
According to TMZ, DeGeneres bought the $27 million home in 2019. At this point, neither DeGeneres or Rossi have made a statement about the break-in.
Producers responded to 'toxic work environment' complaints
DeGeneres' name has been in the headlines a lot, lately. This is mostly due to employee complaints regarding the work environment on the set of The Ellen DeGeneres Show.
According to 10 former employees who anonymously spoke with Buzzfeed News, behaviors behind-the-scenes included: termination after taking medical leave or bereavement days, racial comments and actions, and overall "toxic work experience."
Rumors about DeGeneres' demeanor and professionalism have come under fire before. Aside from comedian Kevin T. Porter's Twitter thread, Variety released a report in April 2020 highlighting more distressing details. A former bodyguard also shared his "demeaning" experience with the star, via Fox News.
Amid the ever-growing reports of workplace toxicity, Buzzfeed revealed that executive producers held an all-staff meeting over Zoom to address the allegations and low morale."
"I think it is a lot of smoke and mirrors when it comes to the show's brand," a former employee told Buzzfeed. "They pull on people's heartstrings; they do know that's going to get likes and what people are going to go for, which is a positive message. But that's not always reality."
Executive producers for The Ellen Degeneres Show, Mary Connelly, Ed Glavin, and Andy Lassner, released a joint statement.
Over the course of nearly two decades, 3,000 episodes, and employing over 1000 staff members, we have strived to create an open, safe, and inclusive work environment. We are truly heartbroken and sorry to learn that even one person in our production family has had a negative experience.

It's not who we are and not who we strive to be, and not the mission Ellen has set for us. For the record, the day to day responsibility of the Ellen show is completely on us. We take all of this very seriously and we realize, as many in the world are learning, that we need to do better, are committed to do better, and we will do better.

Entertainment Tonight
Fans aren't sympathetic to DeGeneres' home burglary after employee allegations
With ongoing commentary about working on The Ellen DeGeneres Show, plenty of people have opinions.
"Cancel the show," one person commented on Instagram. "Be nicer to your staff! Racist stuff going around!" another added.
There's quite a bit of love loss with DeGeneres, whatever the reason.
Quite a few comments — on all social media platforms — have to do with conspiracy theories. Some claim that DeGeneres and other Hollywood celebrities are on house arrest for sex-trafficking. This theory was fact-checked and proven untrue, according to USA Today.
That said, a source told Us Weekly, Degeneres is trying to navigate the swirling rumors.
"Ellen is at the end of her rope. She thought this was all just sour grapes from a few haters," the source said. "But it's not a passing thing — the hits just keep coming."
As far as DeGeneres, she has not spoken on this issue, either. If more news comes to light, we'll keep you posted.