Ellen DeGeneres Is Not the Only Celebrity Fans Claim Don't Allow You To Look Them in the Eyes
Ellen DeGeneres has been making headlines in recent weeks for all the wrong reasons. A number of former staffers have come forward with horror stories from their time working on The Ellen DeGeneres Show. Some have accused producers – who have since been fired – of sexual misconduct. Others have shared stories of racism and made accusations that the show is a toxic work environment. One common story is that DeGeneres doesn't allow anyone to look her in the eyes. But she isn't the only celebrity to be accused of such behavior.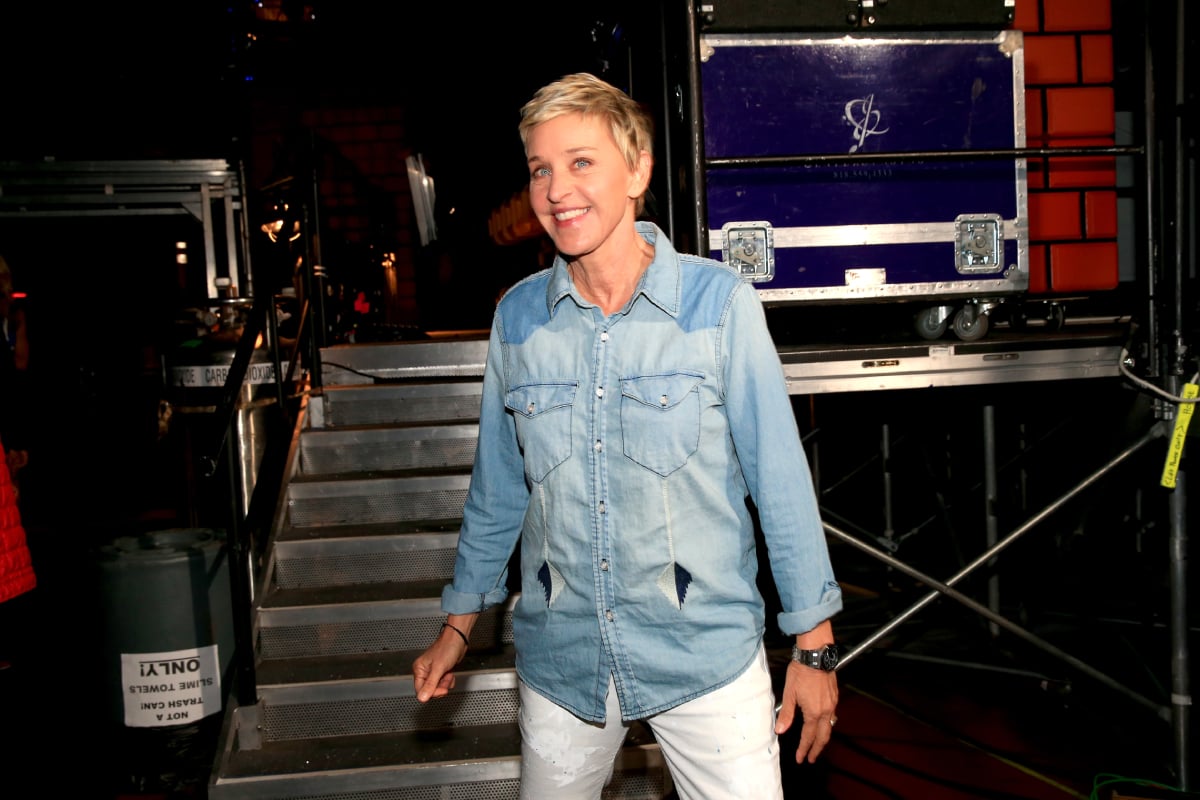 Ellen DeGeneres says she doesn't know how the rumor started
According to Page Six, DeGeneres has no clue where the no-eye-contact rumor came from on the set of her talk show. During a recent Zoom call with her staff, she addressed the rumored rule and called it "insane."
"I don't know where it started," said the 62-year-old. "Please talk to me. Look me in the eye. It's crazy, just not true, I don't know how it started. [It's] not who I am."
However, Neil Breen – a former producer at Australia's Today show – says that DeGeneres' staff made some "bizarre" demands when she appeared on the show in 2013. Breen says that DeGeneres' staff told him that the comedian would "come in, she'll sit down, she'll talk to Richard, and then Ellen will leave."
"And I sort of said, 'I can't look at her?' I found the whole thing bizarre," recalled Breen.
Insiders say that DeGeneres plans to make changes in the upcoming season and plans to interact with her staff more.
Hollywood agents claim the celebrity no-eye-contact rule is a myth
Rumors have swirled for years about certain A-listers forbidding others on set to look them in the eye. As E! Online points out, both Tom Cruise and Sylvester Stallone names have repeatedly come up.
However, getting the celebrity or anyone on their team to admit to something like a no-eye-contact rule isn't easy. Most Hollywood agents and managers will say that the rule is a myth.
"I have never personally encountered any celebrity who requires that employees, stagehands, extras, etc., do not look them in the eye or address them directly," said Hollywood manager Thomas Ingrassia.
He added that there are certainly some celebrities who are "paranoid that way." But, he insisted that for the most part the rumor simply wasn't true.
The accusations against DeGeneres have been a hot topic over the summer. But, those stories have been making their rounds for years. And, they come from a number of different sources. Managers and agents may call it a "myth." But, in some cases the stories appear to have merit.
The rumor is one of the most persistent in Hollywood
According to The New York Post, the no-eye-contact rumor is one of the most persistent in show business. There have been claims that both Barbra Streisand and Michael Jordan force hotel workers to face the wall when they are in a room.
One rumor claimed that Nicole Kidman wouldn't allow her makeup artist to make eye contact. Her ex-husband Tom Cruise reportedly didn't want any extras on the set of Magnolia to look him in the eye.
In 2011, The Smoking Gun released Katy Perry's tour rider. It featured a section that stipulated her chauffeur was "not to start a conversation with the client" or "stare" at her in the rearview mirror.
Jessica Alba once shared a story from when she had a small role on Beverly Hills 90210 in 1998. She said she was contractually forbidden from making eye contact with Tori Spelling and Luke Perry.
"You wouldn't be allowed to talk to them unless they spoke to you first," Alba said. "It was bizarre. But I guess that's what happens when you become a big star."