Ellen DeGeneres is 'Notoriously One of the Meanest People in Hollywood,' Comedian Claims
One podcast host recently wrote on Twitter that Ellen DeGeneres is "notoriously one of the meanest people in Hollywood."
Ellen DeGeneres, the host of the wildly popular Ellen DeGeneres Show, is known for encouraging her daytime talk show audience to "be kind." But many people who used to work for DeGeneres (or those who have just interacted with the comedian) didn't find her to be nice — at all. Is DeGeneres actually mean? One podcast host recently tweeted that she is "notoriously one of the meanest people in Hollywood" — and many of his commenters had examples.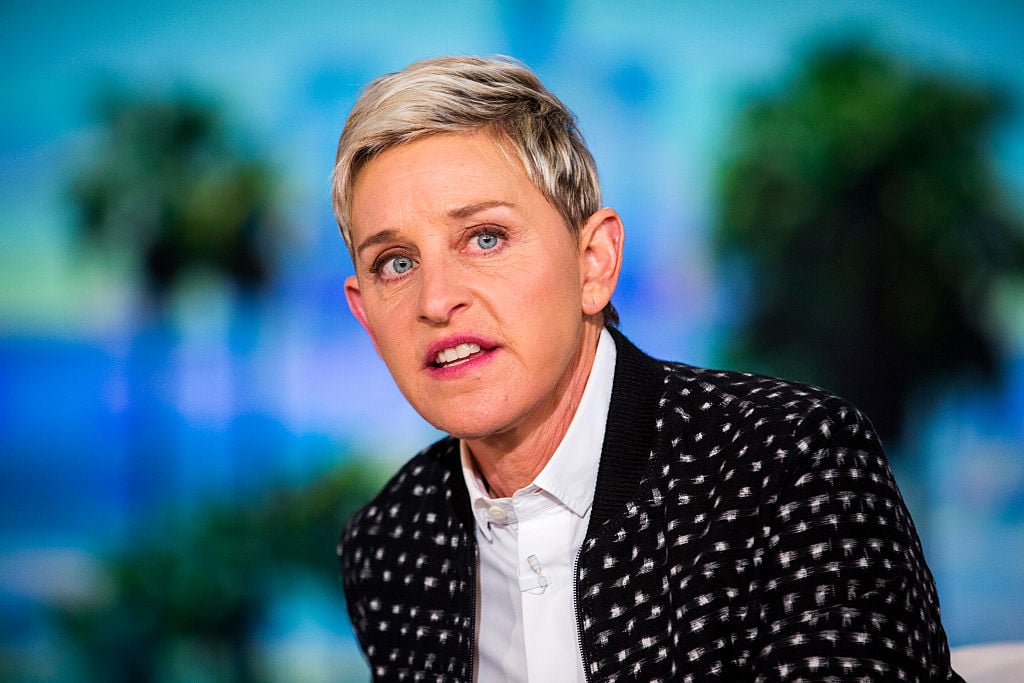 Comedian calls for stories about Ellen DeGeneres being mean on Twitter
Kevin T. Porter, a comedian and the co-host of podcasts Good Christian Fun, Inside Voices, Maisel Goys, and Gilmore Guys, recently started stirring the metaphorical pot on Twitter.
"Right now, we all need a little kindness," Porter tweeted. "You know, like Ellen Degeneres always talks about!" He continued:
She's also notoriously one of the meanest people alive. Respond to this with the most insane stories you've heard about Ellen being mean & I'll match every one w/ $2 to @LAFoodBank.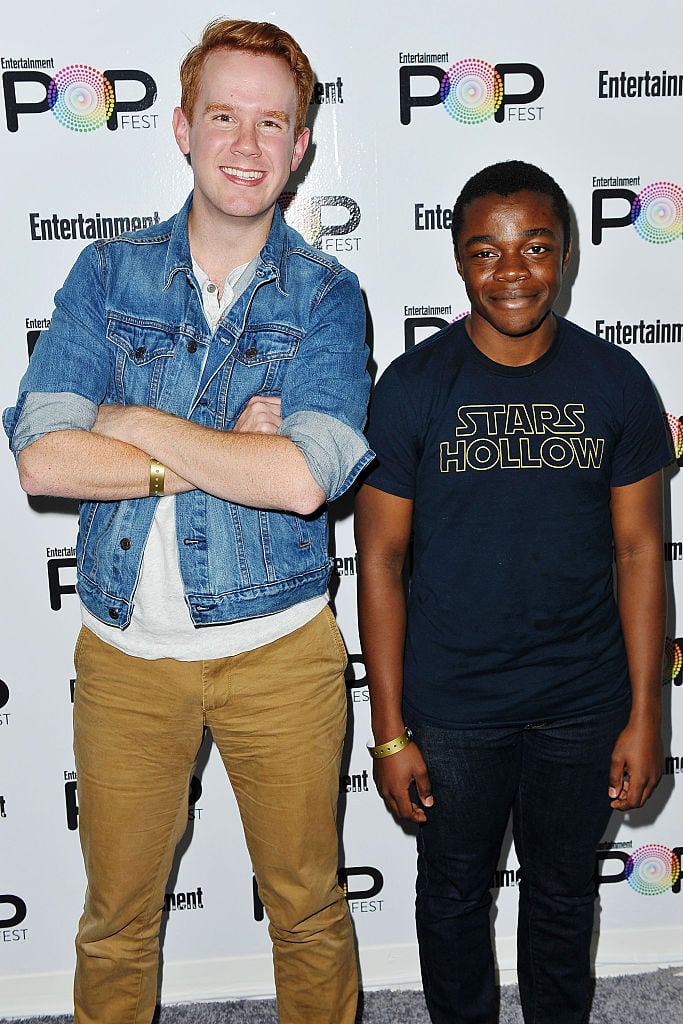 And boy, did the Twitter-verse have stories to share!
The tweets about working on 'The Ellen DeGeneres Show' came flooding in
One former server remembered:
"I worked @RealFoodDaily, served her & Porsha at brunch. She wrote a letter to the owner & complained about my chipped nail polish (not that it was on her plate but just that it was on my hand). I had worked till closing the night before & this was next morn, almost got me fired."
Others recalled their experiences, or experiences friends had, working for The Ellen DeGeneres Show. One tweeter remembered:
"After working for Ellen for over 5 years, close friend left to have baby, & found different job on a union network show (benefits etc), Ellen BEGGED her to return then fired her after 1 week, no reason given, and friend struggled for long time w new baby and no benefits etc."
Another rough story for DeGeneres came from this tweet:
"My sister worked for the Ellen Show for two years. This is from her: 'I saw Ellen in the hallways every day and would say hello and she never once said hello back. She wouldn't smile. She wouldn't even acknowledge me at all. For two seasons.'"
Writer/comedian Benjamin Siemon added to the Twitter thread as well, writing: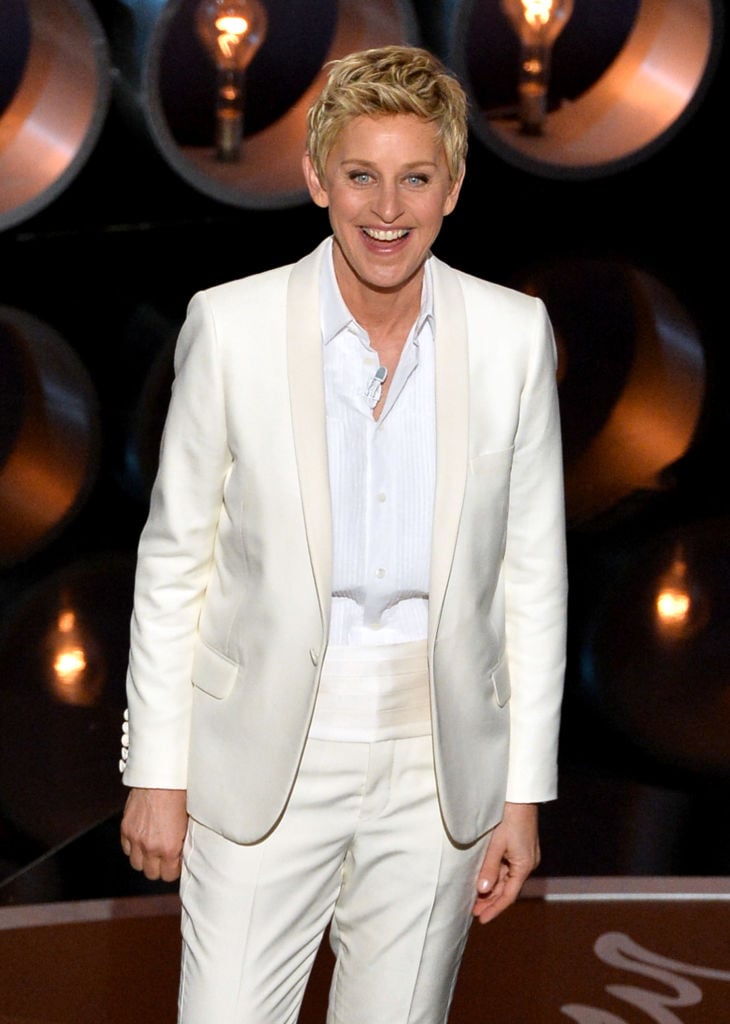 "A new staff member was told 'every day she picks someone different to really hate. It's not your fault, just suck it up for the day and she'll be mean to someone else the next day."
Other tweeters referenced writer, comedian, and My Favorite Murder host Karen Kilgariff. One person remembered:
"Karen Kilgariff was her head writer for 5 years until the writers' strike. When Karen wouldn't cross the picket line she was fired and Ellen never spoke to her again."
"That sucks, Karen rocks!" Porter responded.
Kevin T. Porter donates to food bank for DeGeneres tweets
Other tweeters only needed to point to The Ellen DeGeneres Show itself for examples of the host's lack of kindness.
"Ellen scares people??? With the things they are notoriously afraid of????? Everyday???? On live TV????" one person tweeted.
Porter's tweet ended up getting almost 2,000 replies.
"Well, this got out of hand!" Porter wrote on Twitter. "It's now hard to tell which stories are real or not, so I've rounded up to 300 and donated $600!"
The comedian concluded:
"If you can, please give to your local food banks because they are slammed right now … honestly, be kind, especially to those in the most vulnerable positions right now. But be TRULY kind. Don't settle for a cheap imitation."