Ellen DeGeneres Is the Latest Celebrity to Contract COVID-19, What This Means for the Show
As the coronavirus (COVID-19) pandemic continues to rage, more people are contracting the virus. In some ways, coronavirus has become an equalizer as celebrities and people who seem immune to some of the problems that plague normal people are subject to catching it. Several celebrities have caught the virus this year. Talk show host Ellen DeGeneres is the latest to come down with the virus.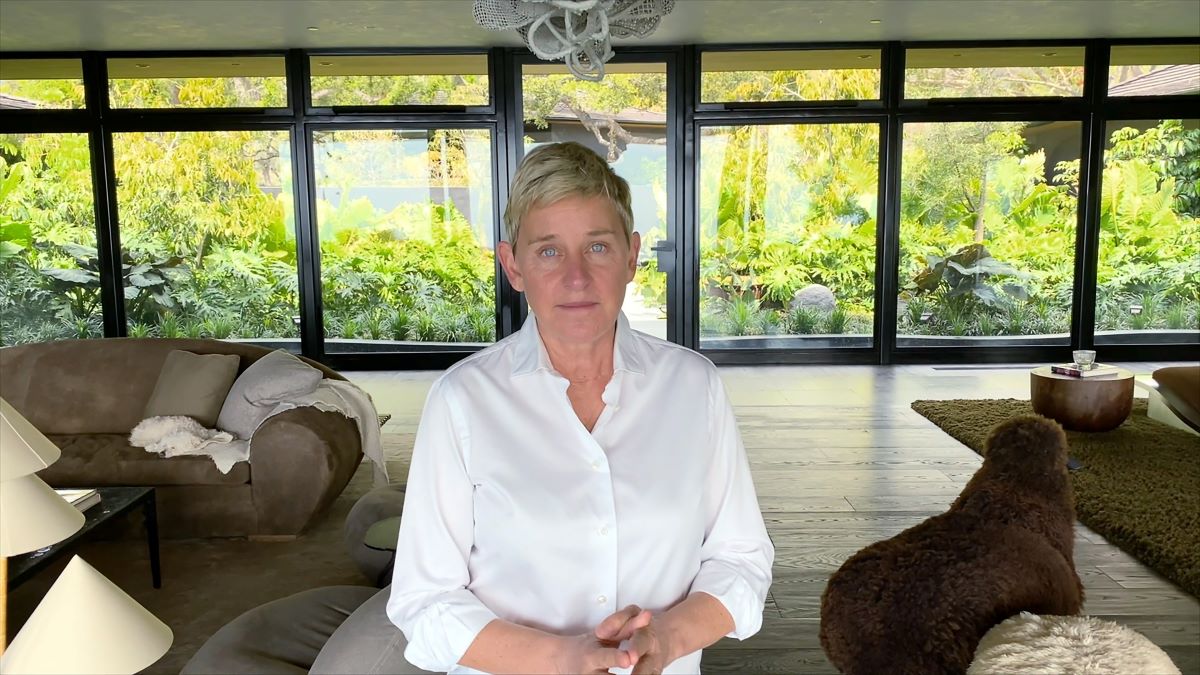 Ellen DeGeneres has COVID-19
Degeneres recently took to her social media pages to announce that she had tested positive.
"Hi everyone, I want to let you all know that I tested positive for Covid-19," she wrote. "Fortunately, I'm feeling fine right now. Anyone who has been in close contact with me has been notified, and I am following all proper CDC guidelines. I'll see you all again after the holidays. Please stay healthy and safe. Love, Ellen."
According to a statement sent to NPR, The Ellen DeGeneres Show has now been put on hold until January.
Who did Ellen see in person?
A lot of DeGeneres' guests during the pandemic have been virtual guests. However, there were a few people who she saw in person in the last two weeks. Justin Bieber, Dianne Keaton, Lil Nas X, Bryan Cranston, and Leslie Odom Jr. have all been in the studio with DeGeneres in the last two weeks. All of the guests have been distant from DeGeneres but that still does not rule out the possibility of contracting COVID.
What other celebrities have tested positive for COVID?
DeGeneres isn't the only talk show host to test positive.
 Cohost of The Talk ,Carrie Ann Inaba, also recently contracted the virus.
"As you can see, Carrie Ann is not here with us today," cohost Sheryl Underwood told the audience this week. "She found out this morning that she tested positive for COVID-19. Obviously, our thoughts are with her, we love her, and we're praying for a full recovery. And, out of an abundance of caution, Mrs. O will be doing the show from home today, even though she tested negative for the coronavirus."
Unlike DeGeneres, Inaba has been experiencing symptoms.
"I have a fever, bad cough, and lots of aches and pains and I just wanted to remind you all to stay vigilant because I am following all the protocols and have so many strict protocols in place and even then I caught it," she said in a video on Instagram.
"So just a friendly reminder to stay vigilant and take care of yourself," she continued. "Wear a mask, please, and wash your hands a lot. Just be extra, extra careful, because you don't want this. I'm taking good care of myself, so you don't worry about me. Take care and be safe."
Tom Hanks and his wife Rita Wilson were two of the first celebrities to publicly reveal their positive diagnosis. Khloé Kardashian, Kanye West, and Trey Songz also tested positive this year.
Kardashian also suffered from severe symptoms.
"Just found out that I do have corona," she said in a clip of Keeping Up With the Kardashians. "I have been in my room. It's gonna be fine, but it was really bad for a couple days." Her symptoms included vomiting, coughing, shaking, hot and cold flashes, and headaches.
Singer Jeremih was recently released from the ICU after battling COVID.