Ellen Degeneres May Have Lost Out on 'Friends' Reunion Special Amidst Recent Scandal
Fallout amid The Ellen DeGeneres Show scandal continues. DeGeneres hasn't been confirmed as host of the upcoming Friends reunion. But, it might be a moot point after Lisa Kudrow's recent remarks.
The 'Friends' reunion doesn't have a date yet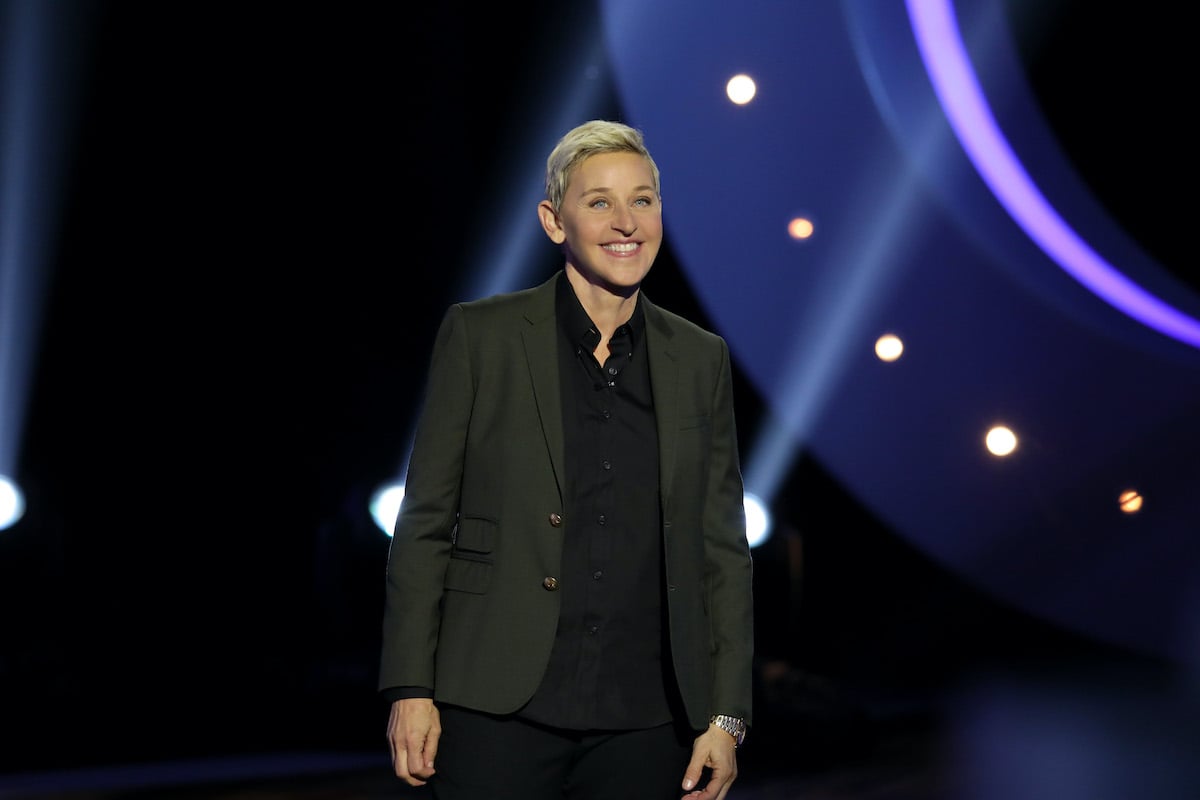 The highly anticipated Friends reunion is happening and the universe managed to get the stars to participate. The event — which was supposed to host a live studio audience — is set to happen on the original soundstage. The date was originally planned for May, then postponed.
Thanks to the coronavirus (COVID-19) pandemic, the entertainment industry is still catching up. Productions suddenly shut down in March leaving many to hold off on premiere dates and events.
"Unfortunately it's very sad that we had to move it again," Jennifer Aniston told Deadline last month. "It was, 'How do we do this with live audiences?' This is not a safe time. Period. That's the bottom line. It's not a safe time to do it."
"It's going to be super," she added. "I choose to see it as the glass is half-full that it got postponed. Look, we're not going anywhere. You're never going to get rid of Friends, sorry. You're stuck with us for life guys."
Fans have waited eons for the announcement of a reunion but HBO Max only just made it official in February.
"At first we thought shows will be delayed for a month or two at the most, and now it seems like it's going to be far longer than that," former WarnerMedia Entertainment and Direct-to-Consumer chairman Bob Greenblatt told Variety.
"We're holding out for being able to get this special done hopefully by the end of the summer if the stars align and hopefully we can get back into production."
He continued: "We do think there's a value to having a big, raucous live audience to experience these six great friends coming back together," he said. "And we didn't want to just suddenly do it on a web call with, you know, six squares and people shooting from their kitchens and bedrooms."
Ellen DeGenerous may not be involved after all
The talk show host hasn't addressed much — including rumors of her involvement in the Friends reunion. It may not matter anyway. Star Kudrow spoke with Andy Cohen on his SiriusXM show Radio Andy.
Cohen went straight in for the goods.
"Is there a host for that? Is Ellen — did I hear that Ellen DeGeneres was hosting the reunion?" he asked.
"Um, you may, I don't know," Kudrow responded. "I don't know that that's been decided."
Either Kudrow really doesn't know or DeGeneres' name has been eliminated from planning talks.
The state of 'The Ellen Show' is unclear
The Friends reunion is likely the last thing on the comedian's mind. As season 18 of The Ellen Show prepares to launch, echoes of toxic workplace allegations continue to circulate.
Conversations about DeGeneres, the show, and misconduct among higher-ups in the company surfaced in May through a viral tweet. Following that, former staff members spoke out about sexual misconduct from those three fired executives — who deny accusations — along with other workplace complaints.
DeGeneres apologized to her staff, fired three executive producers, and provided new benefits for employees but some say it's not enough.
In a previous statement, DeGeneres said all of this will be addressed during the premiere on Sept. 21.
"I can't wait to get back to work and back to our studio," she said, adding, "Yes, we're gonna talk about it."
The idea of DeGeneres as host for the Friends reunion sounded good before May, doesn't seem as though she currently tied to the project.