Ellen Degeneres Called 'Mean' Again After Former Bodyguard Speaks Out
Ellen Degeneres has been in hot water for the past few months. Amidst the coronavirus (COVID-19) pandemic, reports that she is a mean person have surfaced again and again. The trouble for Degeneres began when comedian, Kevin T. Porter promised to donate money for coronavirus relief for every anecdotal story people shared about the popular …
Ellen Degeneres has been in hot water for the past few months. Amidst the coronavirus (COVID-19) pandemic, reports that she is a mean person have surfaced again and again. The trouble for Degeneres began when comedian, Kevin T. Porter promised to donate money for coronavirus relief for every anecdotal story people shared about the popular talk show host being mean.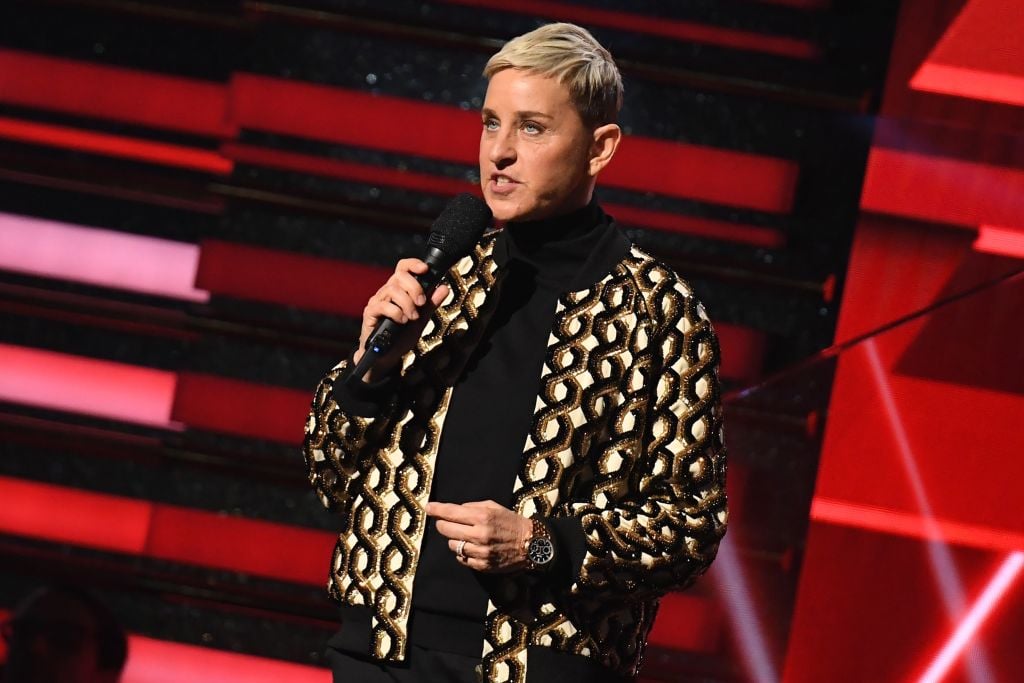 Amidst these stories, Degeneres also received flack for the way she was handling being in quarantine. Even fans of Degeneres felt that she was coming across as a little tone-deaf when she was complaining about being stuck inside her mansion. People were especially upset when she compared being in quarantine to being in prison. But, things got even worse when news broke that Degeneres was not treating her crew from The Ellen Degeneres Show properly.
The 'Ellen Degeneres Show' crew expressed outrage
Just a few weeks back, news reports surfaced that the Ellen Degeneres Show crew was upset with her. They had received little to no communication about the status of their jobs. Degeneres claimed that she was building a set at her home in order to get back working with her staff and crew who she "loved" and missed. But, unfortunately, only four members of Degeneres' crew were hired for the job. For everything else, a non-union crew was utilized.
Now, a former bodyguard of Degeneres is speaking out about her character. His recollection of the talk show host is certainly consistent with the "mean" rumors that have surfaced. In a recent interview with Fox News, Tom Majercak spoke out about his experience guarding Degeneres, her wife, and her mother at the 86th Academy Awards and the after-party. Majercak mentioned that Degeneres' wife, Portia De Rossi, was pleasant to him but Degeneres was not and actually didn't even acknowledge his presence.
Degeneres' former bodyguard gave an example that she's a mean person
"I'm holding their hands and walking them through individuals and large groups of people. Ellen is the one person that I've been assigned to — and I've been assigned to quite a few celebrities — that has never taken the time to say hi to me," Majercak shared, reinvigorating the "mean" rumors that are going around about Degeneres.
"It started going negatively when she introduced me to Ellen and Ellen pretty much just gave me a side glance out of her eye and didn't even say 'hello,' or 'thank you for protecting my mother, my wife and me. It was very cold and it was very sly and it was actually kind of demeaning in the way that she treats people other than those who are in her circle," Majerack continued.
Will the "mean" rumors affect viewer numbers in the future?
It's unfortunate that all these stories about Degeneres being mean have come out in the last couple of months. This is especially true since she is a long-time advocate of being a "kind" person. Thus far, Degeneres has not spoken out against the rumors which have led many people (fans included) to believe that they could possibly be true. Only time will tell if the rumors will affect her overall ratings and viewers once things get back to normal.