Ellen DeGeneres Replacement Chatter Has Fans Talking About Show's Irrelevance and Cancellation
Ellen DeGeneres is in trouble. After years of rumored speculation that her squeaky clean image wasn't all it was cracked up to be, multiple reports have surfaced that highlight serious misbehavior and harassment issues backstage at her daytime talk show.
Now the embattled entertainer finds herself at a crossroads. Can she weather the storm in an era in which "cancel culture" claims the careers of many who have either acted poorly or otherwise slipped up? 
It's unclear right now whether DeGeneres will make it out of this with her show intact. In light of this, some media outlets have begun to speculate about a potential replacement for her as host of the show. Some fans think it may not even matter, however, as the show ending could be long overdue. 
Ellen DeGeneres' rise to prominence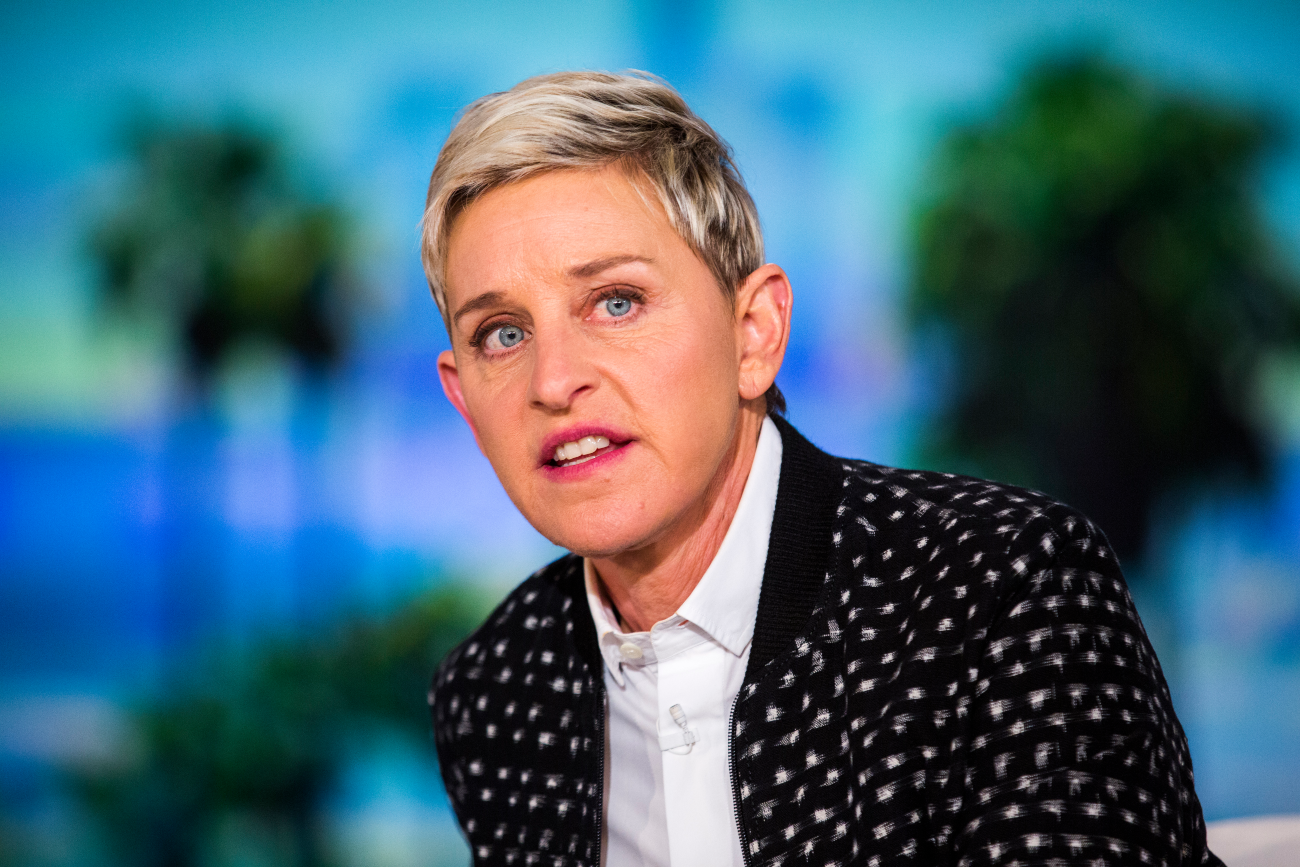 DeGeneres came to fame as a hilarious stand-up comedian in the 80s and 90s. As with most popular stand-ups of her time, DeGeneres eventually received a sitcom deal.
Her ABC sitcom, titled Ellen, broke ground by having the first scene with a character coming out of the closet. DeGeneres used the show as a platform to announce that she was gay, both in character on the show and in real life. To this day, it's considered a major milestone for the LGBT community. 
After the sitcom's cancellation, DeGeneres continued performing and appearing in TV shows and films. One of her more famous performances was the role of Dory in Pixar's Finding Nemo.
Eventually, she was hired to host her own daytime talk show: The Ellen DeGeneres Show. The show has been a major success for DeGeneres. Her likable, affable interview style has proven very popular with fans. She's essentially been seen as this generation's version of Oprah Winfrey. 
The controversy surrounding DeGeneres and her show
For years, the internet swirled with rumors about DeGeneres not being quite as friendly as her onscreen demeanor would indicate. A New York Post report with the headline "Ellen isn't as nice as she wants you to believe, insiders confess" painted a picture of a star living in a sheltered bubble.
One Twitter thread with numerous (unconfirmed) stories of her treating people harshly called her "notoriously one of the meanest people alive." This was all hearsay and speculation, however. 
That changed when BuzzFeed ran a report alleging that her show had an environment "where sexual harassment and misconduct by top executive producers runs rampant." BuzzFeed spoke with 36 former employees of the show. This report went well beyond DeGeneres alleged penchant for treating people less than ideally.
This levied serious accusations at producers on her show (and, in an important distinction to make, NOT DeGeneres) of highly unethical and in some cases illegal behavior. DeGeneres released an apology for the bad deeds and pledged to do better. 
Who might replace Ellen DeGeneres on her daytime talk show? 
If the reports surrounding DeGeneres and her show are true, the best-case scenario is that she failed to notice rampant misbehavior and harassment within her own staff. The less charitable conclusion to reach is that she saw it but looked the other way.
Either way, people aren't happy and rumors have begun circulating on the internet about a potential replacement. Multiple outlets, including Cosmopolitan, reported that late-night talk show host James Corden is rumored to be in the running to replace DeGeneres should she be ousted. 
Some fans don't care one way or another who replaces her. A Reddit thread dedicated to identifying a potential replacement featured multiple responses indicating no one should replace her, as the show itself is subpar. Could it be that this generation of viewers has passed a show like this by?
With more and more people than ever consuming their media via the internet and smartphones, a daytime talk show seems like a relic from the past. It's unclear whether DeGeneres will be replaced on the show, but she may instead be headed toward cancellation — with her show relegated to obsolescence.